2019 Celebration of Abilities Awards Winners
On the evening of October 18, 2019, the Challenged Athletes Foundation will host its annual Celebration of Abilities Awards Dinner to recognize partners and challenged athletes from around the country for trailblazing and inspirational achievements. This year's honorees are:
The Jim MacLaren Award: J.A. and Kathryn Albertsons Family Foundation
The Jim MacLaren Award is the highest annual honor given to the individual or individuals who have made the greatest contribution to the CAF mission in that year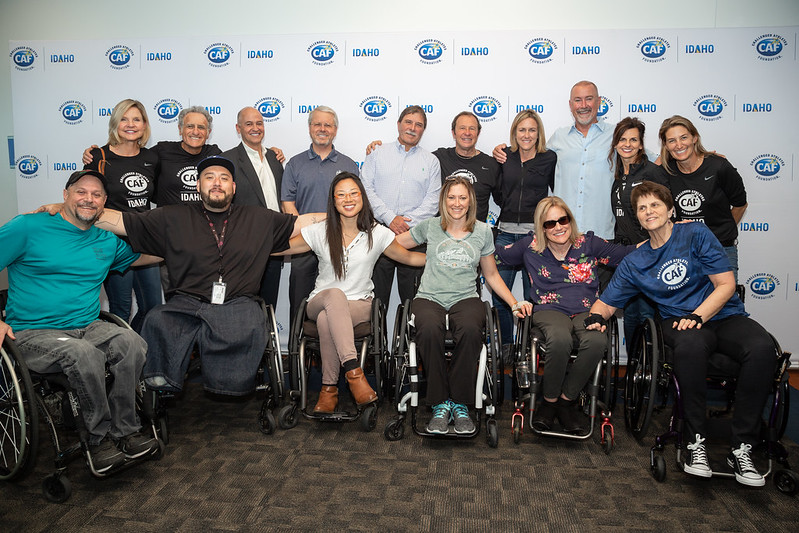 J.A. and Kathryn Albertsons Family Foundation (JKAF) for investing in the vision launch and ongoing support of CAF-IDAHO – our statewide initiative. CAF-Idaho will fund individual grants to athletes residing in all corners of the state and who participate in a wide variety of sports from alpine skiing, wheelchair basketball and cycling, to rock climbing, track and field, triathlon and wheelchair rugby.
Exceptional Athletic Peformance
"An athlete who, through perseverance and exceptional athletic conditioning, has achieved extraordinary levels of success in sport."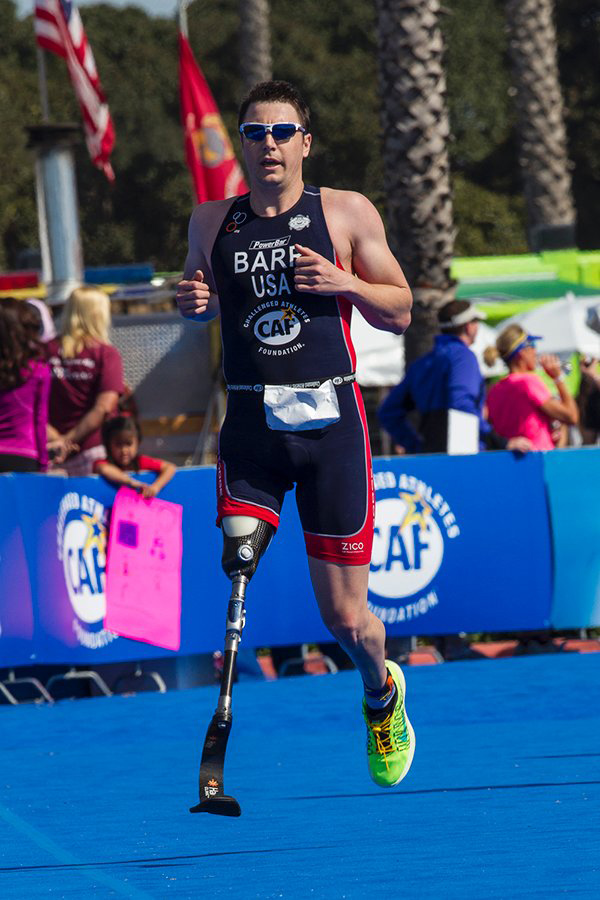 Mark Barr
Sport: Paratriathlon
Mark is a Paratriathlon World Champion who has gone undefeated in every ITU Race in 2019. He was named 2018 USA Triathlon Male Paratriathlete of the year and won a 2019 ESPY award for Best Male Athlete with a Disability. Mark was one of the first athletes to attend CAF's paratriathlon clinics early on.
Trailblazer Award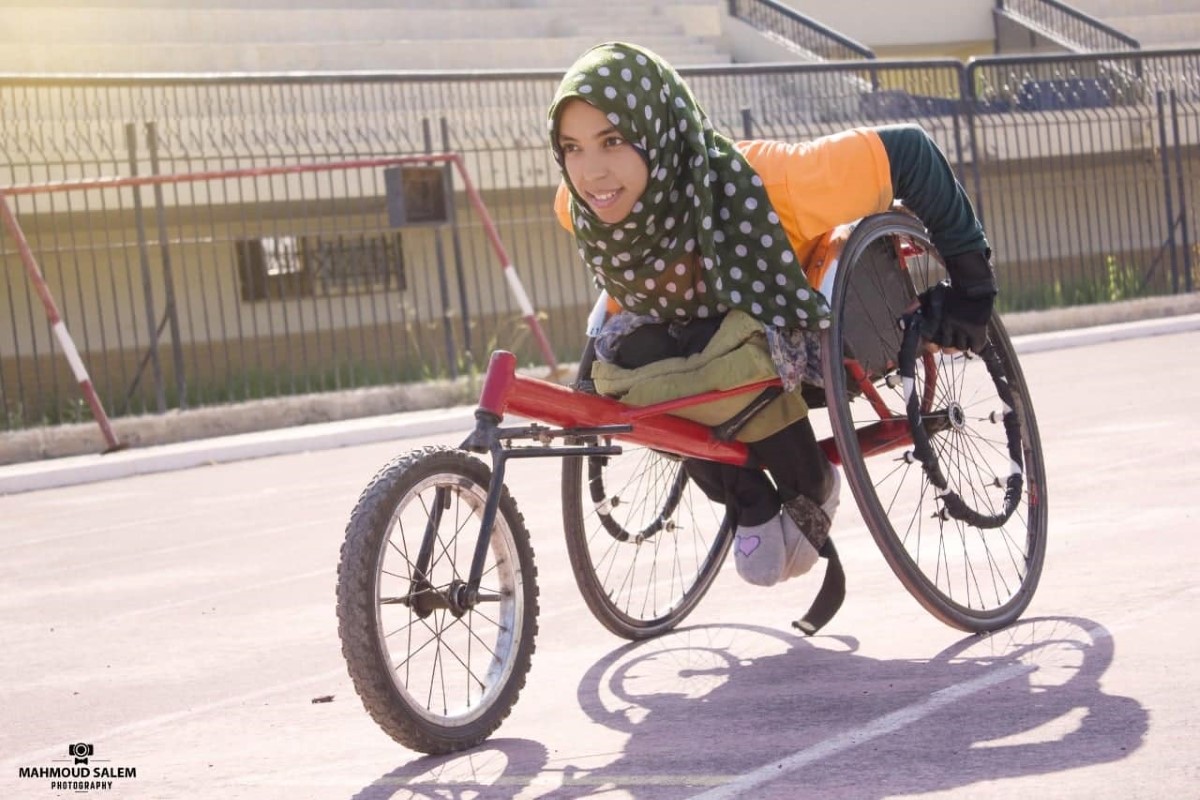 Hoda Mohamed
Sport: Wheelchair Racing
Hoda Mohamed has lived with polio since childhood and is Egypt's first female wheelchair athlete now breaking into the male-dominated sport of wheelchair racing in her country. In April 2018, she became the first woman in Egypt to compete alongside men in a wheelchair race, where she took an impressive 3rd place in the 800 meter and 2nd place in the 1500 meter races. She hopes to one day represent her country on the world stage of the Paralympics.
Aspen Medical Products, "Most Inspirational" Award
Presented by Aspen Medical Products given to the athlete or athletes who have overcome obstacles to achieve new heights in sports and sports mentorship.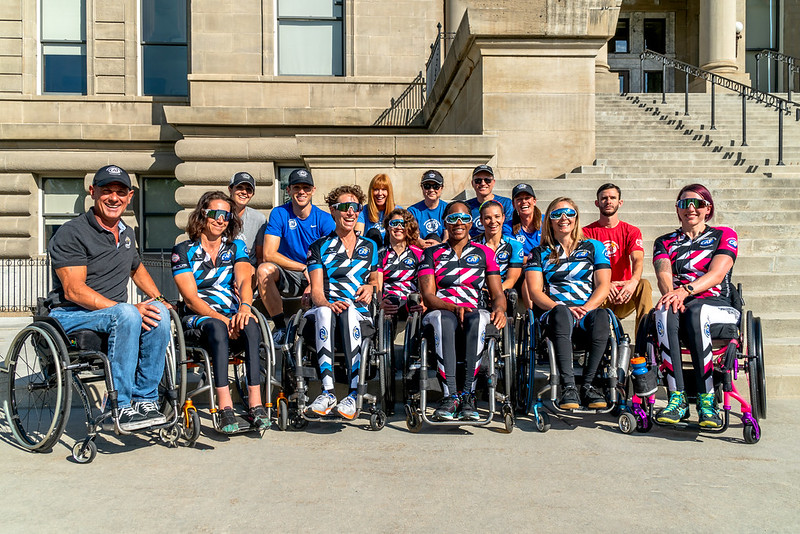 CAF's First Women's Handcycling Team
The first CAF Women's Handcycling Team has just been established and will create a vision to get more women involved in the growing sport of handcycling and competing at the highest level. These athletes are changing the face of women in the cycling world and sports in general. Led by coaches Carlos Moleda and Dr. Ralf Lindschulten with the support of manager, Sarah Moleda.
Lera Doederlein
Alicia Dana
Gabrielle Platt
Oksana Masters
Danielle Noble
Edie Perkins
Sam Day Rising Star Award-Male
"A young athlete who has demonstrated commitment, dedication and focus to meet an athletic goal."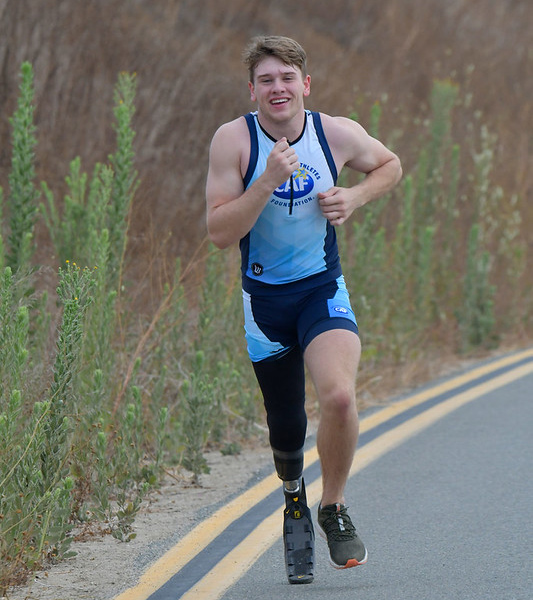 Tyler Jones 
Sport: Track & Field
Tyler Jones has battled cancer since the age of 2. Now, as 17-year old, below knee amputee he is a passionate sprinter and long jumper who also competes in wheelchair basketball and wrestling.  He has dreams of competing on Paralympic Team USA and becoming an orthopedic oncologist, so that he can help other kids like him. One of his most unique qualities is helping others feel better in their own skin and encouraging hope.
Sam Day Rising Star Award- Female
"A young athlete who has demonstrated commitment, dedication and focus to meet an athletic goal."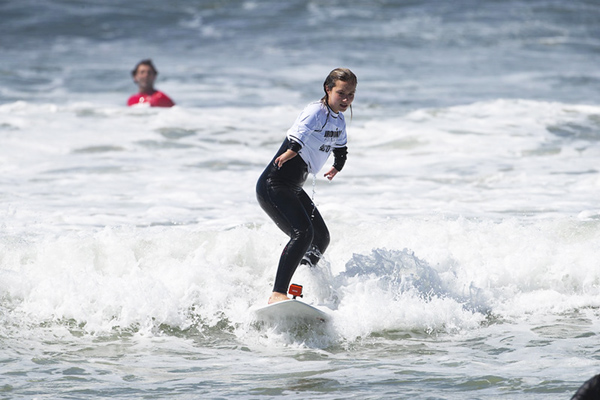 Liv Stone
Sport: Surfing
When 16-year-old Olivia "Liv" Stone surfed her first wave, she knew she had found her new passion. Despite being from land-locked Pennsylvania and having limb differences in both her arms, Liv has charged after her surfing dreams with the help of CAF. Last year, Liv made Team USA Adaptive Surf team and has since moved to San Diego to continue following her surfing dreams! Watch video of her full story
Partner of the Year Award : IRONMAN
A partner who has made a significant contribution to CAF in the past year and whose values best reflect the values and mission of CAF.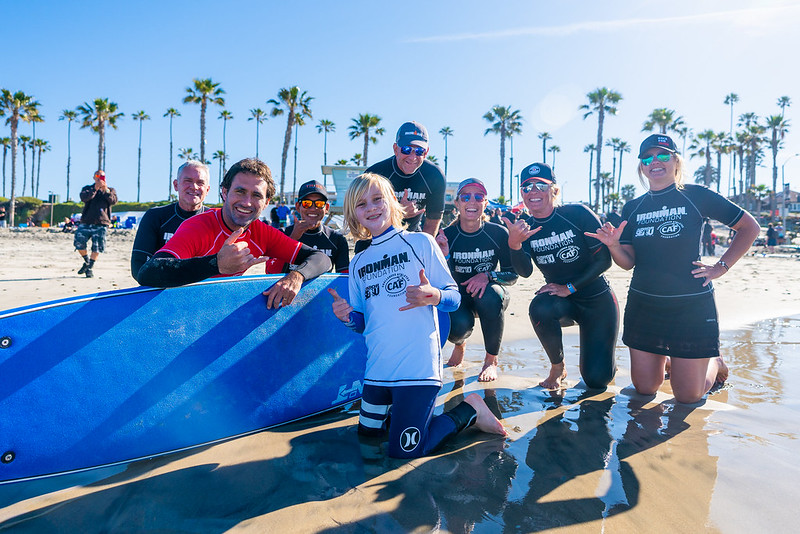 IRONMAN® will be recognized in recognition of the longstanding partnership and five million dollars raised through their participation. This support has allowed thousands of CAF supported athletes to compete around the world while creating some iconic moments crossing the finish line.