Looking for ways to get involved in the Bay Area? Join us for these upcoming events.
APRIL 28TH
CAF/ NIKE INCLUSIVE WORKOUT, PAUL GOODE FIELD, THE PRESIDIO, SAN FRANCISCO, CA
APRIL 6TH
JUNE 9TH
ESCAPE FROM ALCATRAZ, SAN FRANCISCO, CA
SEPTEMBER 7TH
CAF/ OSSUR RUNNING & MOBILITY CLINIC, ORACLE PARK, SAN FRANCISCO
SEPTEMBER 8TH
OCTOBER 12-18TH
CAF MILLION DOLLAR CHALLENGE BIKE RIDE (BAY AREA-SAN DIEGO)
OCTOBER 20TH
 26th ANNUAL ASPEN MEDICAL PRODUCTS SAN DIEGO TRIATHLON CHALLENGE
More ways to get involved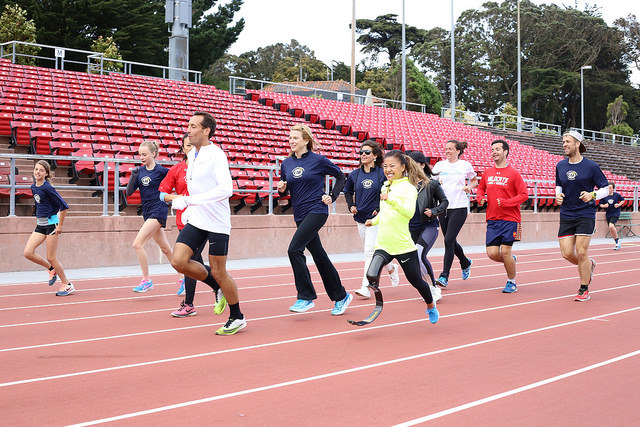 Volunteer

Get your company involved

Set up your own fundraising efforts

Talk to us about major gifts or planned giving
To learn more, please contact: Susan Butler, Northern California Development Director, susan@challengedathletes.org (415) 810-3612
Why get involved with CAF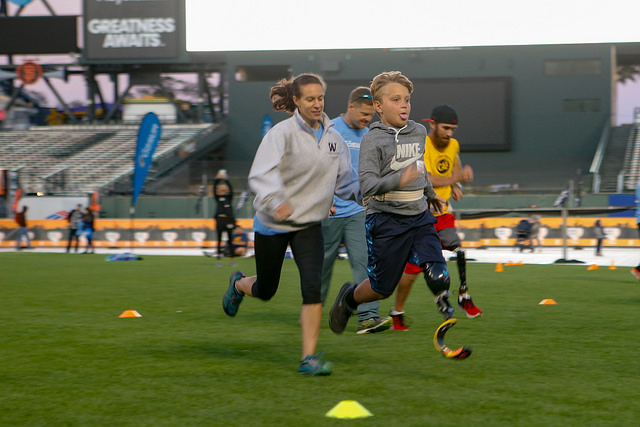 We believe that every athlete deserves to play, practice, compete and celebrate. Unfortunately for individuals with physical challenges participation in sports can be costly. Insurance doesn't cover the costs of specialized adaptive sports equipment, coaching or competition expenses. That's where we come in.
In 25 years, we've given out over 23,000 individual grants and have raised $100 million to support individuals with physical challenges having access to sports and an actve lifestyle. Learn more about the costs of equipment, causes we impact, where your donation goes, and why your help is so important.