SAVE THE DATES
2023

Community Challenge Weekend,

October 20-22
Registration Coming Soon
What is Community Challenge all about?
Community Challenge Weekend, featured the San Diego Triathlon Challenge on October 21-23, 2022 and did not disappoint. Over 900 athletes of all abilities joined CAF in Mission Bay to change perceptions, educate, and celebrate the power of sport.
Athletes traveled from around the globe to experience a one-mile bay swim, a 40-mile bike ride, and a 10-mile run in and around Mission Bay. Other weekend events included Yoga by the Bay, Tour de Cove Stationary Cyclethon (TDC), a 5K Fitness Walk and the Jami Marseilles Challenged Athletes Kids Run and Roll. 
Moments of joy, strength, and perseverance were happening all around. This inclusive sporting experience showed the true impact of CAF's mission and how our efforts and supporters commitment empowers the lives of challenged athletes across the world.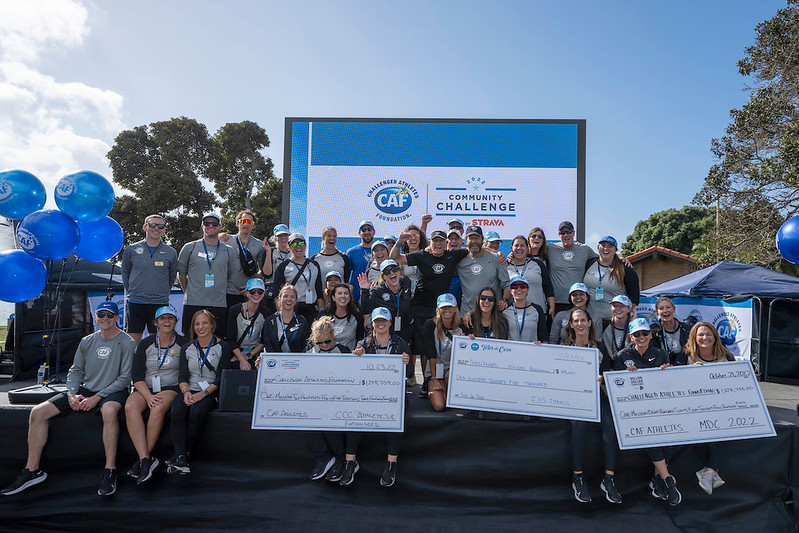 CAF wraps 2022 Community Challenge Weekend with over $3.1M raised for individuals with physical challenges. Check out our blog recap for all of the amazing mission moments and details.
We can't wait to see you for our 30th Anniversary October 20-22, 2023!
WHY JOIN COMMUNITY CHALLENGE WEEKEND?
1. Experience first-hand the impact of your donations & fundraising by participating with
challenged athletes.
2. Choose from in-person and virtual experiences.

3. Amazing fundraising incentives to include the coveted CAF Swag bag filled with CAF
Nike apparel and other sponsor donated items.
4. Personalized fundraising support through coaching emails and a fundraising tool kit.
COMMUNITY CHALLENGE WEEKEND EVENTS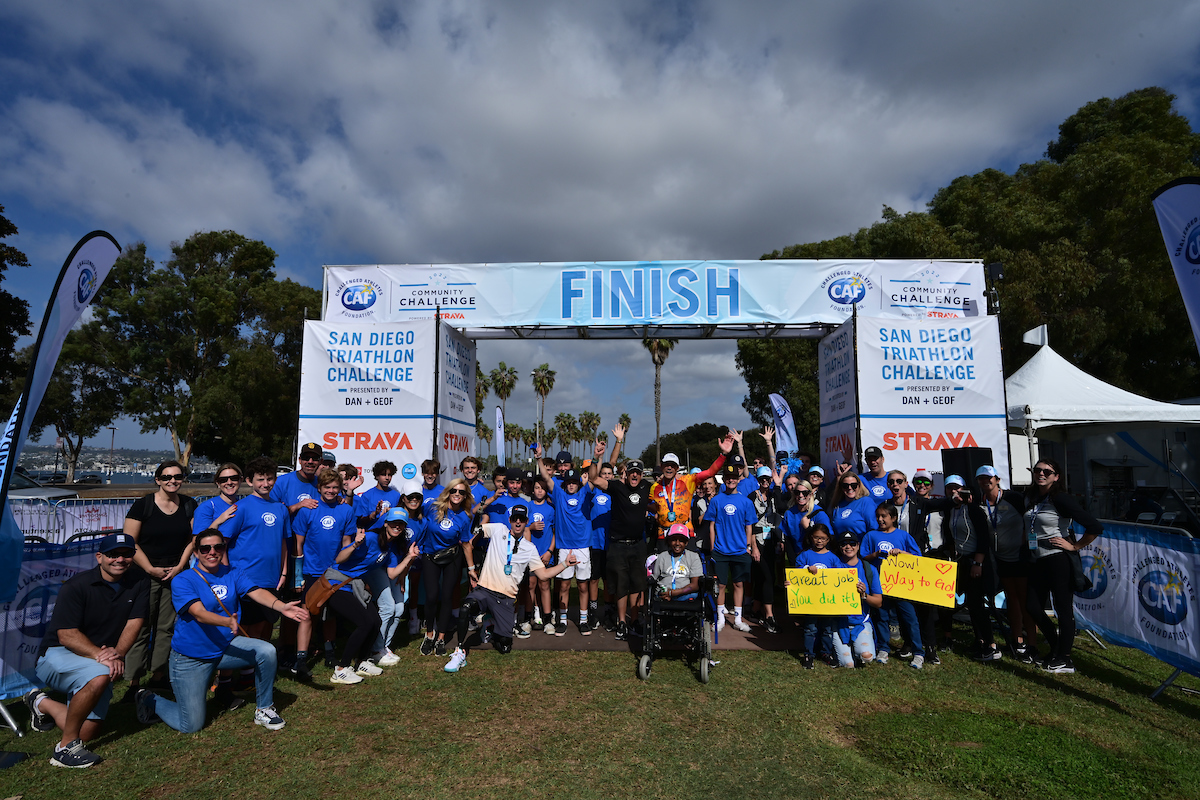 REGISTRATION COMING SOON
Join us for our 30th SDTC and experience a 1-mile swim, 36-mile bike and 10-mile run.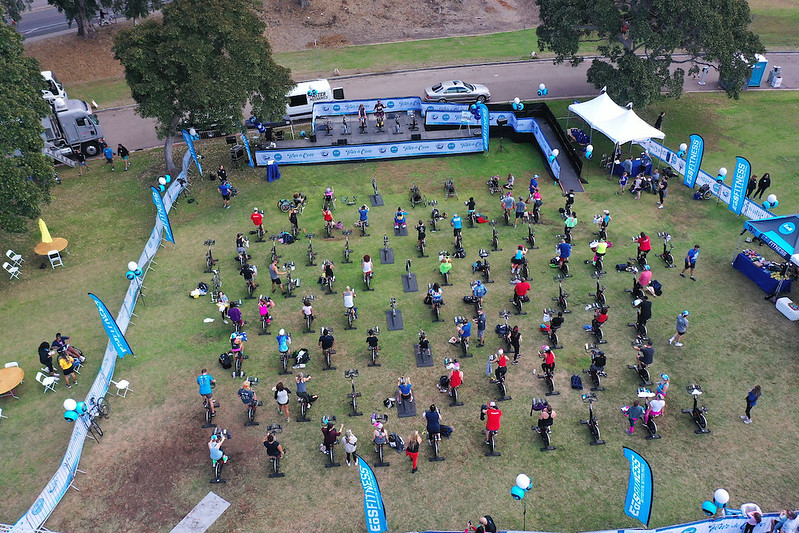 Tour De Cove Stationary Cyclethon
REGISTRATION COMING SOON
This is an in person event consisting of 4.5-hours on a stationary cycle.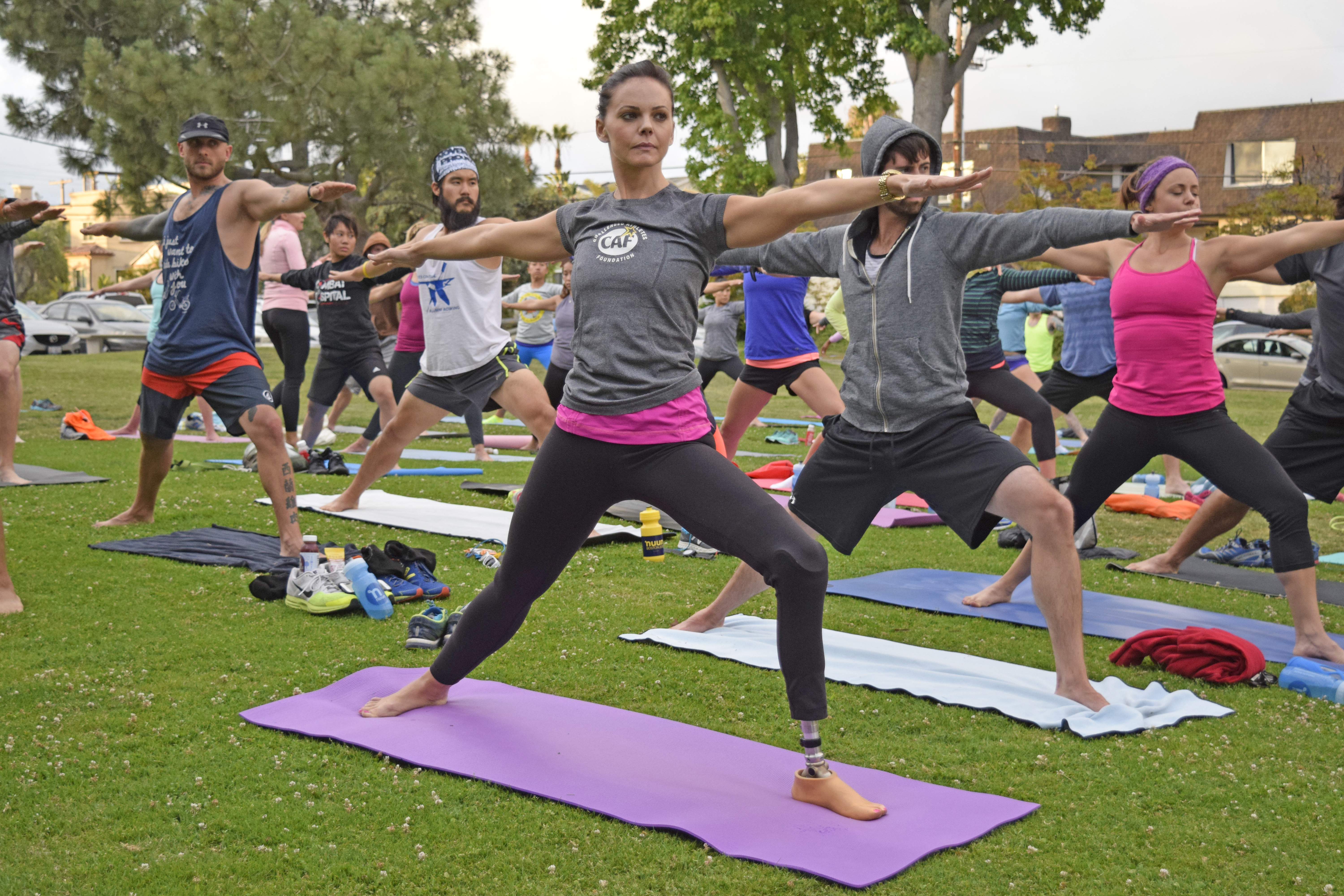 Yoga By the Bay
REGISTRATION COMING SOON
Yoga by the bay is a 90-minute outdoor yoga experience overlooking the water.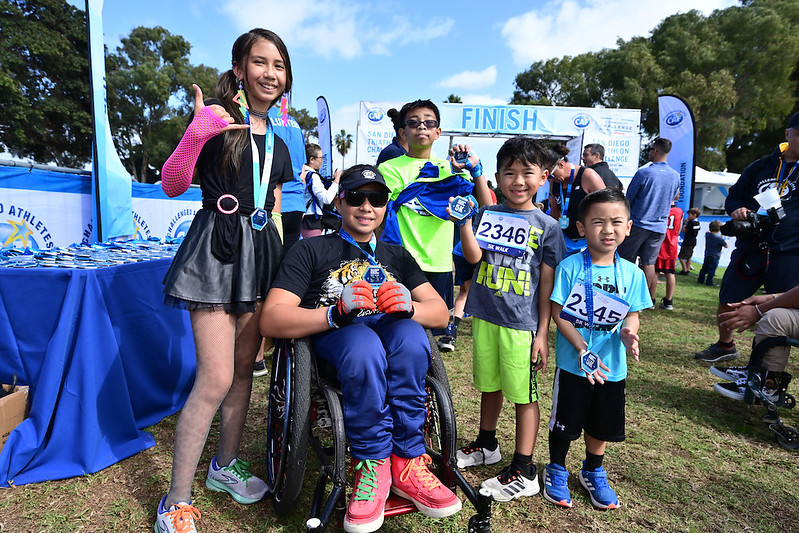 5K Walk
REGISTRATION COMING SOON
This 5K Fitness Walk is a great low-impact and rewarding way to participate with your family and friends in CAF's Community Challenge Weekend.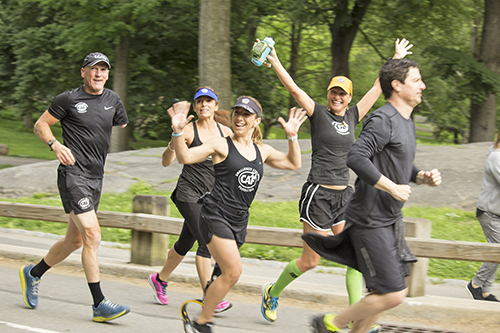 Virtual Participation
REGISTRATION COMING SOON
Join us for a unique virtual experience. Run, walk, roll, swim, cycle, and more – Set your own goals and compete whenever and where you want.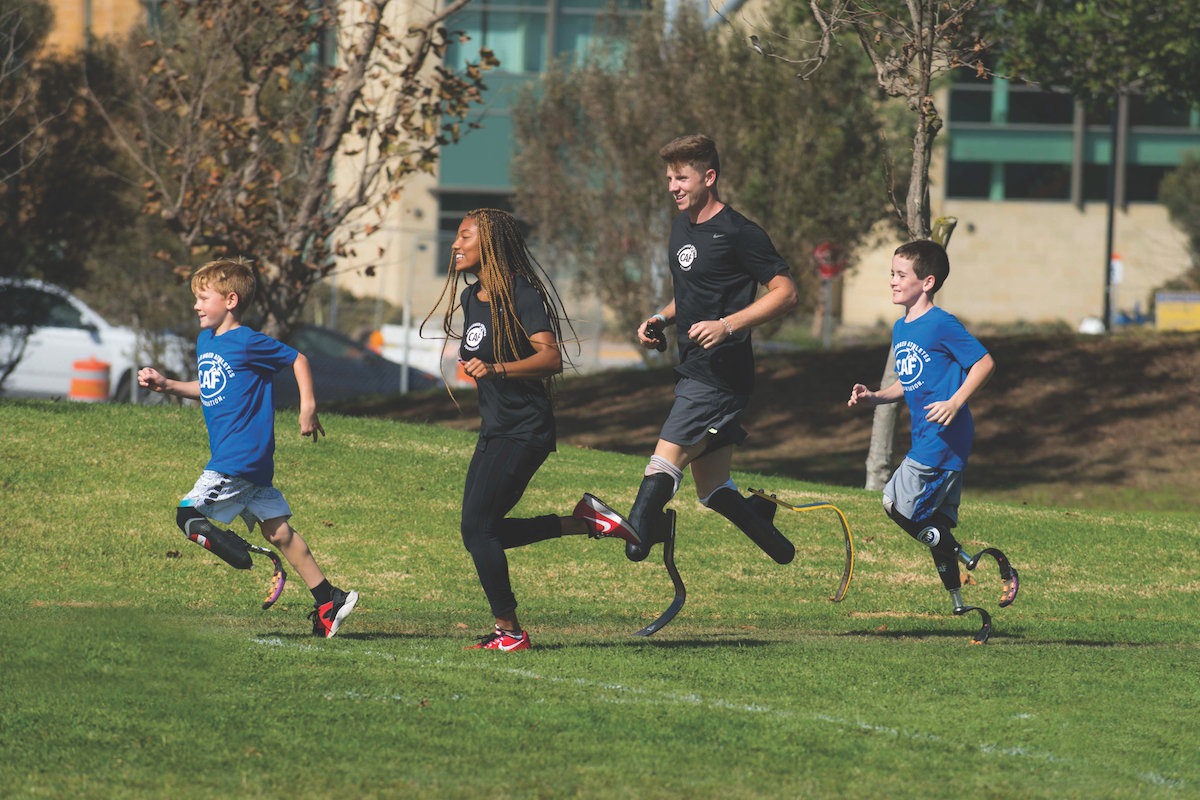 Challenged Athlete Clinics
REGISTRATION COMING SOON
Community Challenge Weekend gives adaptive athletes the opportunity to connect with a community of other athletes just like them.
ATHLETES IN ACTION 
Did you miss Community Challenge Weekend 2022 or wondering what to expect for 2023? Check out incredible moments from the weekend by clicking on the image below to view our entire photo collection.
For General Questions
For questions or for more information about CCC
email our CAF mailbox
For 2023 Sponsorship
Interested in Sponsorship Opportunities?
Contact Ryan Fentin-Thompson
A SPECIAL THANK YOU TO OUR  29TH ANNUAL COMMUNITY CHALLENGE SPONSORS