San Diego Triathlon Challenge
OCTOBER 20-22 | MISSION BAY | SAN DIEGO, CA
Get Excited for CAF's 30th San Diego Triathlon Challenge
presented by Dan + Geof
What is San Diego Triathlon Challenge (SDTC) all about?
For the past 30 years, the San Diego Triathlon Challenge (SDTC) has brought athletes of all abilities together at Mission Bay to celebrate the transformative power of sport. Participants from around the world take on the one-mile bay swim, 35-mile bike ride, and 10-mile run, while new adaptive sports and community events promote inclusivity and support.
The event has changed lives, shattered perceptions about disabilities, and raised crucial funds for the Challenged Athletes Foundation (CAF), empowering individuals to lead active and fulfilling lives through sports. As it enters its fourth decade, the SDTC continues to inspire with its unwavering dedication to pushing boundaries and demonstrating the incredible potential of human spirit and determination.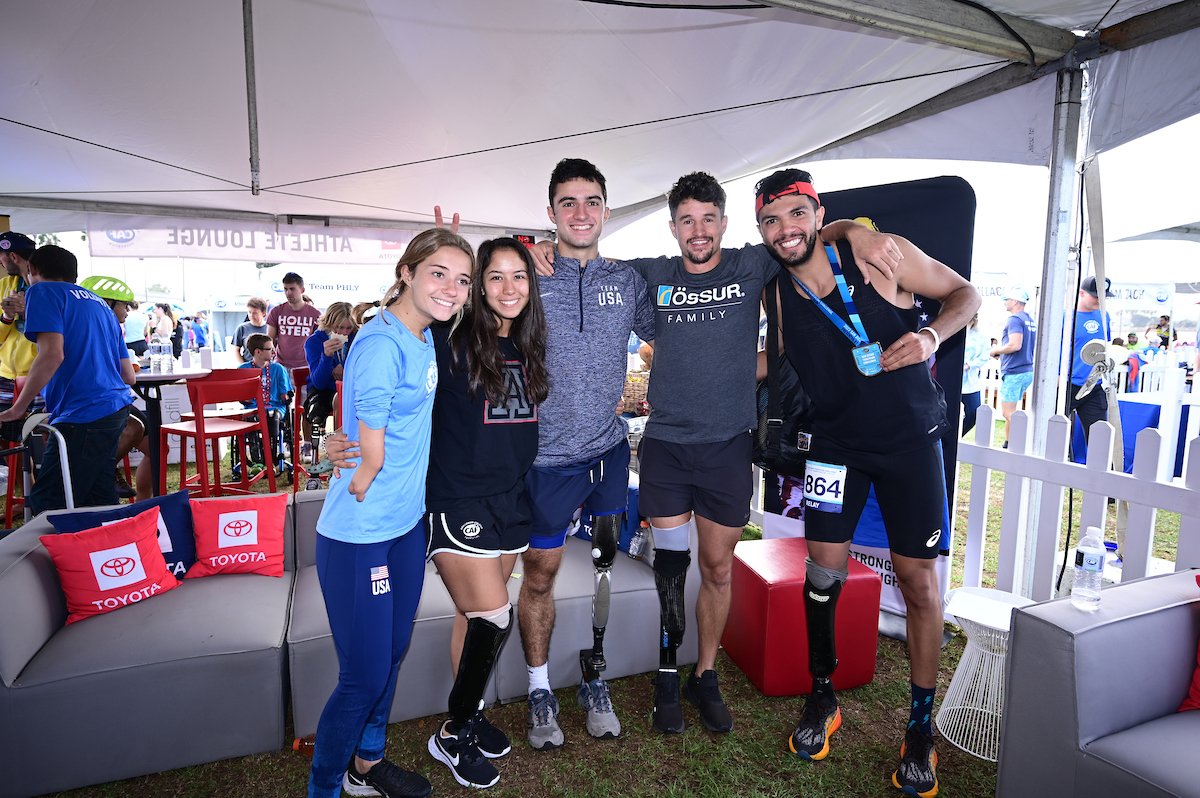 Discover the life-changing reasons to be a part of our momentous 30th San Diego Triathlon Challenge!
Unleash the Power of Purpose: Witness the profound impact of your fundraising efforts as you stand shoulder-to-shoulder with remarkable challenged athletes, sharing an unforgettable journey of determination and resilience.
Two Paths, One Purpose: Embrace the choice that suits you best – whether you prefer the thrill of in-person participation or the convenience and global camaraderie of a virtual experience, this challenge caters to all!
Elevate Your Triumph: As you raise funds for a noble cause, unlock a treasure trove of astonishing fundraising incentives, including the highly-coveted CAF Swag Bag, a symbol of your dedication and contribution to transforming lives.
Empowered for Success: We stand with you every step of the way, providing comprehensive fundraising support through personalized coaching emails and a carefully crafted toolkit, empowering you to surpass your goals.
Join us in this historic event and become an integral part of a movement that transcends barriers, celebrates resilience, and propels us toward a brighter, more inclusive future. Together, we triumph!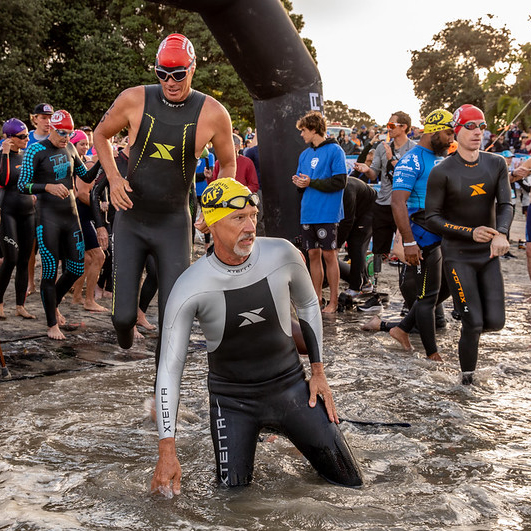 1-mile bay swim | 35-mile bike ride | 10-mile run
Complete the race on your own or as part of a relay team.
Registration Fee: $100 per participant
Fundraising Minimum: $500 individual / $1,500 relay team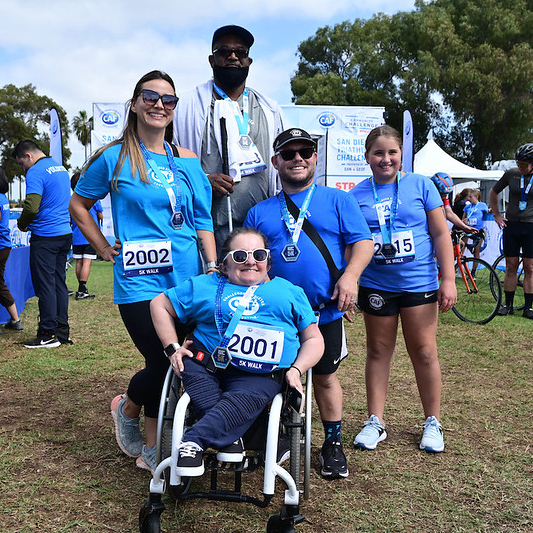 Fast or slow, no matter how you roll, this 5K circling mission bay will make you feel great.
Registration Fee: $35
Fundraising Minimum: none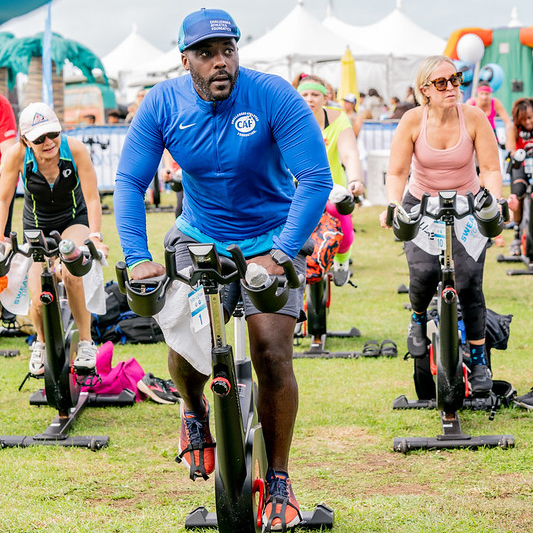 Pedal your heart out during this 4.5-hour stationary cycling experience. Ride the full-time or relay with friends.
Registration Fee: $100 per participant
Fundraising Minimum: $500 individual / $1,500 relay team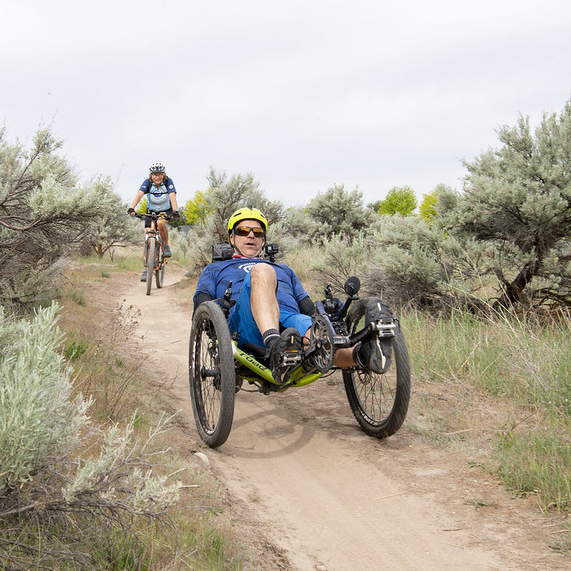 Run, walk, roll, swim, or at your own pace to reach your personalized goals from anywhere around the world.
Registration Fee: $25
Fundraising Minimum: none
2023 Jami Marseilles Challenged Athlete Kids Run + Roll presented by Philadelphia Insurance Companies
This short run/roll course is for youth athletes with a permanent physical disability only. Please meet in front of the main stage by 10 AM for a quick stretch before the run/roll starts at 10:30 AM
San Diego Triathlon Challenge
5k WALK, RUN, & ROLL
ATHLETES IN ACTION 
Did you miss SDTC 2022 or wondering what to expect for 2023? Check out these amazing moments that truly speak to CAF's mission – empowering lives through sport. Click on the image below to enlarge and to scroll.
For General Questions
For questions or for more information about SDTC
contact Jennifer Rose
For 2023 Sponsorship
Interested in Sponsorship Opportunities?
Contact Ryan Fentin-Thompson
A SPECIAL THANKS TO OUR  SAN DIEGO TRIATHLON CHALLENGE SPONSORS