San Diego Triathlon Challenge

October 22
Mission Bay
San Diego, CA
Relive SDTC and Get Excited for CAF's 30th Anniversary!
What is San Diego Triathlon Challenge (SDTC) all about?
The San Diego Triathlon Challenge (SDTC) welcomes athletes of all abilities to Mission Bay to celebrate the power of sport. These athletes travel from around the globe to participate in a one-mile bay swim, a 35-mile bike ride, and a 10-mile run around Mission Bay.
This is a family-friendly event with a full line up of new adaptive sports and community building events that transforms lives, builds community, and changes the perception about what is possible.
Funds raised from this signature event directly support CAF's mission to empower lives through sport.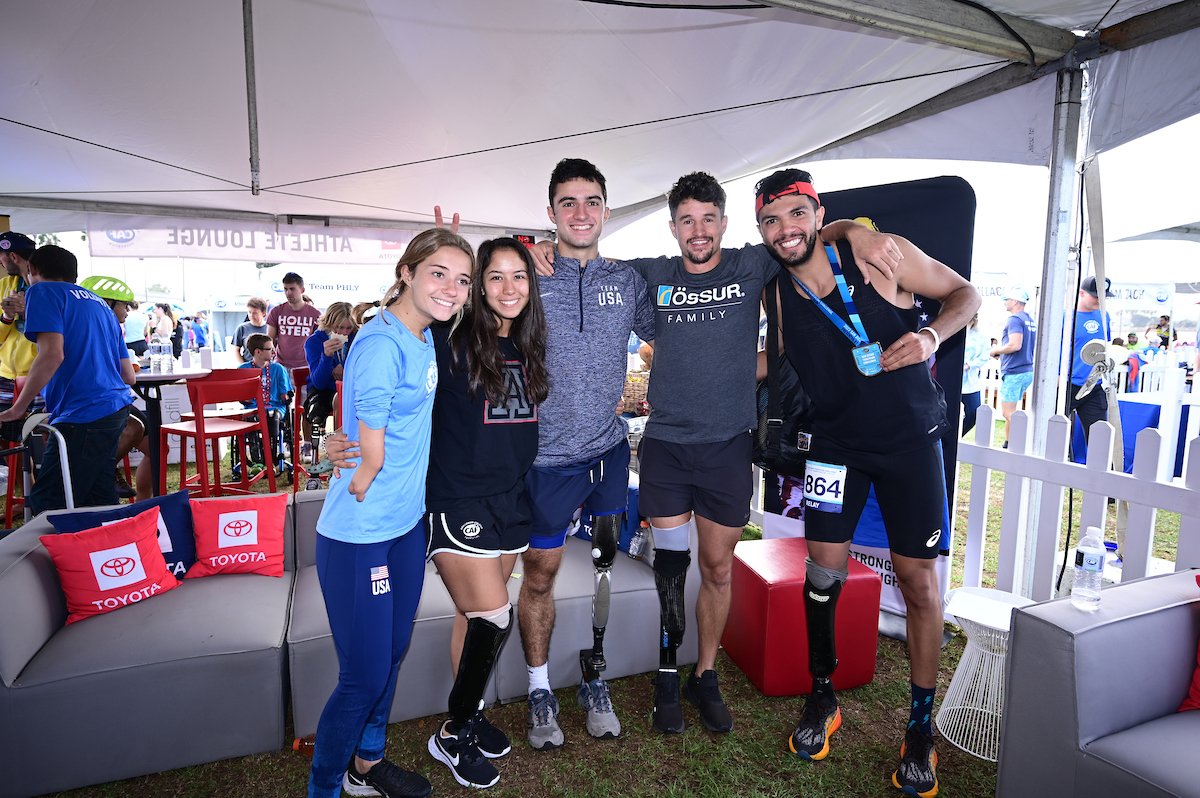 CAF delivers the ultimate inclusive sports weekend to support athletes with physical challenges. Wondering what to expect? Check out our blog for details on last years line-up.
We can't wait to see you for our 30th Anniversary on October 22, 2023!
WHY JOIN OUR 30TH SAN DIEGO TRIATHLON CHALLENGE?
1. Experience the impact of your fundraising by participating alongside
challenged athletes.
2. Choose from in-person and virtual participation.
3. Amazing fundraising incentives to include the coveted CAF Swag Bag.
4. Fundraising support through coaching emails and a tool kit.
EVENT OPTIONS 
Be part of history when CAF celebrates its athletes and supporters at this year's 30th San Diego Triathlon Challenge. Train for the swim/bike/run, pedal your heart out at the stationary spin-a-thon, free your mind during yoga, take the 5K walk/roll one step at a time, or mark the start of a young athlete's journey at the kids run and roll.
Move Together. Fuel the Future.
ATHLETES IN ACTION 
Did you miss SDTC 2022 or wondering what to expect for 2023? Check out these amazing moments that truly speak to CAF's mission – empowering lives through sport. Click on the image below to enlarge and to scroll.
For General Questions
For questions or for more information about SDTC
contact Jennifer Rose.
For 2023 Sponsorship
Interested in Sponsorship Opportunities?
Contact Ryan Fentin-Thompson
A SPECIAL THANK YOU TO OUR  29TH ANNUAL SAN DIEGO TRIATHLON CHALLENGE SPONSORS