Challenged Athletes Foundation Annual Grant Distribution Totaling $7 Million in Support for 3,996 Individuals Across 101 Different Sports
Individuals around the world with physical disabilities receive grants for adaptive sports equipment, training, and competition expenses
The Challenged Athletes Foundation (CAF) is thrilled to announce its largest grant distribution, providing life-changing access to sports and physical activity through 3,996 grants valued at more than $7M. CAF is a world leader in the adaptive sports movement and has supported thousands of athletes with physical challenges, empowering their lives through sport.
3,996 grants | $7 million
Since 1994, CAF has committed to positively impacting athletes at all experience levels through our global Grant Program, which provides financial resources for items rarely covered by medical insurance, such as running prosthetics, adaptive sports equipment, and expenses related to competition travel, training, and coaching. This year, CAF's grant distribution reached athletes ranging in age from two to 88, those living in 50 states and 39 countries, and spanning 101 different sports and activities, including, but not limited to, wheelchair basketball, surfing, adaptive fitness training, cycling, wheelchair rugby, Alpine and Nordic skiing, sled hockey, and outdoor recreation.
"We believe sport has the power to change lives and that's why we are committed to helping overcome the barriers to access by providing support for equipment, travel and competition expenses to athletes of all abilities across 101 sports," said Kristine Entwistle, CAF Chief Executive Director. "Each year, we are creating a continuum of support and expanding our efforts to engage new athletes and build community on a global scale."
OPERATION REBOUND GRANTS
CAF's Operation Rebound program supports injured military, veterans, and first responders with a platform to help them heal through sport and live their best life with athletic equipment and an encouraging community. This year, Operation Rebound funded 434 grants totaling $657,000. Of those grants, 50% were first-time grant recipients and 46 were Purple Heart recipients.
SPECIAL GRANT PRESENTATIONS WITH PROFESSIONAL SPORTS TEAMS + ELITE ATHLETES
This year, CAF collaborated with our partners, professional sports teams and Pro/Elite athletes to provide meaningful surprise grant presentations. Highlights this year featured moments from, the Dallas Cowboys, New Orleans Pelicans and Drew Brees, thanks to Smoothie King, the Golden State Warriors and Klay Thompson, Philadelphia 76ers, San Diego Loyal, San Diego Padres, and Team USA's Nordic Skiing medalists, Kendall Gretsch and Aaron Pike, helped to create those unique and special moments.
PARTNERSHIP GRANT SUPPORT
CAF's Grant Program is supported by several Global Partners including Össur, who supported CAF's distribution of 108 sports prosthetics; Nike, who provided 1,600 pair of FlyEase shoes to early grant applicants and funded adaptive equipment grants to female athletes in all 50 states; EōS Fitness, who granted 61 complimentary gym memberships to eligible athletes across the country; and Toyota, who gave 5 grants to athletes at the Toyota Winter Sports Festival and 13 grants to athletes at three major auto shows in Los Angeles, Chicago and New York.
GRANTS TO REACH COMPETITION ON THE WORLD'S STAGE
CAF is committed to supporting professional and emerging youth athletes who strive to compete at an elite level. This work included providing travel grant funding to 50 athletes who competed in the Pismo Beach 2022 ISA Para Surf World Championships, providing travel grant funding to 10 Para-Nordic athletes who brought home medals at the 2023 Para Nordic World Cup, and two special grants to youth athletes who participated in the PlayLA Youth Adaptive Sports Program so that they can chase their Paralympic dreams in the LA28 Games.
2023 Grant Distribution Facts and Figures
101 sports
50 states + Puerto Rico
39 countries
Youngest grant recipient- Age 2
Oldest grant recipient- Age 88
28% of grant recipients under the age of 18
36% are first-time grant recipients
35% are female
64% are male
Income Stats
33% of recipients have household earnings under $20K/year
26% of recipients' households earn income between $20K-$50K/year
Breakdown by Disability
20% Limb loss/Limb difference
12% Spina Bifida
10% Cerebral Palsy
8% Spinal Cord Injury
7% Paraplegia
4% Visual Impairment
2% Retinitis Pigmentosa
2% Quadriplegia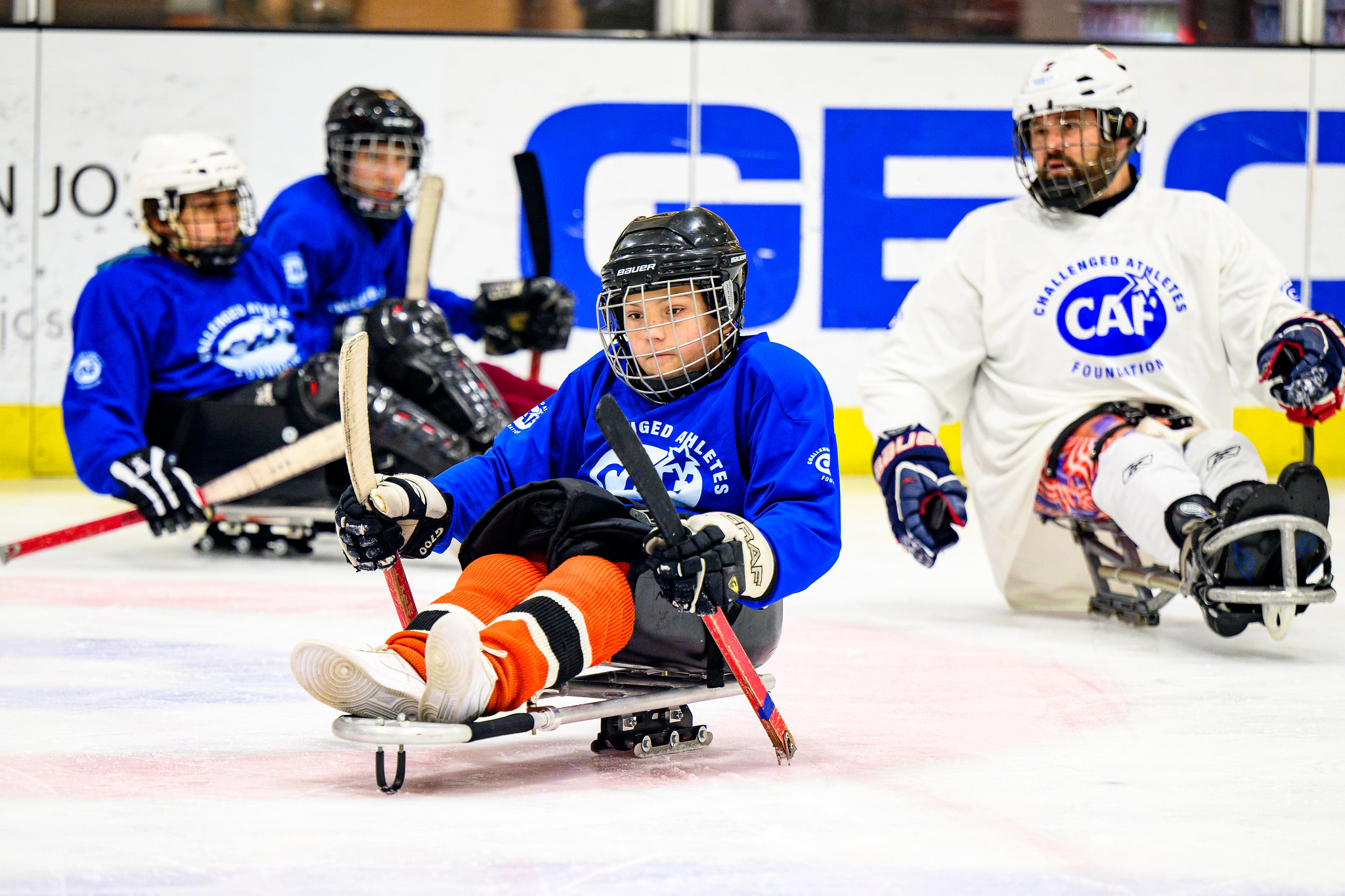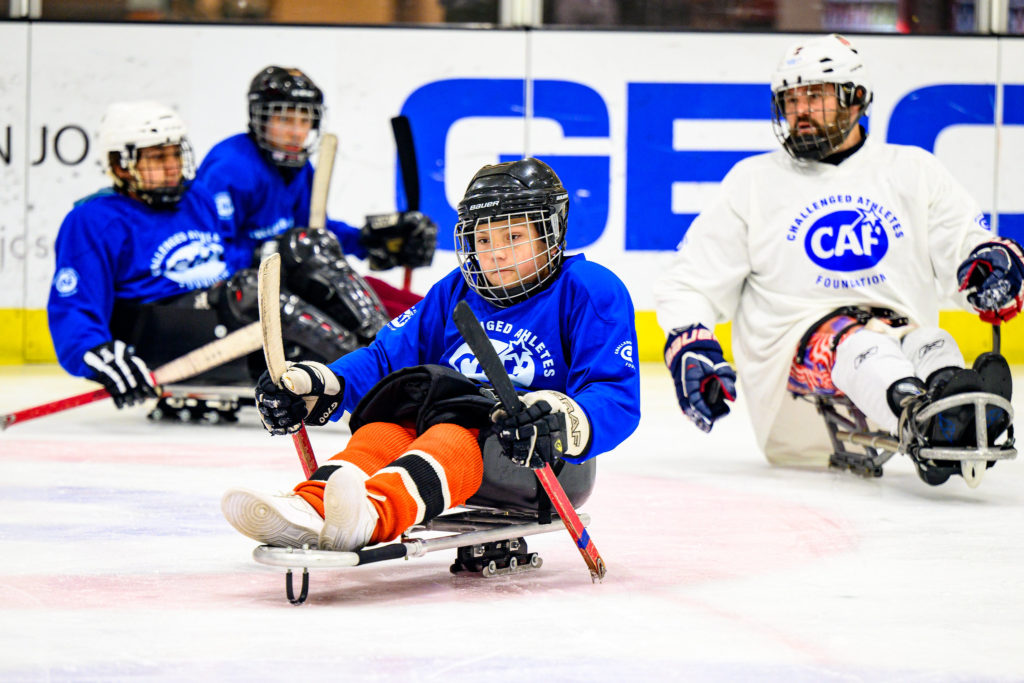 Follow 2023 grant recipients on social media through #CAFignites or #teamCAF on Facebook, Twitter, and Instagram and visit https://www.challengedathletes.org/2022-grant-distribution.
Media Kit:
For a highlight reel of these incredible grant recipients, click here: 2023 Grant Recipient Highlight Video or watch below!
For images, click here: Images
Through the generosity of partners this past fiscal year, CAF was able to help more people than ever by providing support, products, and services to grant recipients. CAF grants are made possible by generous donors, global partners, sponsors, fundraisers and major grant funders. Global partners include Nike, Össur, Toyota, Smoothie King, 100%, Accenture, EoS Fitness, and J.A. and Kathryn Albertson Family Foundation.
Major grant funders, Kenneth Whalen Family Foundation, CAF Endowment in Memory of Robin Williams, CAF Endowment in Memory of Robert Spotswood, The Maguire Family Foundation, Franklin P. Johnson, American Securities Foundation, Craig H. Neilsen Foundation, The JEM Project, YMCA of San Diego, Charles and Ruth Billingsley Foundation, J&L Pie Co., David C. Copley Foundation, Yellowstone Club Community Foundation, Goodwin Family Memorial Trust, The Foundation for Global Sports Development, PNC Charitable Trusts, SWITCHFOOT BRO-AM Foundation, Walter J. & Betty C. Zable Foundation, FedEx Cares and Ironman Foundation.
We appreciate our adaptive sports equipment providers including: Össur – Global Prosthetics Partner, GRIT Freedom Chairs, Per4Max, Top End, Eagle Sportschairs, Canyon, Melrose, Unique Inventions, Motivation UK, Colours Wheelchairs, Vesco, Box Wheelchairs, Power Soccer Shop, and RGK.
We also recognize these Certified Prosthetist Offices who graciously donate their time and services to support our grant program with Össur including Next Step Bionics & Prosthetics, RISE Prosthetics & Orthotics, Prosthetic Innovations, Davidson Prosthetics, Medical Center Orthotics & Prosthetics, Eastside Orthotics & Prosthetics, Southern California Prosthetics, Hanger Clinic, Lerman and Son Orthotics & Prosthetics, Prosthetic Orthotic Associates, David Rotter Prosthetics, Scott Sabolich Prosthetics and Research.
For media inquiries please contact [email protected]