2023 CAF Community Challenge Grant Recipients
2023 CAF Community Challenge Grant Recipients
This year's 2023 Community Challenge Grant recipients are another step closer to achieving their dreams because of partners and supporters who believe that every human deserves the right to lead an active lifestyle. These athlete stories remind us all, that with access to the right resources, anyone can unlock their athletic potential. 
McKenzi Johnson
Grant Award: Össur Running Prosthesis
Mckenzi Johnson, a 14-year-old freshman from Rancho Mirage High School in Cathedral City, CA, was born with ABS and is missing her right leg below the knee. 
She had a running leg a few years ago, which allowed her to participate in sports like basketball and volleyball. However, her current walking leg has limited her from pursuing her athletic interests. 
With the Össur running prosthesis grant, Mckenzi can now reignite her love for sports and even run alongside her boyfriend. This grant will undoubtedly open up new opportunities and experiences for her.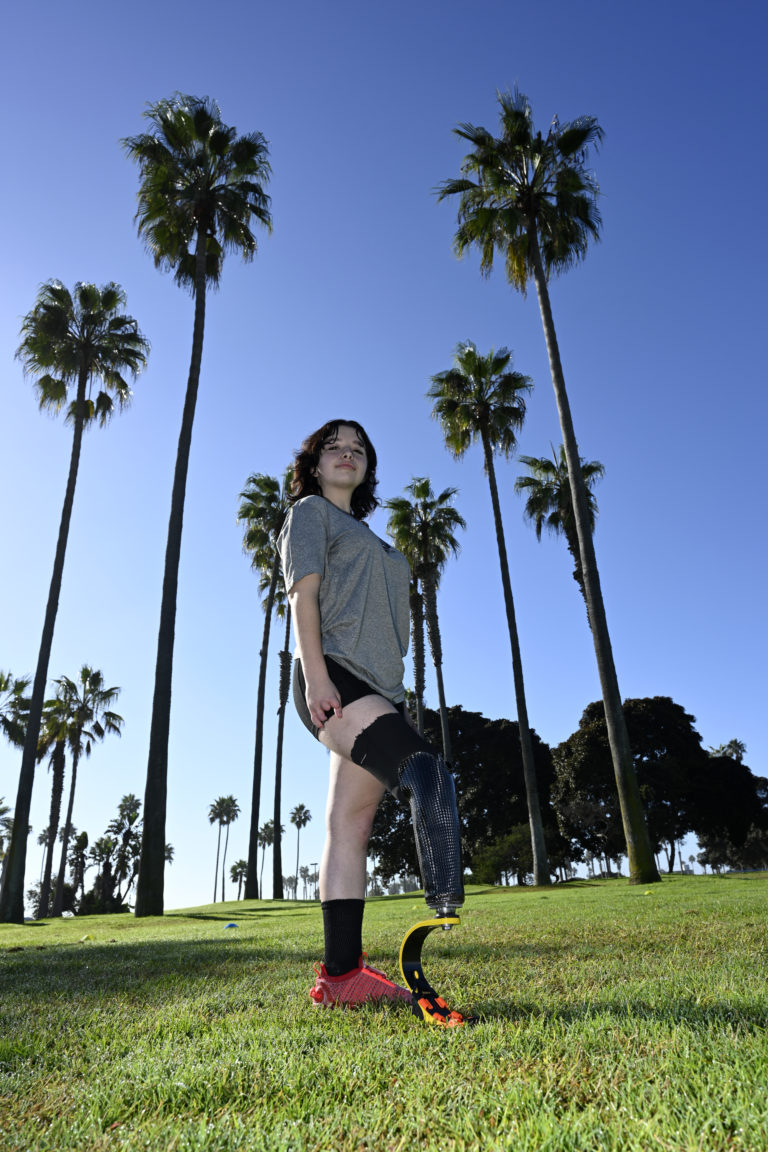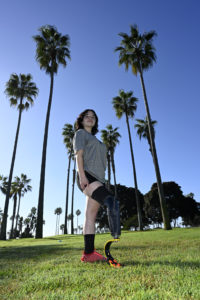 Albee Granillo
Grant Award: Per4max Thunder Basketball Chair
At just 13 years old, Albee Granillo from Del Dios Academy of the Arts and Sciences boasts a remarkable 4.0 GPA and serves as the ASB President. His passion for various sports knows no limits, from baseball and basketball to surfing and WCMX.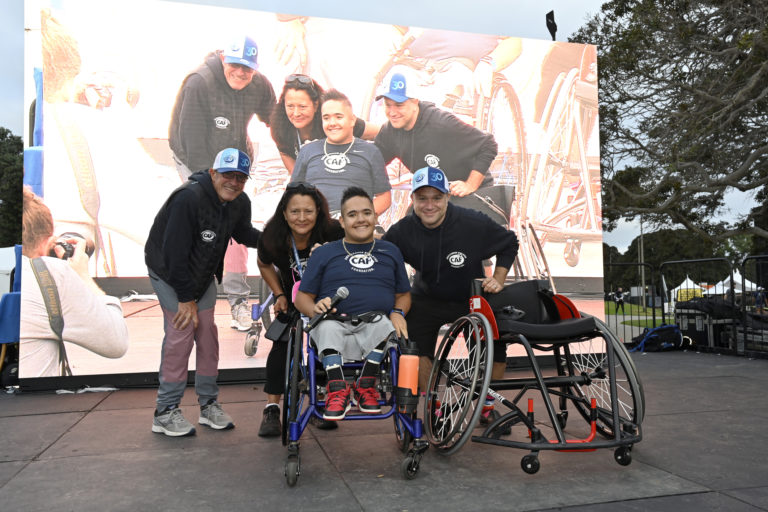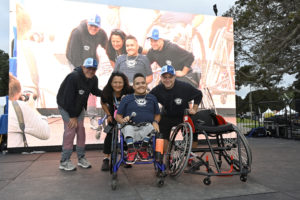 Albee is not only involved in his own ambitions but also supports his family, particularly his younger brother. This grant will help Albee pursue his love for sports, fostering his growth both on and off the field.
Tyler Reynolds
Grant Award: $2,000 Sport Expense Grant
Tyler Reynolds, a vivacious 12-year-old from Wyoming, is full of excitement and zest in life and sports. His favorite activities include soccer, snow skiing, swimming, basketball, and rock climbing, and he actively participates in school sports as both an athlete and a manager.
Tyler's journey with CAF has given him a sense of belonging and the opportunity to explore the world of adaptive sports. This grant enables him to continue his incredible journey, fostering a sense of normalcy and belonging through sports.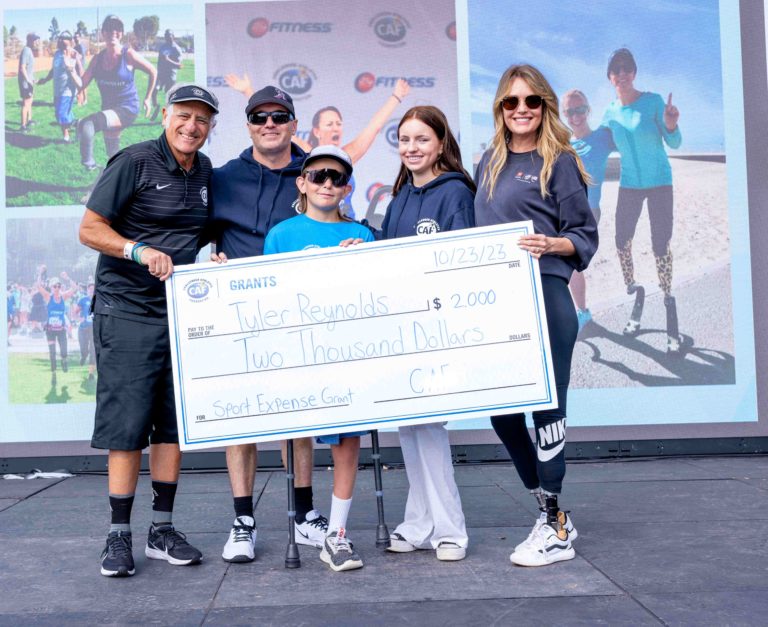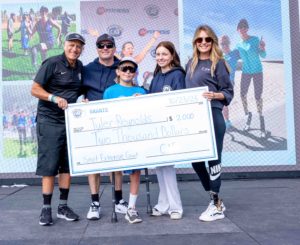 Carson Clough
Grant Award: $2,000 Sport Expense Grant
Carson Clough, a 29-year-old residing in Charlotte, NC, found a new passion for triathlons following a life-altering boating accident that resulted in a below-the-knee amputation. His love for swimming, biking, and running has taken him on a journey of resilience and determination.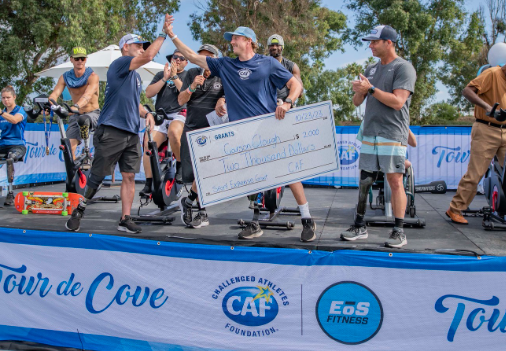 Beyond sports, Carson enjoys coffee business ventures, surfing, and cherishing time with loved ones. His story is a testament to the unwavering determination that can arise from life's challenges.
Eric Cervantez
Grant Award: Össur Running Prosthetic
Eric Cervantez's life took a sudden turn on August 29, 2022, when a motorcycle accident led to the loss of his foot. Despite the challenges he faced, Eric remained focused on his recovery. With the help of CAF and a dedicated prosthetist, Eric was walking by Christmas. 
Eric's ultimate goal is to run, reclaiming a significant part of his identity. Eric's journey serves as a reminder that with the right support, one can overcome the most challenging setbacks.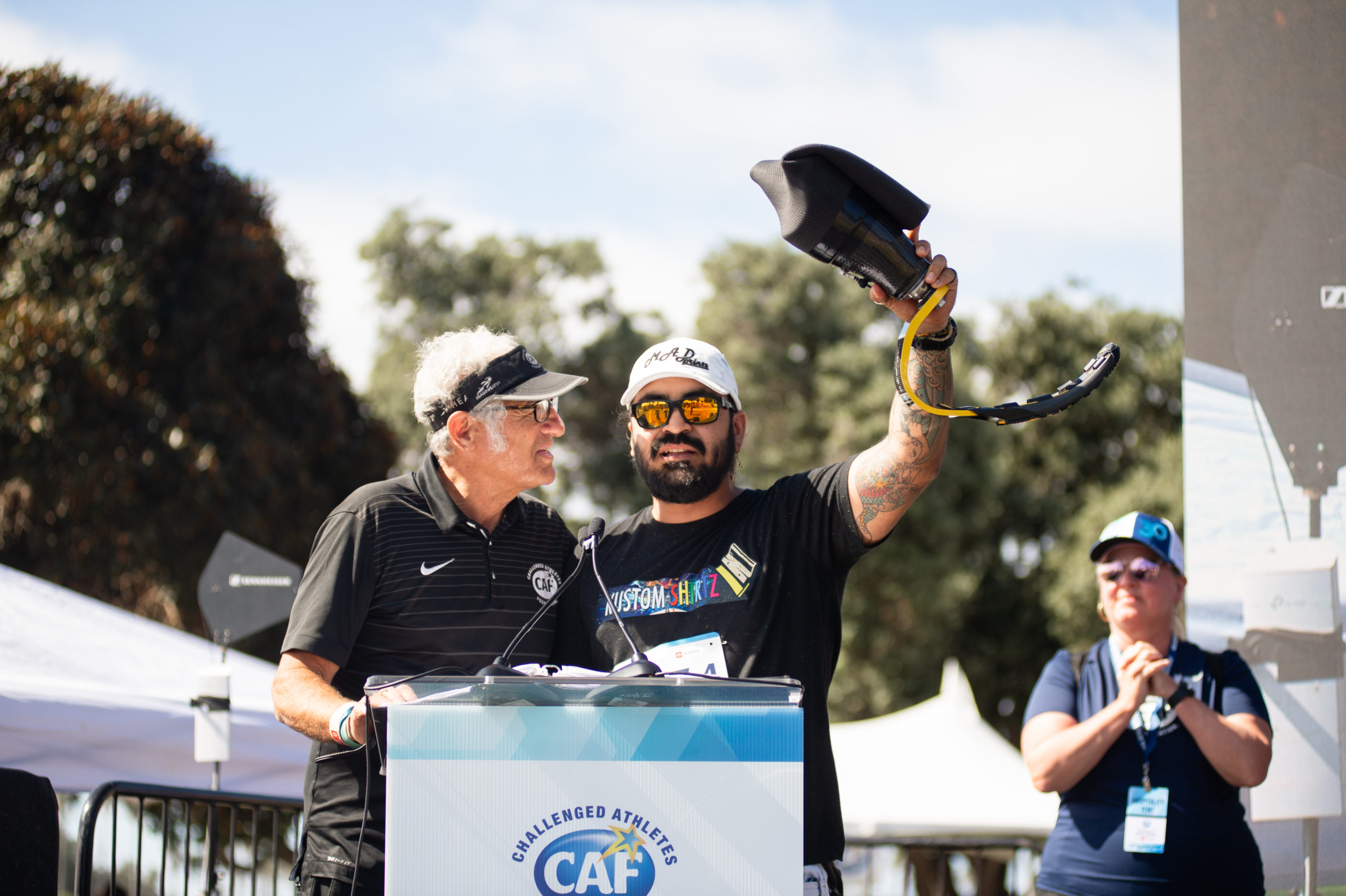 Derek Loccident
Grant Award: $2,000 Sport Expense Grant
Derek Loccident, a Team USA track and field athlete, has overcome significant challenges on his journey to becoming a competitive long jumper and sprinter. After losing his foot in a train accident in 2018, Derek's tenacity has driven him to compete at the highest level of track and field.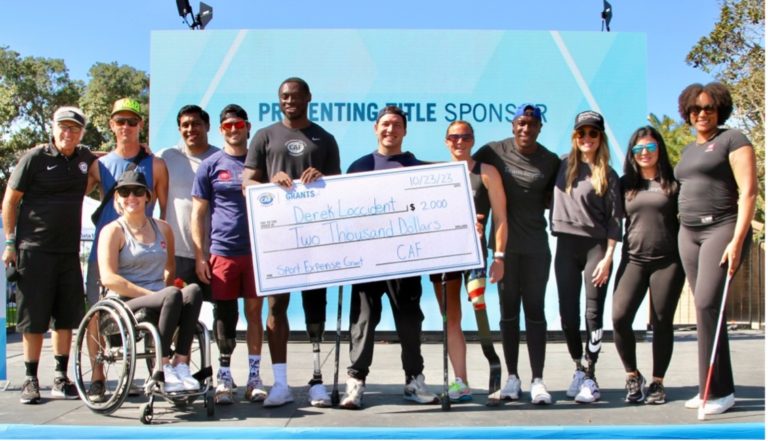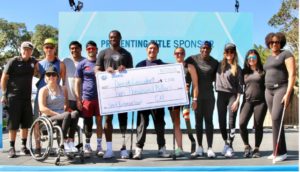 His journey is chronicled in a short documentary, "Steps," on the OKC Thunder YouTube Channel, showcasing his remarkable path to success.