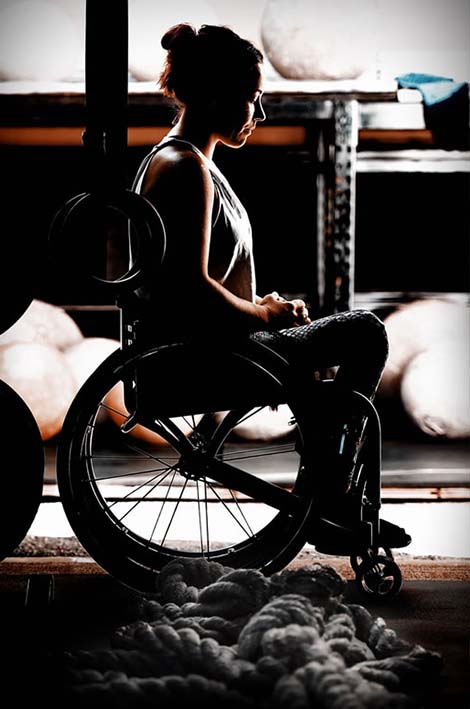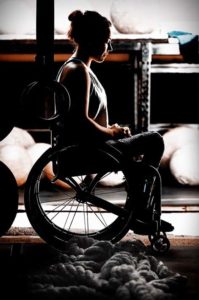 Physical Challenge: Paraplegic
Sports: Alpine Skiing, Wheelchair Basketball, Paracanoe, Surfing
Hometown: Farmington, NM
In 2000, Alana Nichols suffered a spinal cord injury at age 17 while attempting a back-flip on her snowboard. Although paralyzed from the waist down, Alana's athletic career wouldn't be suppressed for long. While taking classes at the University of New Mexico, a short cut through the gym turned into a chance encounter with a pickup basketball game—a pickup game in wheelchairs. The fierce play and hard fouls convinced Alana that she was out of excuses and it was time to hit the court.
CAF granted Alana a basketball chair and her first mono-ski to compete, and it wasn't long before she was competing at the elite level. By 2004, Alana was a Paralympic alternate and in 2008, won her first Gold Medal. While training for basketball, she was also training on her mono-ski, so much in fact that she made the 2010 Vancouver squad and won two golds, a silver, and a bronze. This would officially make her the first woman to take golds in both the Summer and Winter Paralympic games.
Alana has competed in the 2008, 2010, 2012, and 2014 Paralympics, and most recently in her third sport of sprint kayaking at the 2016 Paralympic Games in Rio. Alana discovered surfing while cross training for kayak and has recently taken 5th in the Surfing America USA Championship. She is passionate about developing the sport of adaptive surfing in hopes for its inclusion into the 2028 Games.

In The Media:

Alana Nichols Personal Website
Alana Nichols "60 Minutes" Segment