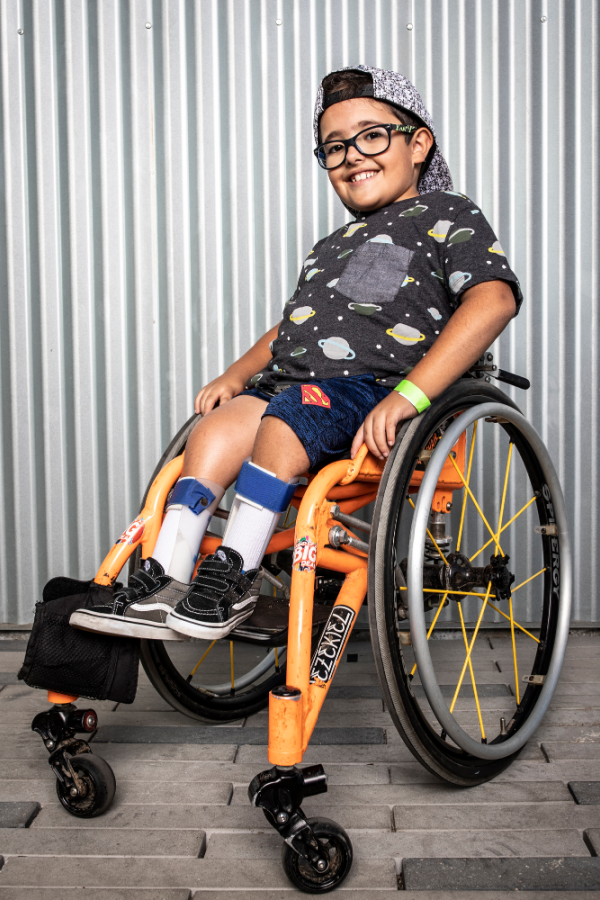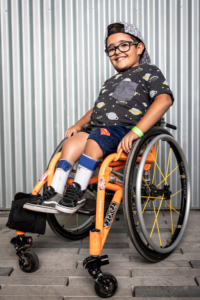 Physical Challenge: Spina Bifida
Hometown: Escondido, CA
Albee was born with Spina Bifida and inspires people not because he is disabled but because he is a disciplined athlete, student, and even musician. He stays focused and on task. He loves what he does and is great at everything.
He is a recognized athlete in the able-bodied community because he smashes home runs and throws a mean curve ball. He keeps up with all the students at school in running and playing basketball, he can even line dance. Albee is an excellent big brother, always helping out with discipline and keeping his brother focused. Albee has participated in adaptive sports recreationally for six years and competitively for a year. He loves surfing and skating in skateparks.
He loves WCMX so much that since there wasn't a competition local to San Diego this year, he competed with over 100 able bodied skaters in the Hot Wheels Nitro Circus tour. His desire to compete is strong that he won't let losing stop him but make him more determined to keep up with his able-bodied peers.
Albee is looking for a more consistent WCMX team, a group of other athletes with disabilities that are just as committed to sport as he is. He pushes himself right now, but a team of his peers would help him. Also, he needs equipment that can hang with the sport.
These WCMX chairs give Albee access to everything, including confidence. When he's in a chair that is custom tailored to fit his needs, he can easily compete in competitions and zoom to class on time.
In The Media: