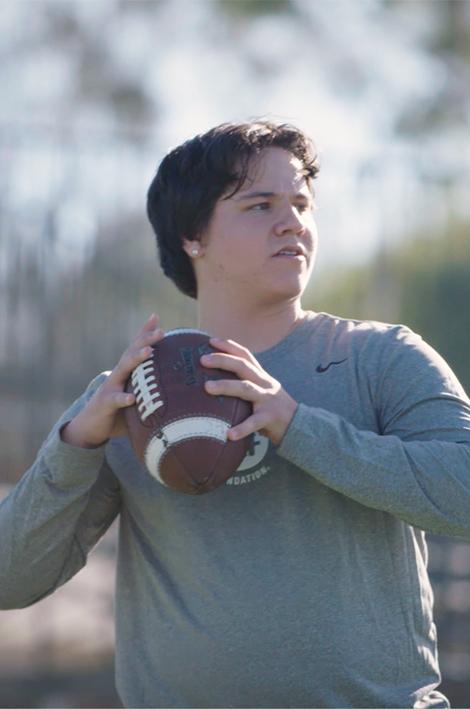 Physical Challenge: Amputee
Hometown: Temecula, CA
Sport: Football
Varsity Quarterback/linebacker at Linfield Christian High School in Temecula, CA, Alex Ruiz, tore an artery during a tackle in his 2017 season. Alex was told to choose between keeping his leg but limping for the rest of his life or becoming an amputee and having the opportunity to return to sport with a running prosthetic.
During May of 2018, Alex was surprised by his quarterback hero, Drew Brees, who presented him with a new prosthetic leg. Alex returned to the field and completed his first touchdown pass as an amputee. Currently, Alex is a junior attending the University of Southern California. He is studying sports journalism, with a minor in sports media studies. He is also a recruiting assistant for the USC Football team.
In The Media:

Alex Ruiz Life Changing Story | Kusi News
NFL Quarterback Drew Brees Salutes Alex Ruiz, High School Quarterback