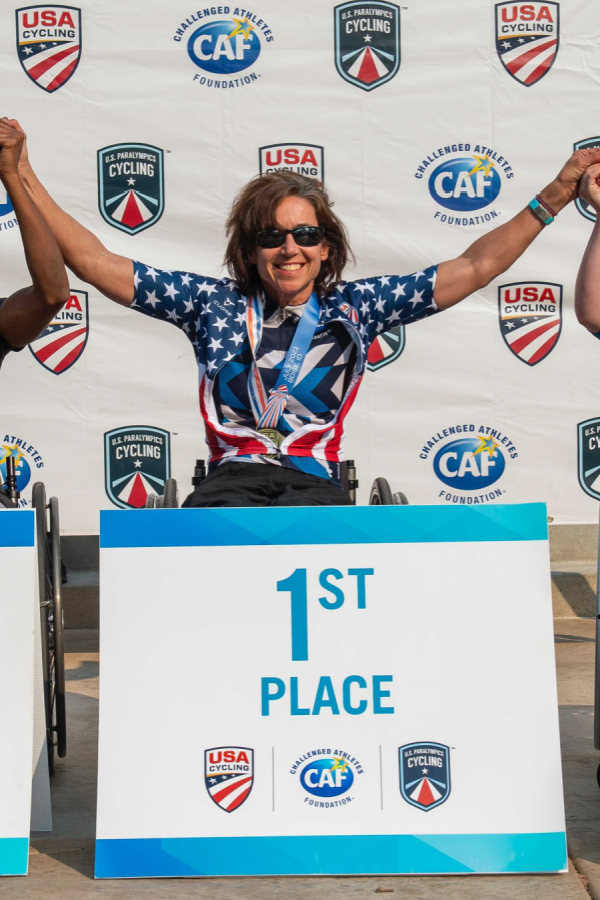 Physical Challenge: Paraplegia
Sports: Handcycling, Monoskiing, Wheelchair Basketball
Hometown: Putney, Vermont
Alicia has always been a competitor who loves pushing her body to its limits as an endurance athlete. She became paralyzed after falling from a tree when she was 17 years old and she started handcycling shortly after. She made her first Paralympic Cycling National Team in 2001 and is training to compete in the upcoming Games.
In The Media: