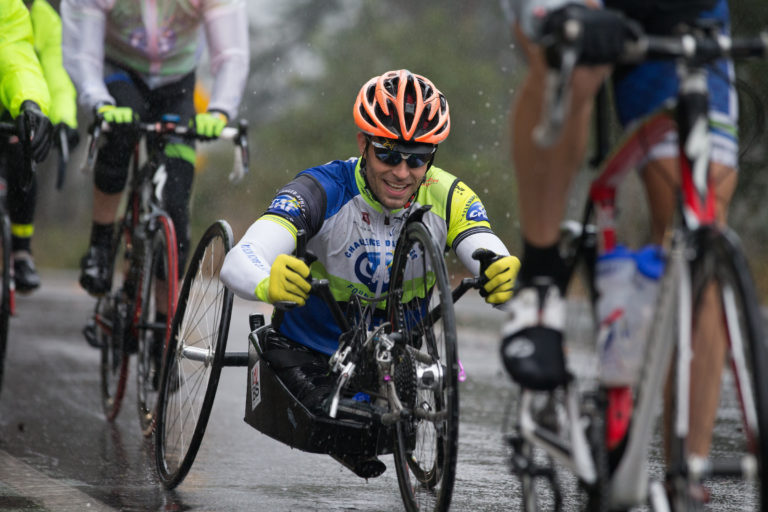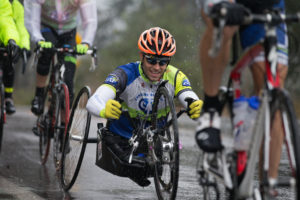 Physical Challenge: Bilateral Above-Knee Amputee
Sport: Handcycling + Triathlon
Hometown: Santa Rosa, CA
André is a trailblazing athlete with a passion for pushing his body to new limits. After a night out with friends while studying in Prague in 2003, André was hit by a subway train. How he ended up on the tracks facing an oncoming metro remains a mystery, even to him. The injuries required him to amputate both legs, one above the knee and the other at the hip.
While it was tough to comprehend the challenges that lie ahead, André tackled his new lifestyle by training as an endurance athlete with the support of CAF. He became a Team USA Para triathlete, an IRONMAN World Champion, and the only wheelchair athlete to finish an Ultraman Triathlon (he's since completed four). He was named "USA's Para Triathlete of the Year", winning the Pan American Championship, IRONMAN 70.3 and Kona World Championships. He was also the first wheelchair athlete to finish Ultraman Canada, Hawaii and Australia, and the grueling Brazil135 Ultramarathon. In 2017, André was also the first and only hand cyclist to finish the Race Across America, handcycling 3,100 miles in just 12 days. He, Lucas Onan and Mohamed Lahna completed lowest to highest this year as well as Smoke & Fire.
André lives his life with a "Challenge Accepted" mindset. He states that "Life isn't always a willing experience; you just have to keep moving forward."

In The Media:

André Kajlich Personal Website