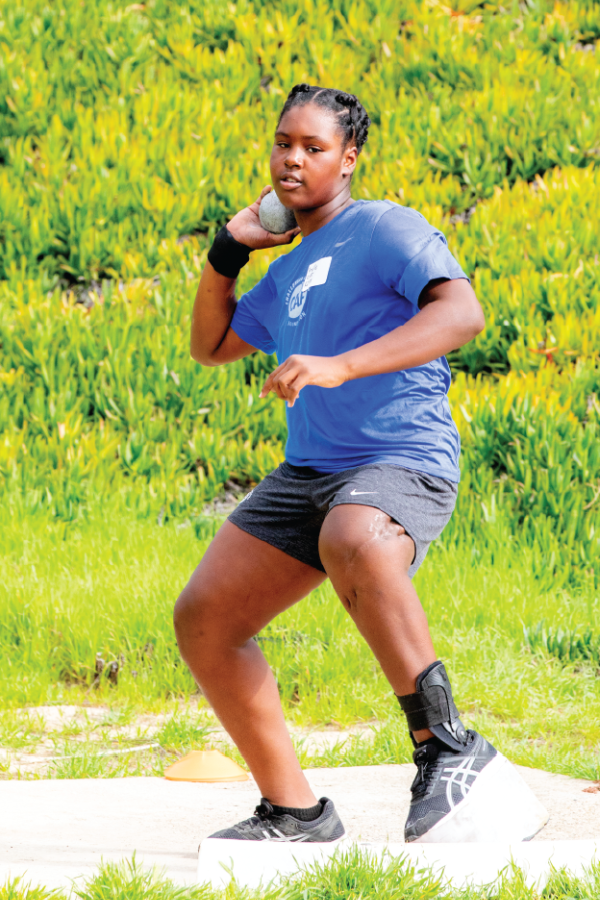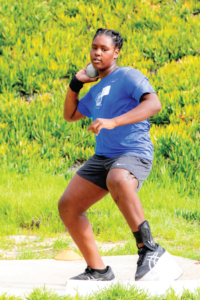 Physical Challenge: Congenital Femoral Deficiency
Sports: Track & Field, Wheelchair Basketball, Wheelchair Tennis
Hometown: Rancho Cucamonga, CA
Arelle Middleton was born with Congenital Femoral Deficiency; her left leg is 15 cm shorter and she has an under developed hip. Over the years, she's had numerous surgeries to correct problems with her leg. Arelle is an amazing athlete who is very active and has been involved in sports since the age of 5.
Over the summer of 2021, Arelle competed in track & field in the Desert Challenge Games, Angel City Games, and Junior Nationals under the F44 classification. At these three events, she set national records in javelin, shotput and discus in the under 14 group. She hopes to continue in the sport of track and field in addition to pursuing other sports.
Arelle has also gone to Nationals with her wheelchair basketball team and won southern California sectionals in 2019 and 2020 in wheelchair tennis.
Sports has created more possibilities in Arelle's life for her future. She has been able to travel the country, make new friends and compete at a high level. Through sports she understands that she can do anything. While she hasn't decided which sport she wants to focus on full time, she does have plans to become a Paralympian and complete in the 2024 Paris games.
In The Media:
Episode 3: Arelle Middleton + Sandra | 2022 CAF Heroes of Sport
LA wheelchair basketball program helps kids with physical disabilities stay active