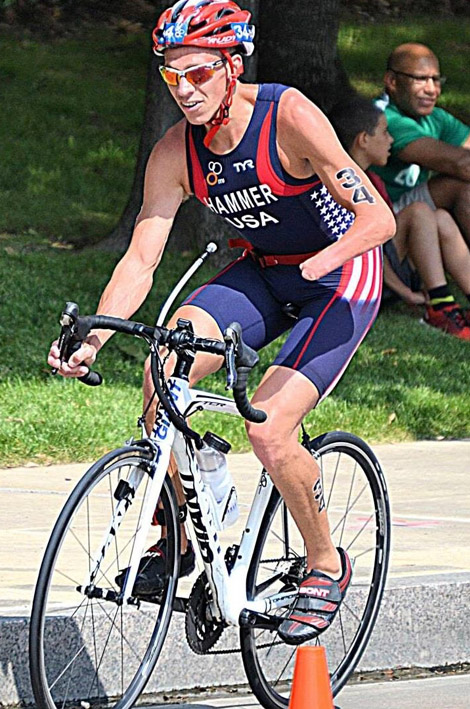 Sport: 
Cycling
Biography:
Chris Ayres was born and raised in Texas and age 18 enlisted in the United States Marine Corps. In 2001 he received his commission as a 2nd Lieutenant and infantry officer.
In March 2004 Chris deployed to Iraq and in April, while leading Marines in the First Battle of Fallujah, he was struck in the leg by a rocket propelled grenade. Chris' Marines pulled him from a burning vehicle, rendered first aid, and repelled further enemy assault on his unit.
Chris was evacuated from the battlefield to Brooke Army Medical Center in San Antonio were he received treatment for the next 75 days. Although military doctors were able to save his leg, Chris' injury resulted in complete loss of his right hamstring, 3rd degree burns, extensive damage to his jawbone, and loss of peripheral vision in his right eye.
With the support of his wife Renee' and his three daughters Lauren, Faith, and Sarah, and through his own determination, Chris began walking unassisted within six months of his injury. In 2007 Chris began handcycling and is already competing at an elite level.
The generosity of supporters like you has given Chris the opportunity to excel as a proud member of the CAF Operation Rebound team.
How Does Operation Rebound Help?
Operation Rebound provides unparalleled sports opportunities and support to our troops and veterans of any branch of service and first responders who have served honorably and have suffered permanent physical injuries. Grants are awarded for event travel, lodging, entry fees, training and equipment.
How Can You Help?
Make a tax-deductible contribution to Challenged Athletes, Inc., (dba Challenged Athletes Foundation) a non-profit 501 (C) (3) organization. To make a donation, please call (858) 866-0959, send a check to the address listed below, or make a secure payment through our website: www.challengedathletes.org.