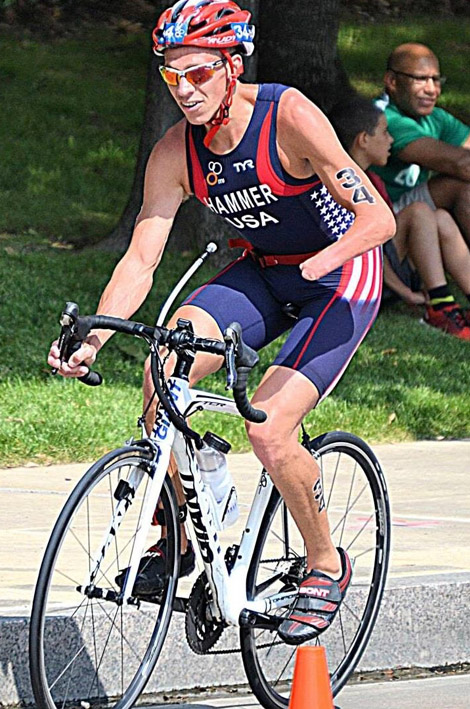 Sport: 
Triathlon
Biography:
Chris Hammer was born with only one hand, a congenital condition that didn't stop him from being heavily involved in baseball and ice hockey.  As he matured, Chris found his stride in distance running and went on to race collegiately for Grand Valley State University in Michigan.  It was in college where Chris got recruited to join the US Para Track Team.
Chris found great success on the National team, earning a gold medal in the 1500 at the 2011 Para Pan American Games and finishing top 10 in the 1500 and marathon in London.
Afterwards, Chris turned his sights on triathlon despite never having been on a road bike or swimming in open water.  Chris signed up for a Paratriathlon camp and found out it was hosted by the Challenged Athletes Foundation, an organization he has never heard of, even though he was born missing a hand.
Since then, CAF has teamed up with Chris and encouraged his success as an athlete and person.  Chris has flourished and gone from a newcomer to an elite triathlete with a bronze medal at the 2014 World Championships and a spot on the National Team for the 2016 Paralympic Games in Rio.
Chris is also a father and currently finishing his PhD in Sport Psychology at the University of Utah.  Chris hopes to work with both able-bodied and adaptive athletes and help them in achieving their dreams.