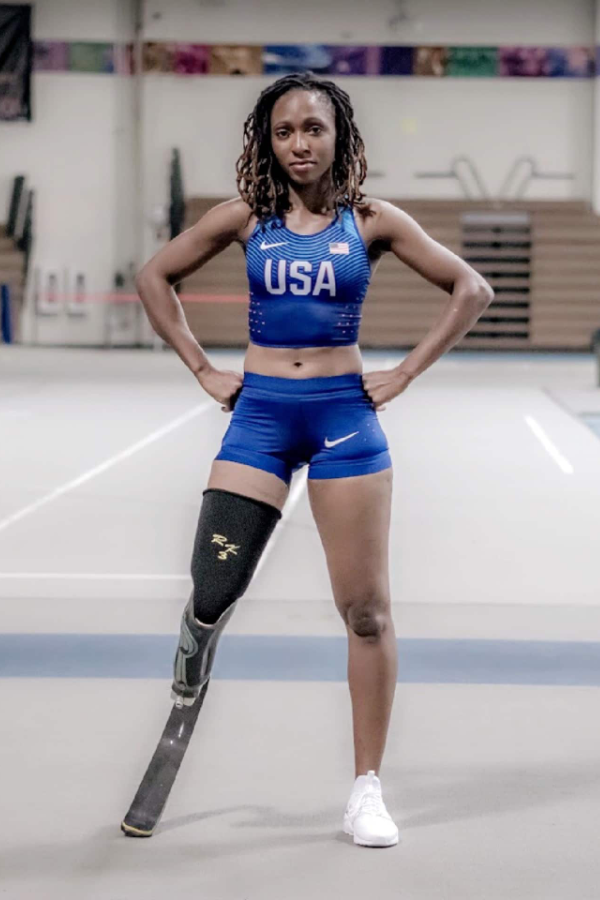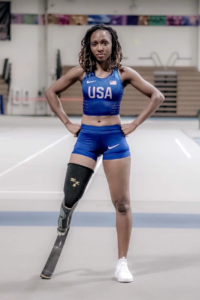 Femita lost her leg in a car accident at the age of 11 and grew up playing basketball. As an adult, she continued participating in athletics, and was introduced to the Paralympic movement by her training mate, Össur Ambassador and U.S. Paralympian Jerome Singleton.
Femita attended the 2015 Össur Running and Mobility Clinic presented by CAF in Boston, and while there, was granted her custom Össur Flex-Run prosthetic foot. Less than one year later, she was participating at the U.S. Team Trials for the 2016 Paralympic Games, taking 1st in the 100m dash, and 2nd in the 200m dash.
She ultimately represented Team USA at the 2016 Paralympics in Rio, competing in the 200m dash against a field of other world-class athletes. And now she's headed to Tokyo to participate in the 2020 Tokyo Paralympics.

In the Media
Challenged Athletes Live: Episode 52 | Femita Ayanbeku and Bob Gailey