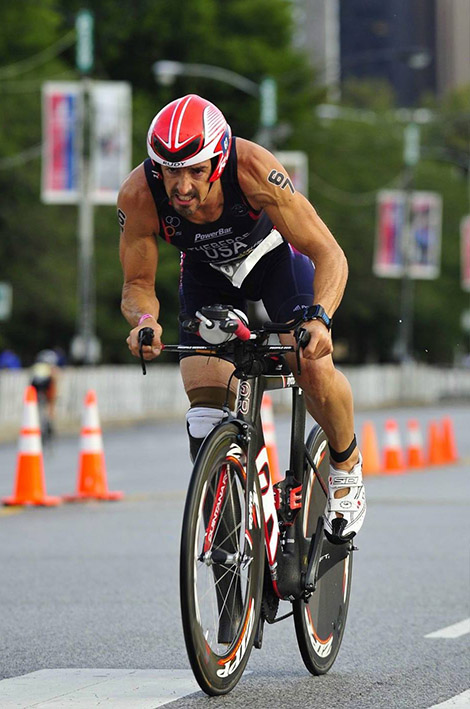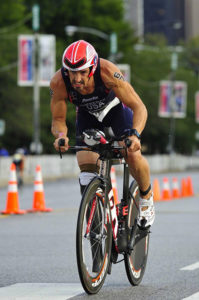 Sport: 
Triathlon
Biography:
JP is the kind of person who can't sit still for 10 minutes.  All his life he has used that energy to excel in sports and in life.  As a youth in Latin America, he camped, hiked, windsurfed and participated in many physical activities.  In high school and college he was an accomplished wrestler and a very active amateur swimmer, skier, rollerblader and runner.  After college, JP took his degree in International Relations and moved to San Francisco where he continued to stay active, including regularly rollerblading throughout hilly San Francisco.
When he was 24, while riding his motorcycle through an intersection a car struck him.  JP was forced with making a decision few people have to make.   He opted for having his leg amputated below the knee, rather than gambling on reconstructive surgery that would have him most likely in pain for the rest of his life.  After almost 10 months on crutches and numerous surgeries he woke up one morning and was able to take a step in his prosthesis.  He knew that things were going to be better.  After a year, JP went up to Tahoe with some friends and learned how to snowboard for the first time, wearing prosthesis.  He did better than many of his able-bodied friends.
Since then, JP has become a first class competitor.  He is a marathon runner, most recently competing in the Boston marathon (will have just prior to EFAT), a triathlete, who took home gold at the 2009 Paratriathlon National Championship and World Championship and was named the 2009 USAT Male Paratriathlete of the Year, and a spokesperson for the Challenged Athletes Foundation(CAF).
Between his professional marketing career, successful athletic record, his growing young family, and active role as a CAF mentor, he is proof that anything is possible if you put your mind to it.