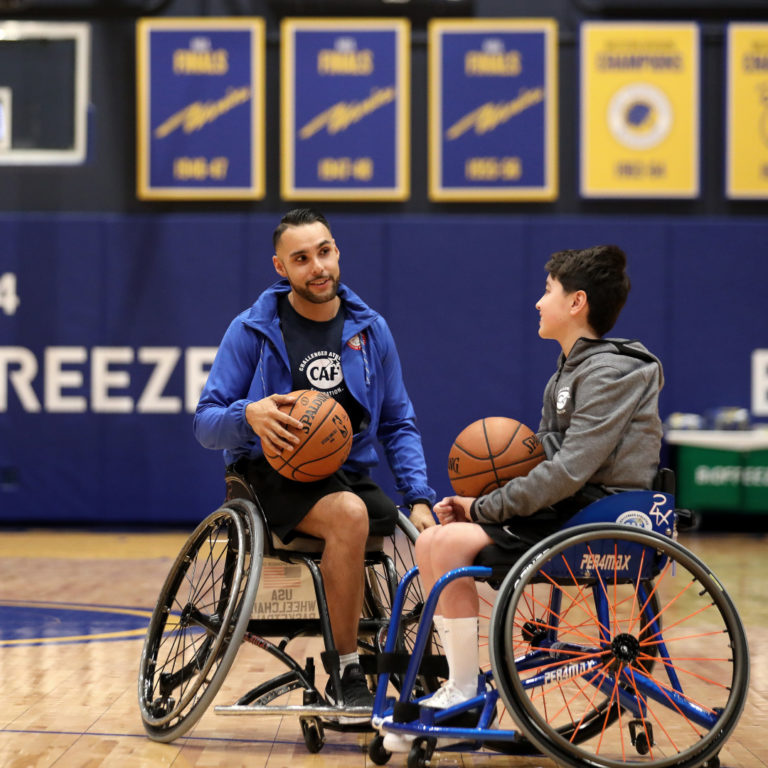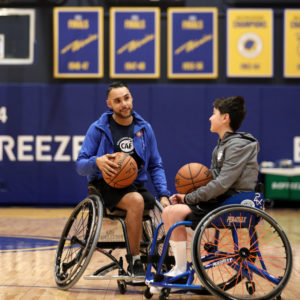 Physical Challenge: Amputee
Sport: Wheelchair Basketball
Jorge is a Team USA wheelchair basketball player who credits adaptive sports for making him the person he is today. He was diagnosed with osteosarcoma at just eight years old and opted to have his left leg amputated for his best chance at survival. Jorge believes that adaptive sports helped him open up and accept who he was again.
Jorge grew up as an avid baseball player and tried wheelchair basketball at the age of 14. He fell in love with the sport and led his high school to a title and was named MVP of the 2006 national tournament. After high school, he played wheelchair basketball for the University of Texas at Arlington and progressed to playing overseas in Spain and with the men's national team.
He's won 3 gold medals and 1 silver medal with Team USA. This year CAF gave Jorge a grant for competition travel leading up to the Tokyo Paralympics. With the freedom to compete at the highest level possible, Jorge is training for the gold medal and the goal of showing others what is possible.

In The Media:

Challenged Athletes Live Q&A with Bob Babbitt: Episode Thirty Two | Jorge Sanchez