Katie Kelly & Michellie Jones (Guide)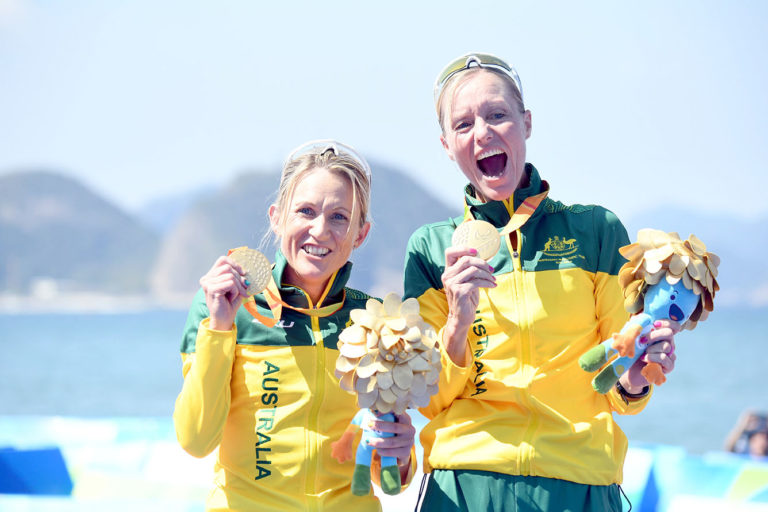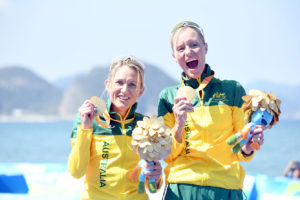 Sport: Paratriathlon
Bios: Katie Kelly and Michellie Jones are both amazing athletes in their own right; together they form an indomitable team that is taking visually impaired Paratriathlon to new heights. The bond and dedication that unites these Australian national heroines is proof that you don't always need sight to share a vision.
Katie has worn hearing aids since the age of 5, but never let that stop her from being heavily involved in sport, both personally and professionally. In her mid 20s, she was diagnosed with Usher Syndrome – a progressive, degenerative condition that affects both hearing and vision. In 2015, she was declared legally blind.
When one door closes, a new one opens. Katie chose to focus on competing in the emerging sport of Paratriathlon and soon achieved a number 13 worldwide ranking. In May 2015, she teamed up with 2000 Olympic Silver Medalist and 2006 Ironman World Champion Michellie – a long time CAF supporter. With Michellie as her guide, Katie reached her goal, capturing gold for Australia at the Rio Paralympics. In the process, Michellie amazingly was able to garner medals at both the inaugural Olympic Triathlon and Paralympic Paratriathlon events.