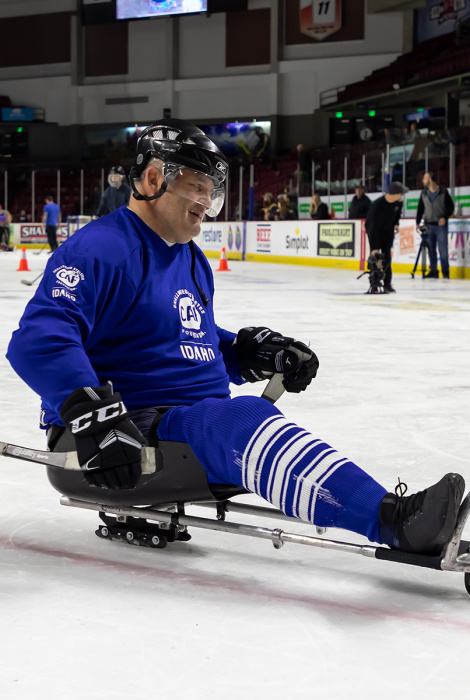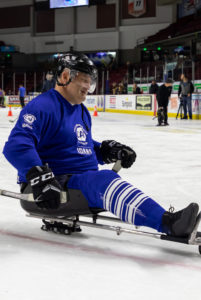 Challenge: Paraplegia, Above-knee amputee
Sports: Hiking, hockey
On November 11, 2016, Corporal Kevin Holtry and members of the Boise Police Department and its Special Operations Unit located and contained an armed fugitive in a residential neighborhood. Upon discovery, the fugitive opened fire on the officers. As a result of the shootout, Kevin was left paralyzed and with one leg amputated.
After more than 16 surgeries, bullet fragments remain in Kevin's body, a rod holds his right leg together and he has no feeling from the waist down. He has been faced with tremendous adversity, but Kevin's history serving in the U.S. Army, working for the Ada County Sherriff's Office, raising two daughters and sustaining a nearly 20-year career with the BPD has left him with an unmatched level of determination.
In the aftermath of his life changing event, Kevin has sought out ways to achieve the addictive adrenaline rush that goes hand-in-hand with the experiences of being an athlete. Through the support of CAF, Kevin competed in the 2019 San Diego Triathlon Challenge alongside CAF ambassador Willie Stewart. SDTC rekindled Kevin's thirst for sports and he soon attended Idaho's Nordic skiing and biathlon clinic as well as a sledge hockey clinic in Boise, Idaho. Now, through a grant from CAF Idaho for a GRIT Chair, Kevin has the freedom and independence to continue healing in Idaho's great outdoors.
In the Media