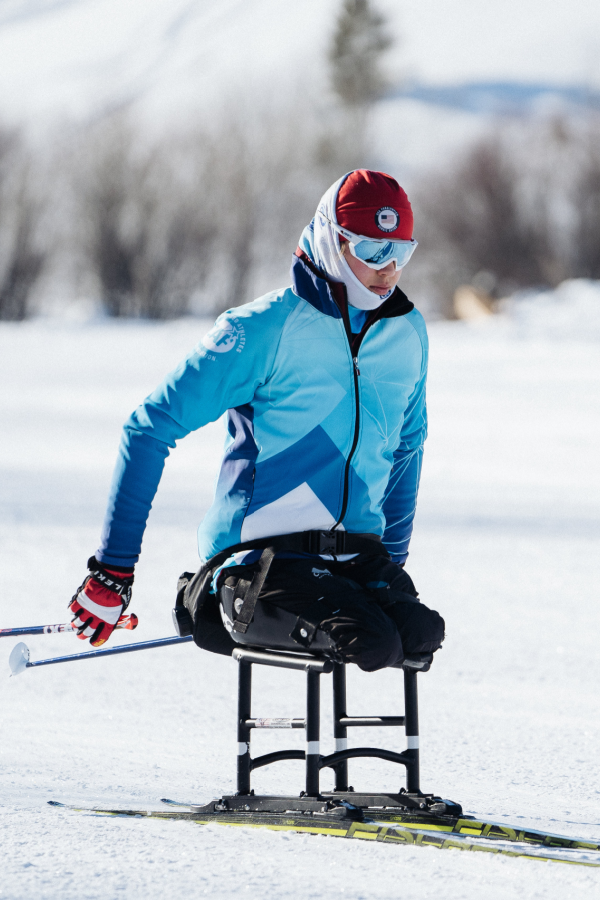 Physical Challenge: Arthrogryposis Multiplex Congenita, Bilateral Above Knee Amputee
Sports: Nordic Skiing/Biathlon, Sled Hockey, and Hand-cycling
Hometown: San Diego, CA
Lera Doederlein was born in Russia with arthrogryposis multiplex congenita, a severe condition that affects joints and muscle groups from her hips and legs. She was adopted and brought to the US at nearly two years old, where she wore orthotics as her main form of mobility. By her teenage years, Lera had gone through multiple surgeries to better her physical condition, but ultimately would experience great difficulty with walking and staying independent in the future. On that note, she decided to double-amputate both legs above the knee in hopes of better opportunities for her mobility as she grew older.
Soon after this, she was introduced to adaptive sports and the Challenged Athletes Foundation. In a short period of time, Lera found many new sports to try through CAF. She started playing sled hockey in 2017, and after a few years of training, Lera was selected to play for the 2019-2020 women's US national sled hockey team, which extends to the current season (2022). She started hand-cycling on CAF's all women's hand-cycling team in 2019 as well. Since her amputation, she has tried many sports including sled hockey, cycling, Nordic skiing, surfing, and aspires to try more!
Lera plays sled hockey for the San Diego Ducks and last fall was awarded "the 21st Duck", a prestigious honor from the NHL Anaheim Ducks team.
Currently, she is a full-time athlete in the sport of Para Nordic Skiing Biathlon. She first tried skiing back in 2019, and has since then made this her main sport and strives to become her best. She now trains and competes on the US Paranordic Development Team and the Crosscut Elite Team, both of which she made in 2020. As of now, her greatest accomplishment is qualifying to compete in the 2022 Winter Paralympic Games, held in Beijing, China.
Follow Lera
In The Media:

CAF Heroes of Sport: Episode 8
1 Year Out From 2022 Paralympics: Oksana Masters and Lera Doederlein | CAF YouTube
Oksana Masters and Lera Doederlein Are Stronger Through Sport
Challenged Athletes Live: Episode Forty Five | Lera and Oksana
21st Duck Doederlein Inspires Team with Her Story
Lera Doederlein | Babbittville Radio