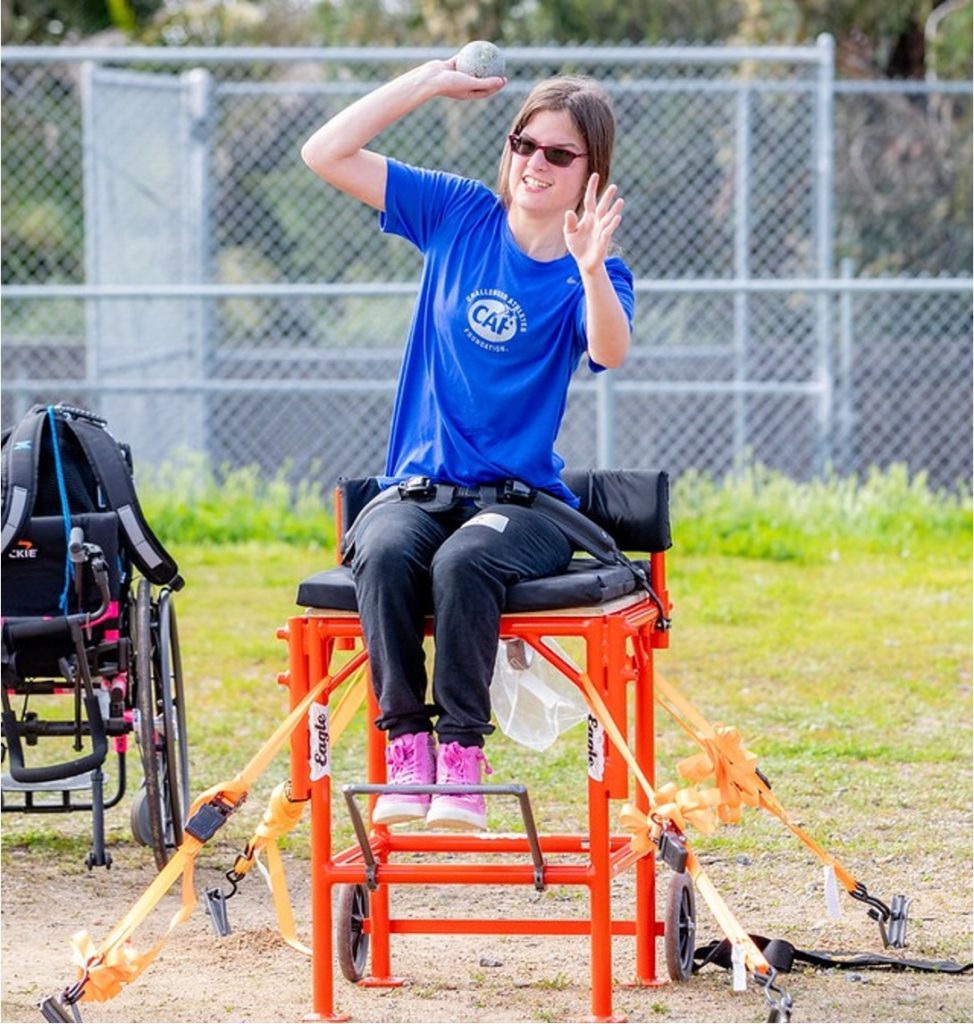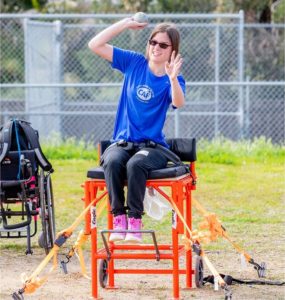 Physical Challenge: Cerebral Palsy
Hometown: Agua Dulce, CA
Sports: Wheelchair Tennis, Track and Field (Throws)
Marie Osborn recently completed her junior year at Vasquez High School. Marie is one of our CAF Highschool Adaptive Sports athletes. As an athlete with Cerebral Palsy, she struggled trying to compete in sports until CAF introduced Marie to wheelchair tennis. Her words were, "this was the best thing ever!" She has played on her high school varsity tennis team for the past three years. She also enjoys riding her handcycle and has participated in the CAF San Diego Triathlon Challenge.
Marie also recently started track and field, and her goal is to meet qualifying standards in seated shot put for the CIF State Championships next year. When Covid-19 canceled the rest of her high school Track & Field season, Marie was heartbroken. But, with a pivot in her 2020 CAF grant, she was able to purchase her own shot-put chair.
In The Media:
Marie Osborn Feature in Scvelite Magazine