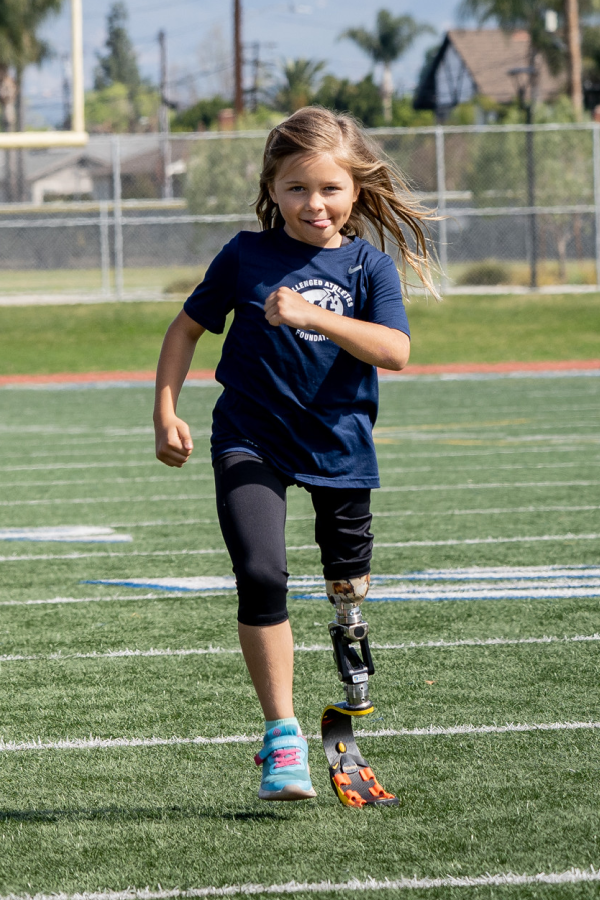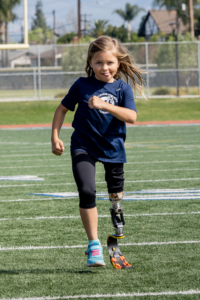 Physical Challenge: Amputee
Sports: Triathlon
Hometown: Foothill Ranch, CA
Morgan was born with congenital limb difference and PFFD. She had a Boyd amputation to remove her left foot at the age of two and a half so that she could utilize a prosthetic with a knee. Morgan is quite an active kid. Her activities include swim, snorkeling, surfing, biking, running, hiking, rock climbing, and snow skiing.
She is interested in training for a kids' triathlon. She is currently on a swim team and is also using an adapted mountain bike but learning to ride with two wheels on the road. Her sister did the Mission Bay kids' triathlon this past October. Morgan trained alongside her and would like to enter next year's race.
Morgan has grown up being around CAF athletes and able-bodied athletes alike. She is active and confident and has the attitude that if she wants to do a new sport, she just needs to figure out how to make the equipment work for her to make it possible. She has adopted the idea that she is an ambassador of sorts (she is the subject of many questions whether she wants to be or not) and is willing to show off her leg and other equipment and explain it to adults and kids alike.
Morgan is currently enjoying a dive program and that was made possible by her previous CAF grant. She is also interested in doing a triathlon. The grant allows her family to find the sports and coaching resources to let her explore and figure out how to make it possible for her.