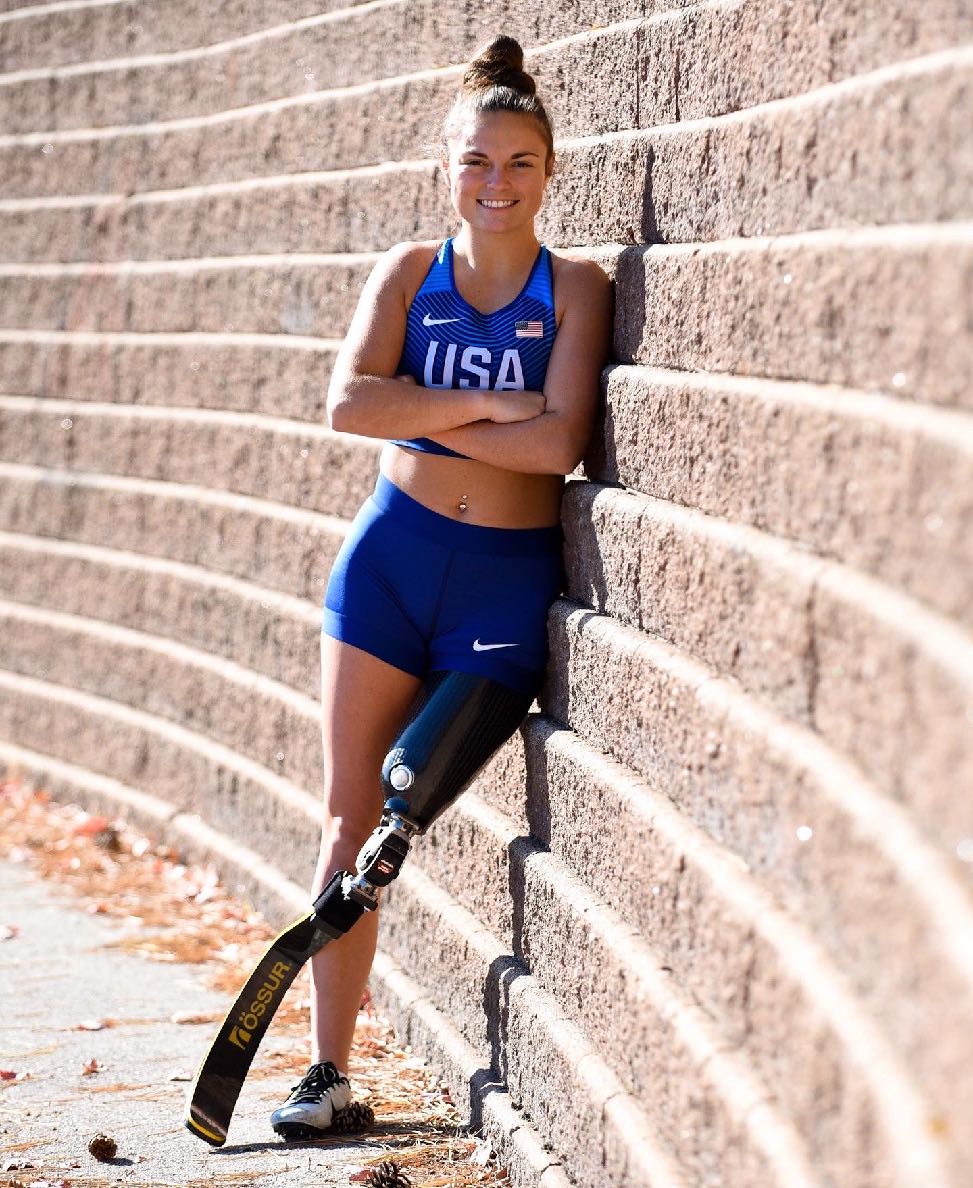 Physical Challenge: Single Above-Knee Amputation
Sports: Paralympic Track and Field
Hometown: Manchester, NH
Noelle is an elite sprinter currently training for the Tokyo Paralympics. She had just completed her freshman year at University of Massachusetts Lowell and a very successful season on the lacrosse team when she was in a moped accident that resulted in the loss of her left leg.
While many people were telling Noelle that she would never play again, CAF was arranging the gift of her first running prosthetic. She trained hard and made it back to playing on her lacrosse team until graduation. Noelle wanted to compete at the highest level possible, and as lacrosse was not a Paralympic sport, she switched gears and became a sprinter. She qualified for the Paralympic team after her first competition at the Desert Challenge and his since competed around the world. Noelle is currently training for her first Paralympic Games in Tokyo this year.
In the Media:

Noelle Lambert Named 2020 Women of Worth National Honoree