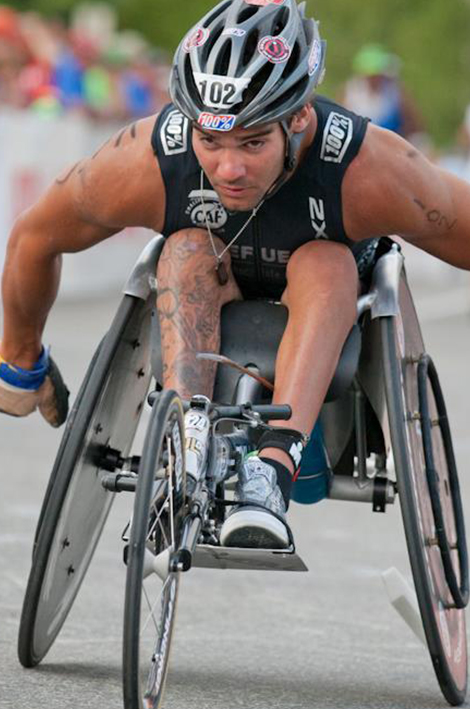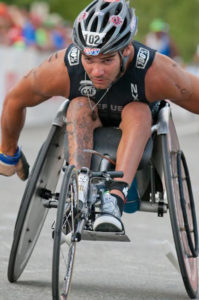 Sport: 
Triathlon
Biography:
A former Motocross rider on the rise, Ricky is still on wheels—but this time, as an elite IRONMAN and Paratriathlete Ricky is a natural athlete with a character defined by strength, courage and a never quit attitude. He started racing motocross at the young age of 10 and quickly established himself as a top competitor with his sights set on the professional world of racing. Ricky quickly rose through the ranks of elite amateur racing, when one day dramatically diverted his path in racing, and in life.
After getting thrown off of his bike in a bad collision during a race, Ricky became a paraplegic at 16, losing all feeling and movement from his sternum down.
This proved to be no obstacle; Ricky went on to com 2007 SCORE International Baja 500 in Ensenada, Mexico and won a silver medal in Adaptive Motocross at the X Games.
Ricky went on to embrace the world of triathlon, culminating in a completed Ironman World Championships in Kona, a 140.6 mile race of endurance and grit. He then went on to win his first championship title at IRONMAN Florida 70.3 and completed 4 full Ironman races in 2013.