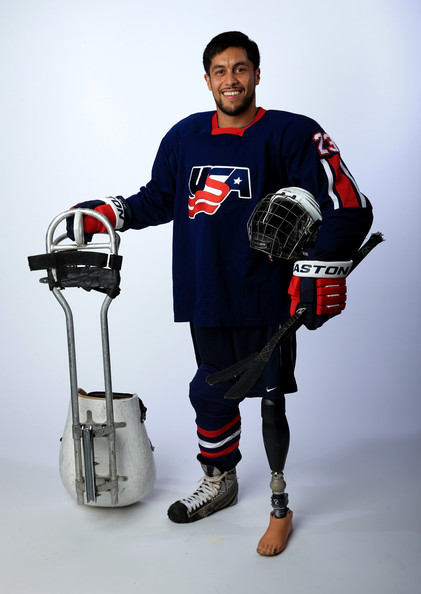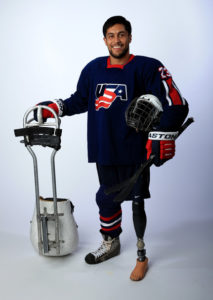 Physical Challenge:  Amputee
Sport:  Sled Hockey
Hometown:  Portland, OR
In March 2001, Rico Roman enlisted in the U.S. Army and served on a peace keeping mission in Kosovo. He later deployed on 3 combat tours in Iraq. In August of 2009, he was wounded by an improvised explosive device while serving his third tour. The blast injured both of his legs and ultimately lead to the amputation of his left leg above the knee.
Rico was introduced to CAF at the Center for the Intrepid "Mini-Try" and in October of that same year, he participated in the San Diego Triathlon Challenge. In addition to triathlon, CAF Operation Rebound provided Rico support for his first set of sled hockey equipment. He competed on the 2014 and 2018 gold medal winning U.S. Paralympic Sled Hockey team and is currently fighting for gold in Beijing in his 3rd Paralympic Games.
"CAF gave me the support that I needed to make the team."- Rico Roman
CAF helped Rico reach the pinnacle in his sport. Your generosity and support continues to give Rico the opportunity to excel in life through sports and inspire others to do the same.