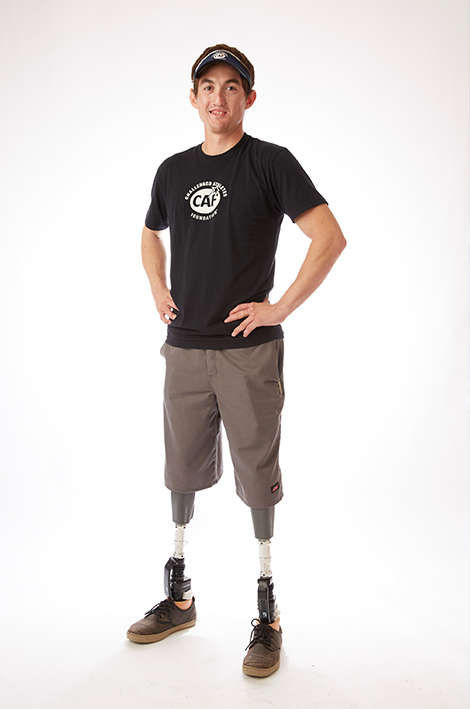 Hometown: New York City, NY
Physical Challenge: Bilateral above-knee amputee
Sports: Swimming, Running, Triathlon
Rudy is a swimmer, runner, and triathlete who has become an ambassador for Paralympic sport since his first Paralympic Games in 2004 at the age of 16. Born with multiple birth defects, including Pterygium Syndrome, a club foot, webbed fingers and a cleft lip and palate, Rudy endured 15 surgeries by the age of five before telling his parents he'd rather have a double leg amputation.
He is now a 4x Paralympian, 5x Paralympic medalist, and the first double-above knee amputee to complete an IRONMAN, among many other accomplishments. He and the Challenged Athletes Foundation have been in proud partnership since Rudy was just 8 years old. Some of Rudy's accomplishments include being 5x Paralympic medalist (2 gold, 2 silver, 1 bronze), 6 World Championship performances, winner of ESPN's ARETE Courage in Sports Award, Nike's Casey Martin Award, and Rudy was also nominated for an ESPY.
Follow Rudy
In The Media
Challenged Athletes Live Q&A with Bob Babbitt Episode Two | Rudy Garcia-Tolson
Challenged Athletes Live Q&A with Bob Babbitt: Episode Fifty | Rudy Garcia-Tolson + Xterra