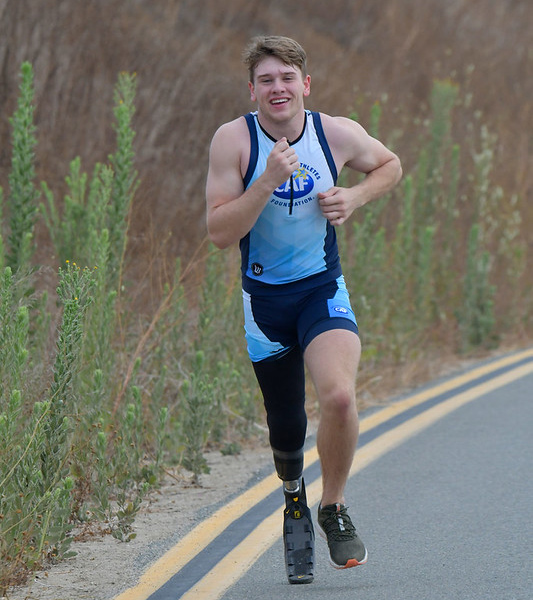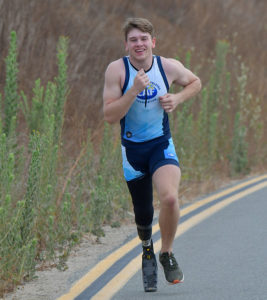 Physical Challenge: Amputee
Sports: Track and Field, Wrestling, Wheelchair Basketball
Hometown: Nashville, TN
Tyler has a competitive spirit and compassionate heart. After a battle with fibrosarcoma at age 2 left him with his amputation, he has not let that stop him from trying nearly every athletic endeavor. His bright smile can be seen on the track or while throwing shot put or discus, playing wheelchair basketball, or just wrestling on his high school team. In his downtime, he enjoys shooting, riding four wheelers with his brothers and having bonfires with friends.
Some of Tyler's accomplishments include winning second place in state JV wrestling, setting national records in junior adaptive sports for track and field, and bringing home three bronze medals from the International Wheelchair and Amputee Sports (IWAS) Games. He also co-founded The Drifted Drum Company, a business of encouragement, and designs his own apparel line. CAF named Tyler the Sam Day Rising Star award winner in 2019.
Tyler is a recent high school graduate and wants to go on to become an orthopedic oncologist so that he can help other kids like him. One of his most unique qualities is helping others feel better in their own skin and encouraging hope. He is a mentor and inspiration to everyone who meet him. Tyler's sights are set on the 2024 Paralympic Games.
In The Media:
Tyler Jones | Babbittville Radio