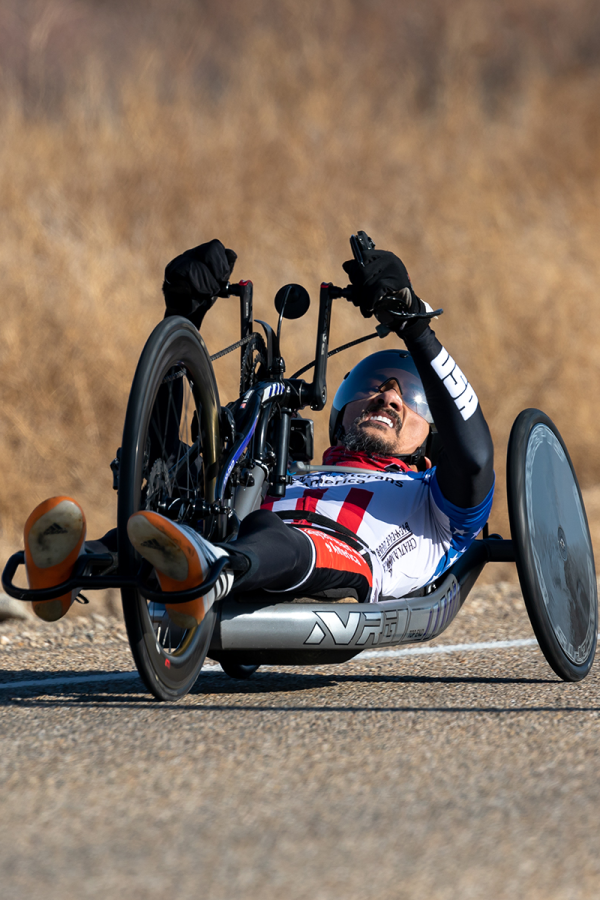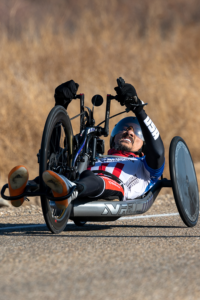 Physical Challenge: Quadriplegia
Sports: Paracycling
Hometown: Boise, ID
Will Groulx served in the United States Navy from 1995-2001 before a motorcycle accident left him paralyzed from the chest down. Seven months after the accident, Groulx discovered wheelchair rugby and was immediately interested. His Paralympic career began with wheelchair rugby, making three U.S. Paralympic Teams (2004, 2008, 2012) before switching to handcycling. As a paracyclist, Will won gold and two silver medals at the Rio Games in 2016.
Prior to his injury, he served as a nuclear-trained electrician's mate and diver on a fast-track submarine. He was nominated for an ESPY in the Best Male Athlete with a Disability category in 2009 and named the U.S. Quad Rugby Association Athlete of the Year in 2010.
In the Media: