Adaptive Equipment for Basketball
Adaptive Equipment for Basketball
The range of adaptive equipment for basketball includes various types of sport wheelchairs & other accessories. Scroll below to learn more…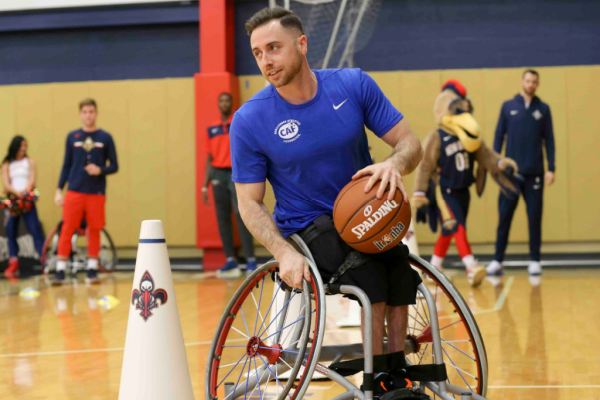 WHEELCHAIRS
There are a variety of options available for wheelchair basketball. Different types of wheelchairs may include sports chairs that are intended to be used across multiple sports or ones specifically designed for basketball. See below just a few examples and photos of the many available wheelchairs for basketball.
Multi-Sport Wheelchair
This multi-sport wheelchair is designed for use across multiple sports. This chair has many options for adjustments, such as center of gravity, seat height, foot rest, removable front bumper, and velcro upholstery. This chair also has two anti-tip caster wheels in the rear to prevent tipping.
Information and photo pulled from Eagle Sports. Multi-Sport Wheelchair.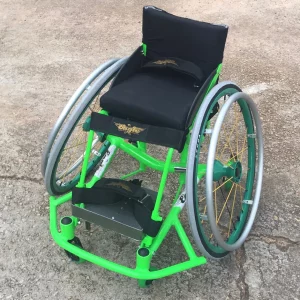 Basketball Wheelchair
Basketball wheelchairs have a front bumper to prevent locking with other wheelchairs, cambered (angled) wheels for increased stability and quick turns, and an additional caster wheel in the rear for increased stability during play. Similar to many sport wheelchairs, the chair shown in this image is customizable and crafted with lightweight materials. This chair is designed for basketball, although may be used with other sports such as softball, rugby, lacrosse, and more.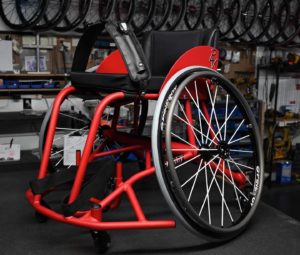 ACCESSORIES
Accessories are available to promote participation of individuals in wheelchair basketball! See below to learn more…
Wheelchair Hand Rim Cover
Wheelchair hand rim covers are intended to help individuals have better grip, which increases control while pushing, turning, and stopping the wheelchair. Hand rim covers are simply applied over the hand rims and are ready for use.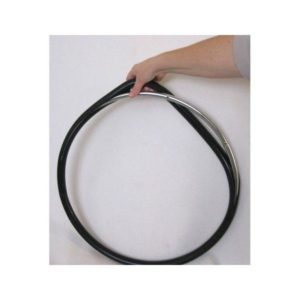 Straps
Many types of straps are available to use for increased stability, safety, and injury prevention while playing wheelchair basketball. These straps are generally positioned around the waist, thighs, calves, and feet. Other straps are also available that are intended to provide additional support and stability to the chest region. The strap shown in this image is designed to provide stability to the waist and uses a ratchet strap mechanism to secure itself in place.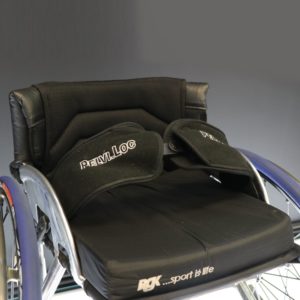 Cushions
A variety of cushions are available with a purpose to reduce skin pressure and protect the skin. The cushion shown in this image is ventilated and highly breathable to help the skin remain cool and dry.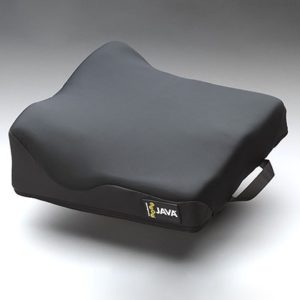 This resource is intended to be used for informational purposes only. The information contained does not reflect an endorsement of these products or companies by CAF.