Premier Grant Partner: Box Wheelchairs
Background

Mike Box is the mind behind the magic at Box Wheelchairs. Mike began building wheelchairs after his brother was involved in a motorcycle accident at the age of 17. When Mike's brother couldn't get cooperation from the manufacturer of his tennis wheelchair regarding adjustments, they decided to do it themselves. Mike left the aerospace industry in 1992 to start his own wheelchair manufacturing company.
Mike designed and built the chairs until 2010, when the company was sold. Mike's heart was in the well-being and livelihood of the customer and not the industry""so he took his tools and started building from his own garage. Box Wheelchairs was born.
Pushing the Envelope and the Birth WCMX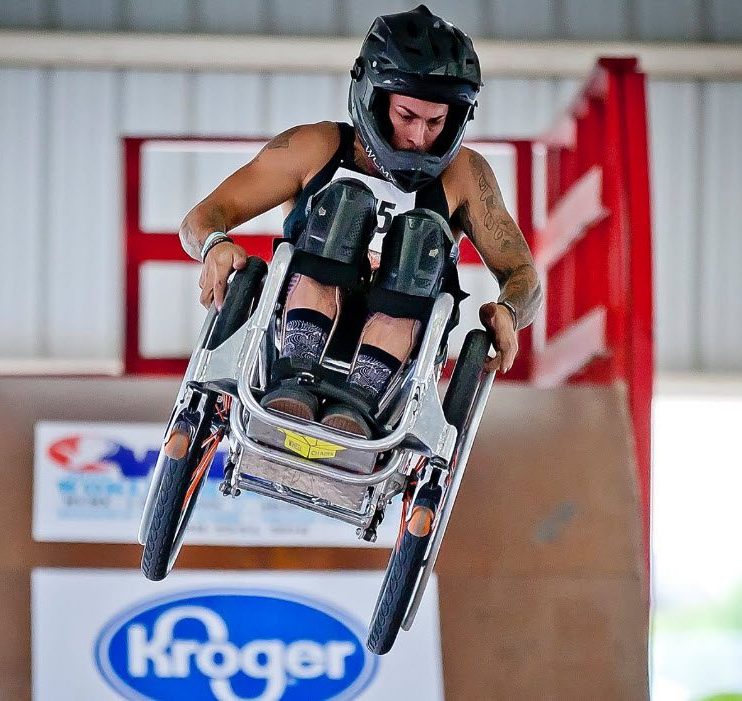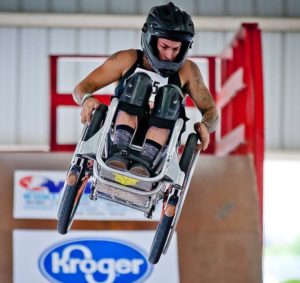 Troy McGuirk, Paralympic quad rugby player, coach, and close friend of Mike's mentioned his interest in having a custom chair that could handle an urban skatepark. Mike immediately assured Troy he was crazy and that it would never happen. 25 years later, WCMX is now one of the fastest growing wheelchair sports complete with its own World Championships and international following.
Nothing in the wheelchair industry has enabled kids to be kids like Box Wheelchairs has. With a focus on empowerment, and identity, Box created chairs that would become tools of empowerment. With the outspoken color schemes, custom and minimalistic design, it's easy for even bystanders to recognize the confidence that comes from a well-designed wheelchair.
Philosophy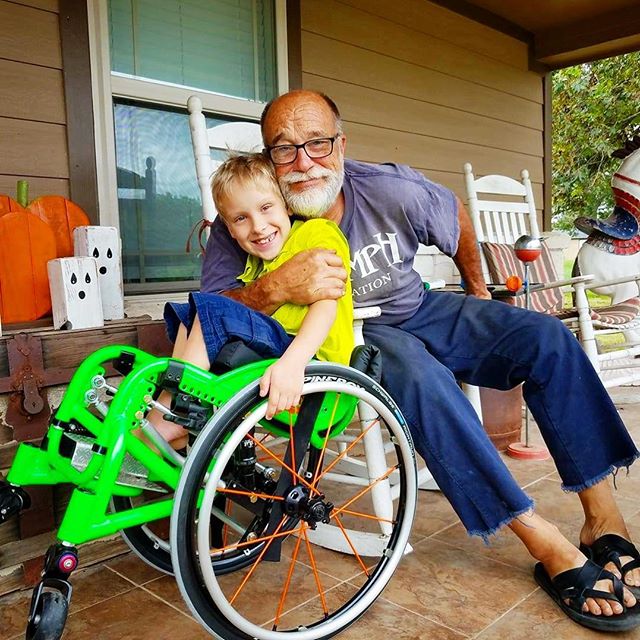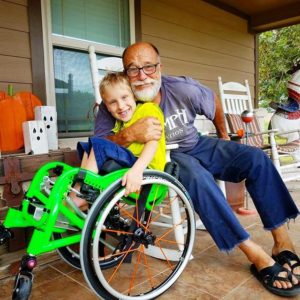 Mike's philosophy revolves around helping others. Box Wheelchairs feels the best way to do this is to build each and every custom frame from scratch. Fitted with only the best parts and components on the market today, the Box team puts their heart and soul into each chair. An order is only started once the customer's concerns and challenges are fleshed out and the team has had the opportunity to listen and brainstorm the best solution.
Box Wheelchairs sets itself apart in that no two chairs are identical. Each has its own custom flair to best represent the owner!
Team Box Testimonials
"WCMX has been a great outlet in my life, it brings a lot of joy to me and I feel like WCMX is a great way for kids and adults to see their wheelchair as more of a gift!"
-Aaron Fotheringham, Team Box. Nitro Circus. WCMX athlete
"My interest in WCMX came from seeing a video of Aaron Fotheringham doing a backflip on his wheelchair. I was in the hospital at the time and thought that was the coolest thing ever. So once I healed up, I began to practice. And now it's a part of my life that I can't live without. I love it! WCMX has taken me places I've never even thought I'd go." -Jerry Diaz, Team Box, WCMX Athlete
Contact Information
Box Wheelchairs
918 Pecan Valley Drive, Wharton, TX 77488
Phone: (888) 851-3785 | Fax: (979)488-2900
[email protected]
www.BoxWheelchairs.com