CAF Supported Paralympians Set for PyeongChang 2018
2018 Paralympic Winter Games & Coverage
Starting on March 9th, nearly 670 athletes from 80 countries will be competing in the 2018 Paralympic Winter Games in PyeongChang; a 24 percent increase from the Sochi Paralympic games. Athletes will be competing for medals in six sports including alpine skiing, Nordic skiing, sled hockey, snowboarding, wheelchair curling and biathlon.
NBC Olympics will be showcasing unprecedented coverage of the games, presenting over 250 hours of coverage across NBC, NBCSN, Olympic Channel: Home of Team USA, NBCSports.com, and the NBC Sports app.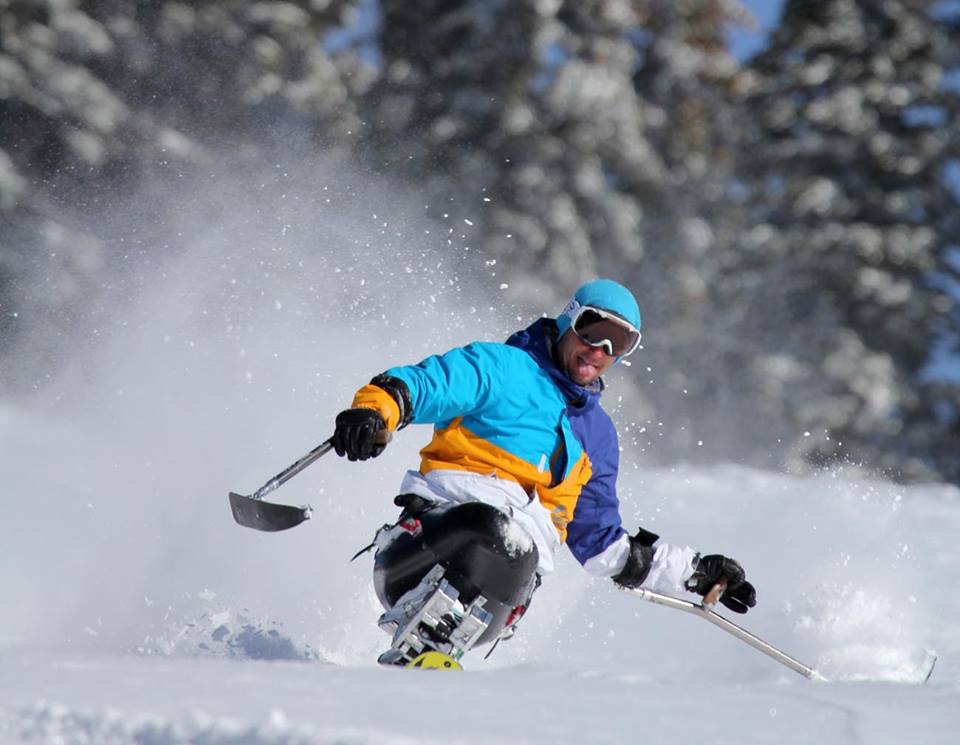 CAF's Impact on the Paralympic Movement
CAF has supported 36 out of 70 Team USA athletes attending the 2018 Paralympic Winter Games. Many of these athletes, including snowboarding legends Amy Purdy and Evan Strong, have been supported throughout their careers. From competition expenses, to coaching and adaptive sports equipment, CAF has raised the bar and helped these athletes make it to the world's biggest athletic stage.
And an even greater impact is the next generation of challenged athletes who will be watching closely, on the heels of the heroes competing this March.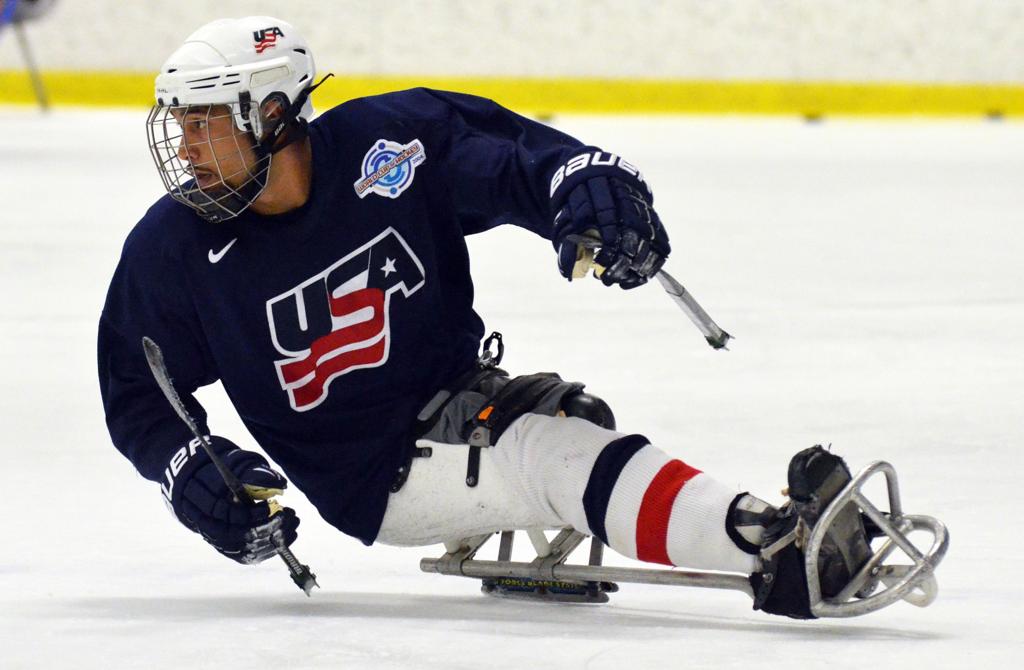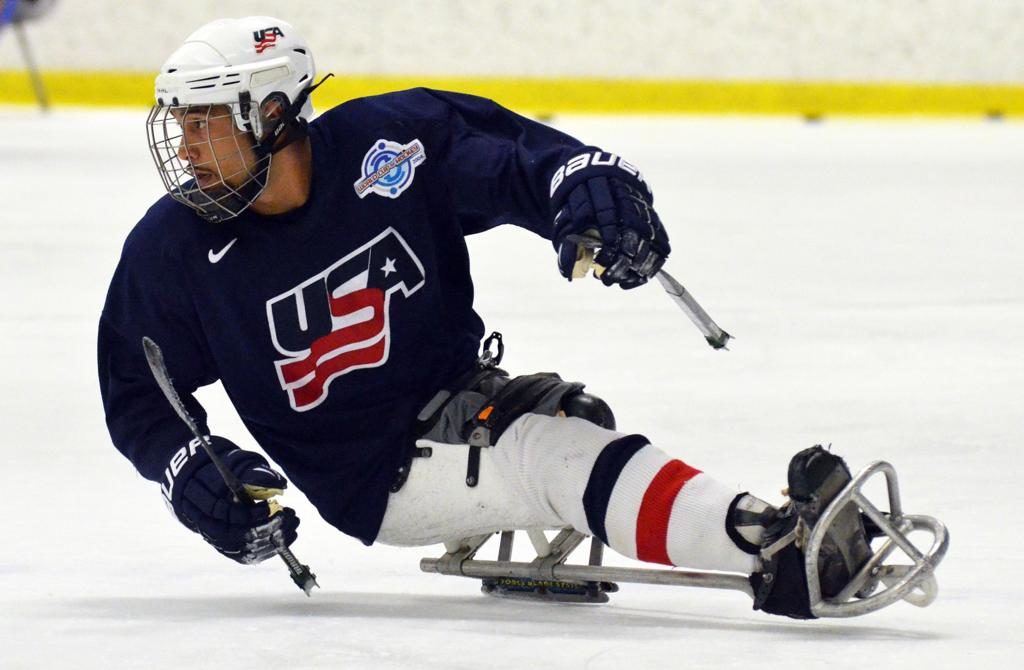 CAF Athletes to Watch
Amy Purdy
Snowboarding
Bio: Amy Purdy is an actress, model, and athlete. Amy is a bronze medalist from the 2014 Winter Paralympic Games in snowboard racing, co-founder of Adaptive Action Sports, and a professional speaker and author. Amy also competed on Dancing with the Stars, finishing as a runner-up. She is a bilateral, below knee amputee
CAF Grants:
2005 | Cycling equipment expenses
2008 "" 2013 | Snowboarding training/coaching expenses
Danelle Umstead and Guide Rob Umstead
Sport:
Alpine Skiing
Bio:
CAF Grants:
2007 "" 2010 | Alpine Ski
2014 | Alpine Ski
Evan Strong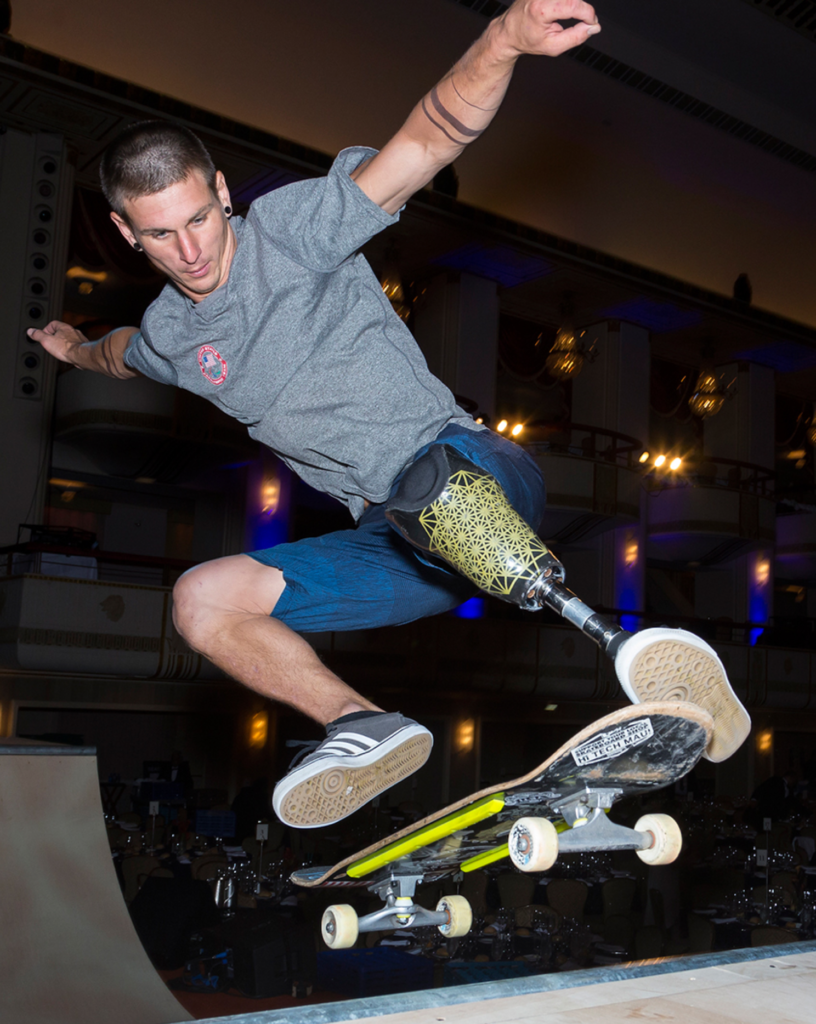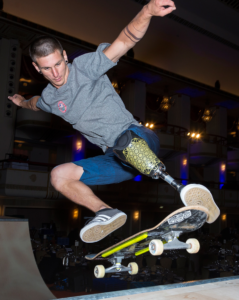 Sport:
Snowboarding
Bio: Evan Strong has been competing as a snowboard racer since 2008. He has won ten WFS and IPC World Cup races, was the 2012 World Champion, and won a gold medal at the 2014 Winter Paralympic Games. Evan also competes in downhill mountain bike, skateboarding, and surfing. Evan is a below knee amputee.
CAF Grants:
2005 | Össur Running Leg
2007-2016 | Travel, coaching and equipment grants for biking, surfing and snowboarding
2017 | Alpine Ski Coaching fees
Oksana Masters
Sport:
Nordic Skiing
Bio: Oksana was born in Ukraine with both of her legs damaged in-utero by radiation from the Chernobyl nuclear reactor incident. She was adopted at the age of seven, after living in three orphanages, and had both legs amputated, providing the freedom needed to begin an active lifestyle. Oksana began rowing when she was 13 and after bringing home a bronze medal from the London Paralympic games, took up skiing and cycling in which she has continued to excel. She was nominated for an ESPY in 2015 and 2016 and is proving to the world that anything is possible.
CAF Grants:
2010 | Sculling Boat
Rico Roman
Sled Hockey
Bio: Rico is a retired Army Staff Sergeant who lost his left leg from an IED blast while serving his third tour in Iraq. He joined his first major league hockey team soon after and hasn't stopped playing since. Not only has hockey transformed his life, but within a year after his amputation, Rico completed two marathons on his handcycle and rode 150 miles for a charity event.
CAF Grants:
2008 | Hockey sled and gear
Stephen Emt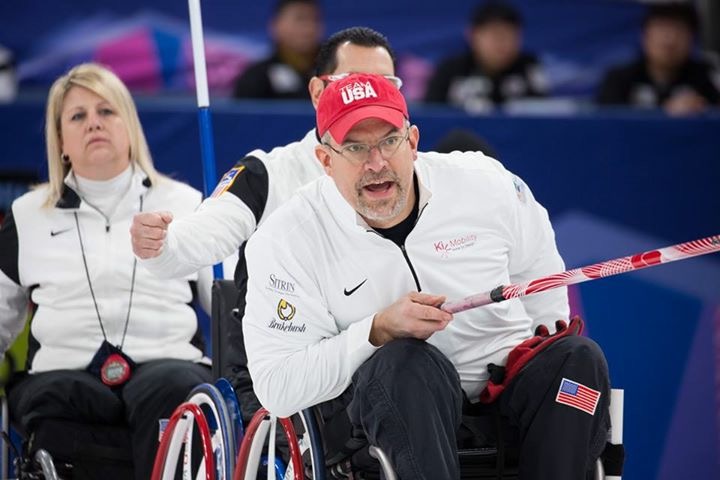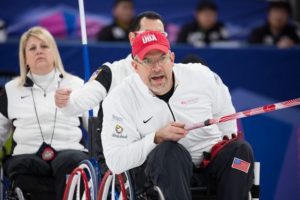 Sport:
Curling
Bio: Steve was paralyzed in a car accident, amidst a promising career on the Uconn basketball team. He went on to become a teacher at a local middle school, feeling compelled to make an impact in the lives of young adults. Sports grew to be a large part of his influence as a teacher, and in his own life, when he was recruited by the Paralympic curling coach. He is now "vice-skip" of the Team USA curling team, ready to represent his country in South Korea.
CAF Grants:
2015 | Top End Excelerator
2017 | WC curling event and camp expenses
CAF Supported Paralympians By Sport
CURLING
Kirk Black
CAF Grants:

2017 | WC curling event and camp expenses
Stephen Emt
CAF Grants:
2015 | Top End Excelerator
2017 | WC curling event and camp expenses
Justin Marshall
CAF Grants:
2016 | Curling Competition Expenses
SLED HOCKEY
Travis Dodson
CAF Grants:

2010 | Racing chair
Rico Roman
CAF Grants:
2008 | Hockey sled and gear
Jen Lee
CAF Grants:
2010 | Hockey gear
2015 | Mono Ski Competition Expenses
Nikko Landeros
CAF Grants:
2015 | WCBB WC
Kevin McKee
CAF Grants:

SNOWBOARDING
Evan StrongCAF Grants:

2005 | Össur Running Leg
2007-2016 | Travel, coaching and equipment grants for biking, surfing and snowboarding
2017 | Alpine Ski Coaching fees
Amy Purdy
CAF Grants:
2005 | Cycling equipment expenses
2008 "" 2013 | Snowboarding training/coaching expenses
Nicole Roundy
CAF Grants:
2008-2011 | Snowboarding
2013 | Snowboarding
Mike Shea
CAF Grants:
2013 | Snowboarding
Brenna Huckaby
CAF Grants:
2015 "" 2016 | Snowboarding
Keith Gabel
CAF Grants:
2013 | Snowboarding Competition Expenses
*final roster of athletes TBD
ALPINE SKIING
Danelle Umstead and guide Rob Umstead
CAF Grants:

2007 "" 2010 | Alpine Ski
2014 | Alpine Ski
Tyler Carter
CAF Grants:
2009 "" 2017 | Alpine Ski
Katrina Schaber
CAF Grants:
2012 "" 2017 | Alpine Ski
*final roster of athletes TBD
NORDIC SKIING
Oksana Masters
CAF Grants:

2010 | Sculling Boat
Sean Halstead
CAF Grants:
2010 | Air rifle and biathlon camp
Aaron Pike
CAF Grants:
2004, 11, 14 | Racing WC, Handcycle, Wheels
Andy Soul
CAF Grants
Operation Rebound
Kendall Gretsch
CAF Grants:
2014 | Triathlon Expense
Joy Rondeau
CAF Grants
2007, 15, 16 |Rugby WC, Nordic Skiing expenses