Celebration of Abilities Awards 2018
On the evening of October 19, CAF hosts its annual Celebration of Abilities Awards Dinner to recognize partners and challenged athletes from around the country for trailblazing and inspirational achievements. This year's honorees are:
Jim MacLaren Award
The Jim MacLaren Award is the highest annual honor given to the individual or individuals who have made the greatest contribution to the CAF mission in that year.
Bob Babbitt @Bob_Babbitt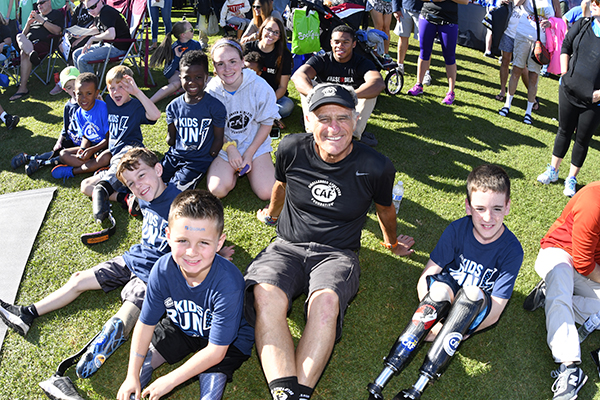 CAF Co-Founder Bob Babbitt did his first Ironman Triathlon in 1980, and after a series of incredible accomplishments, found his way into both the Ironman Hall of Fame and the USA Triathlon Hall of Fame. He also co-founded Competitor Magazine and created Competitor Radio and the Muddy Buddy Ride and Run Series. As a CAF spokesperson, media personality, athlete advocate, and event emcee, Bob embodies the true spirit of the CAF community.
Most Inspirational
An athlete who never ceases to inspire those around them through strength, athleticism, ability and true dedication to the CAF mission.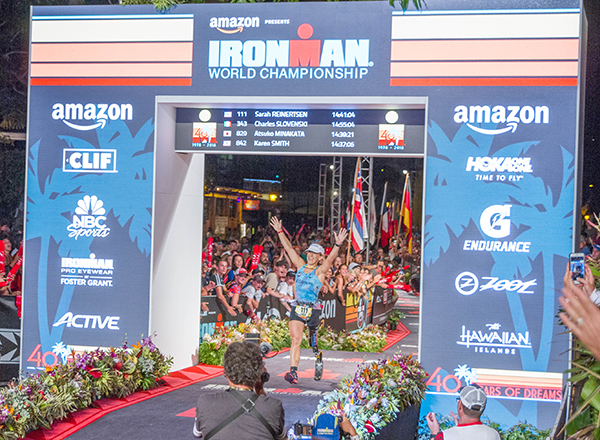 Sarah Reinertsen @alwaystri
A former Paralympic Track Athlete and first amputee woman to complete IRONMAN Kona in 2005, Sarah Reinertsen has served as motivation for countless athletes by demonstrating what she could accomplish as an above-knee amputee. In January 2018, she completed the World Marathon Challenge, finishing 7 half-marathons in 7 days on 7 continents. And in October 2018, she completed the IRONMAN World Championship triathlon in 14:41:05. Sarah has been a CAF athlete and spokesperson for over 20 years and recently committed to raising $40,000 for the next generation of CAF athletes.
Exceptional Athletic Performance
An athlete who, through perseverance and exceptional athletic conditioning, has achieved extraordinary levels of success in sport.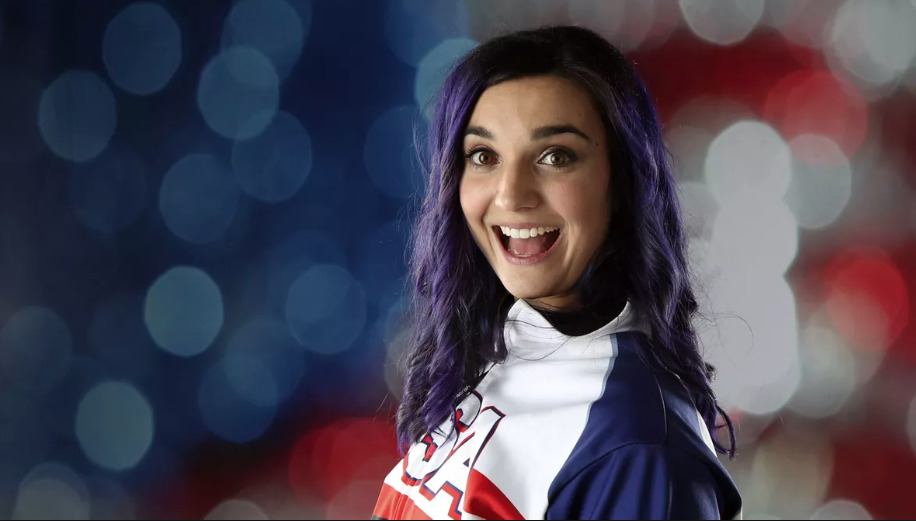 Brenna Huckaby @bren_hucks
Brenna Huckaby contracted Osteosarcoma at 14, resulting in an above-knee amputation. A former gymnast, Brenna turned her eye to snowboarding and after showing considerable talent, moved from Louisiana to Utah to train. Brenna competed at the 2018 Winter Paralympics, winning gold medals in both the snowboard cross and banked slalom. She is also the first amputee to be featured in Sports Illustrated's swimsuit edition.
Sam Day Rising Star
A young athlete who has demonstrated commitment, dedication and focus to meet an athletic goal.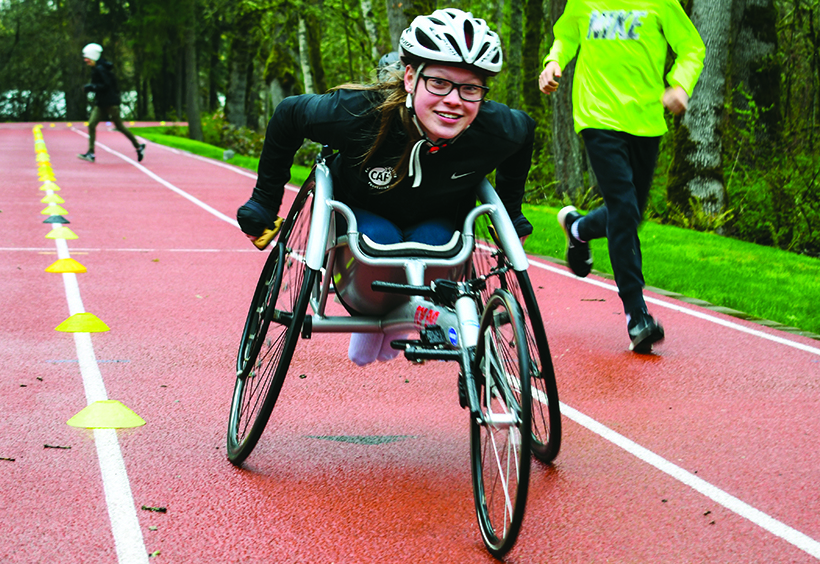 Kayla Bolnick @kaylabolnick
17-year-old Kayla from Wilsonville, Oregon discovered adaptive sport at the age of three and has since thrown herself into all her pursuits with the same passion she had from day one. Besides her love of track, swimming, and cross country, Kayla also has a deep respect for academics and can be found working with teachers in her available time to be the best she can be. Kayla believes her all-out attitude both physically and mentally makes her the best version of herself. This past summer, Kayla attended the Junior Seau Foundation Adaptive Surf Camp and CAF's first women's wheelchair paratriathlon camp and has subsequently competed in her first triathlon.
Landis Sims @superlegs2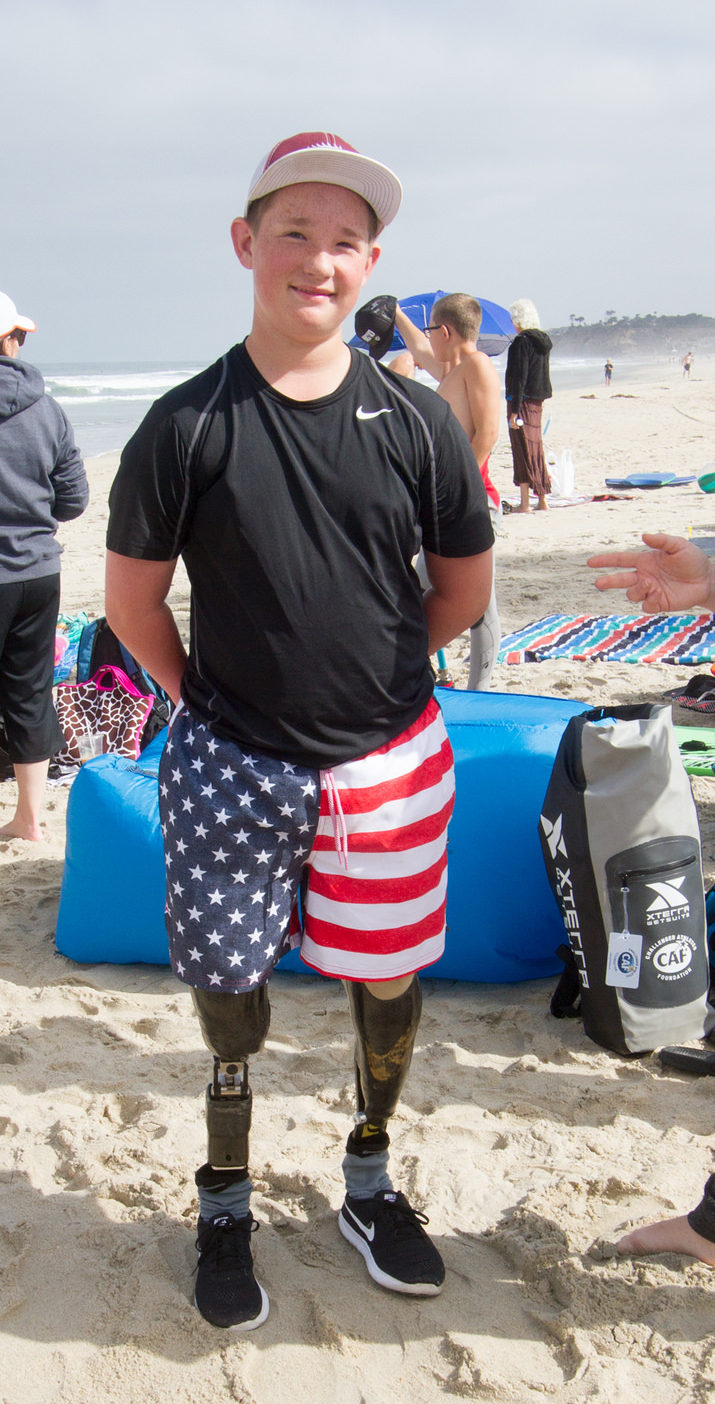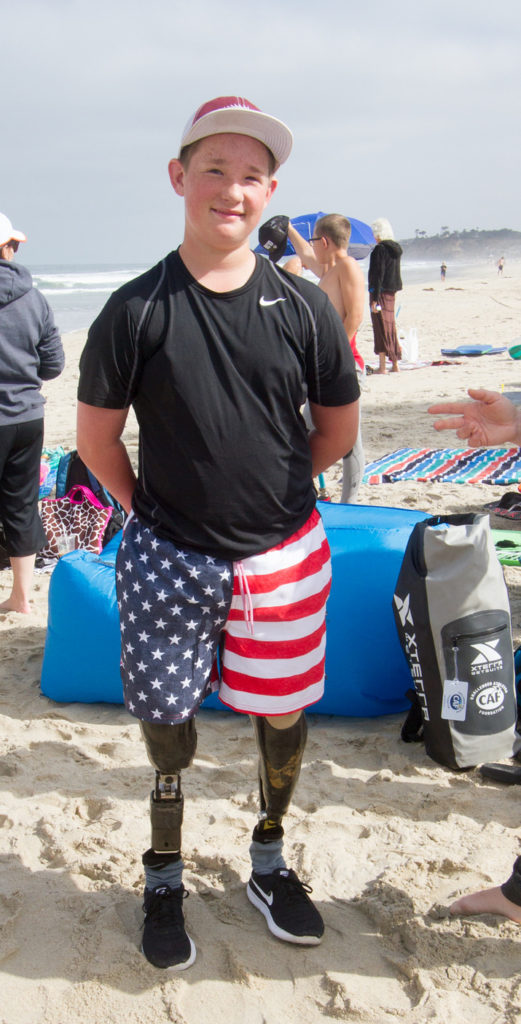 Landis Sims is a seventh grader, multi-sport athlete from Indiana, and life-long New York Yankees fan. Born with a congenital limb deficiency in all 4 limbs, Landis has been playing baseball and basketball since he was four years old and most recently learned to surf – leading to a fist place finish in the Youth Adaptive Surf series at the Switchfoot Bro-Am. He has also had the opportunity to throw out the first pitch at a Yankees game and announce the Yankees first pick at the 2017 Draft at MLB Network. Through a CAF grant, Landis got to attend the Endeavor Games and attend CAF's Junior Seau Foundation Adaptive Surf Camp.
Partner of the Year
A partner who has made a significant contribution to CAF in the past year and whose values best reflect the values and mission of CAF.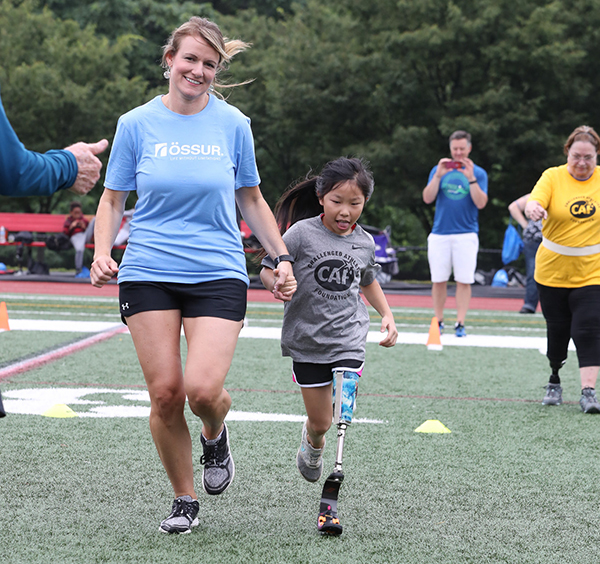 Össur @OssurCorp
Össur has supported CAF and our amputee athletes for more than two decades. Over that time period, they have worked with CAF to provide more than 1,000 grants for high-tech prosthetic running feet and equipment that is rarely covered by insurance. Every year, Össur and CAF also partner to host leg amputee running and mobility clinics across the nation. The specialized instruction allows grantees to get the most out of their equipment and to truly live a life without limitations.