The Road to Leadville: Dig Deep, then Dig Deeper
Every year before the Leadville Trail 100 MTB race, event founder Ken Chlouber ensures that all riders and supporters understand their inner strength during his infamous motivational speeches.
"It's going to hurt. You have to find a reason – a source of power to go on. Inside each of us is a well of strength, grit and determination. You are better than you think you are. You can do more than you think you can." "" Ken Chlouber,Founder of the Leadville Trail 100 MTB
CAF athletes and supporters continually take on new challenges that epitomize this sentiment. This summer in Leadville, Colorado, Team CAF athletes Andre Szucs and "One-arm" Willie Stewart are breaking down perceptions about what's possible for people with challenges. When you're grinding up thousands of feet of elevation, there is no such thing as "disability".
Setting the Stage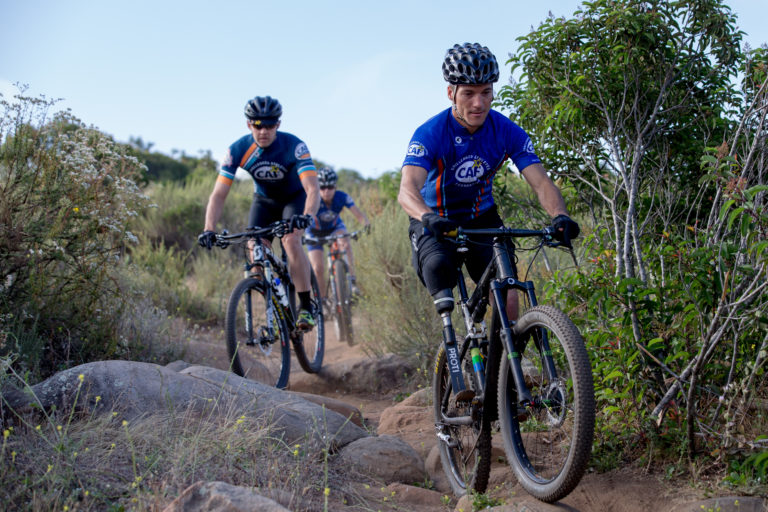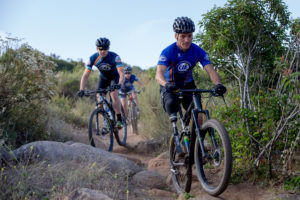 Set in the extreme terrain of the Colorado Rockies, the Leadville Race series was created for only the most determined athletes. A series of races where lactic acid, steep trails and fresh air all share one thing in common: they go on for miles.
With massive displays of heart and determination, alongside select other brave souls, Andre and Willie are setting out for personal Leadville firsts.
Andre will battle steep hills and extreme elevation to earn the revered belt buckle of the Leadville Trail 100 MTB for the first time.
Willie is back for his 8th Leadville Trail 100 MTB buckle, but this time alongside a series of four other grueling Leadville events to earn him the renowned title of "Leadman" – 282.4 miles of trail running and mountain biking.
If you'd like to honor Andre and Willie's journey, donate to support them today.
Overcoming Challenges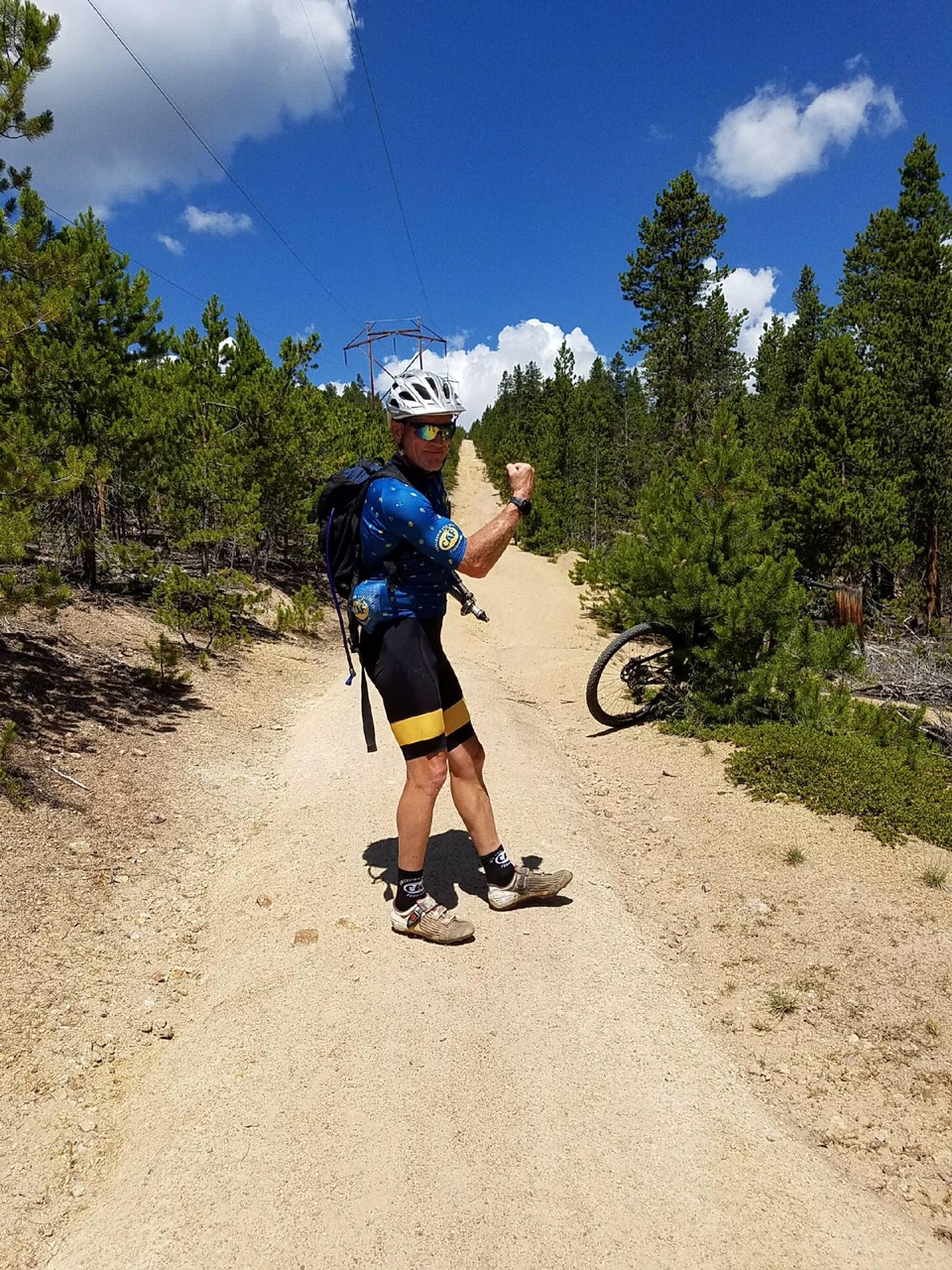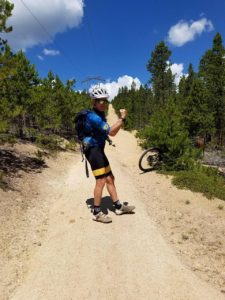 Willie lost his arm above the elbow in a construction accident and has since become a veteran in the endurance sports world; winning the Catalina Marathon overall, completing the IRONMAN and Xterra World championships, and winning a Paralympic medal in cross country skiing. Willie is also a 15-time Escape from Alcatraz Triathlon finisher and current course record holder, two-time finisher of the grueling HURT 100-mile run in Honolulu, Hawaii, and has kayaked the Grand Canyon with one arm.
Don't be fooled by his cheeky grin and sarcastic remarks, he's never been the last one up a hill.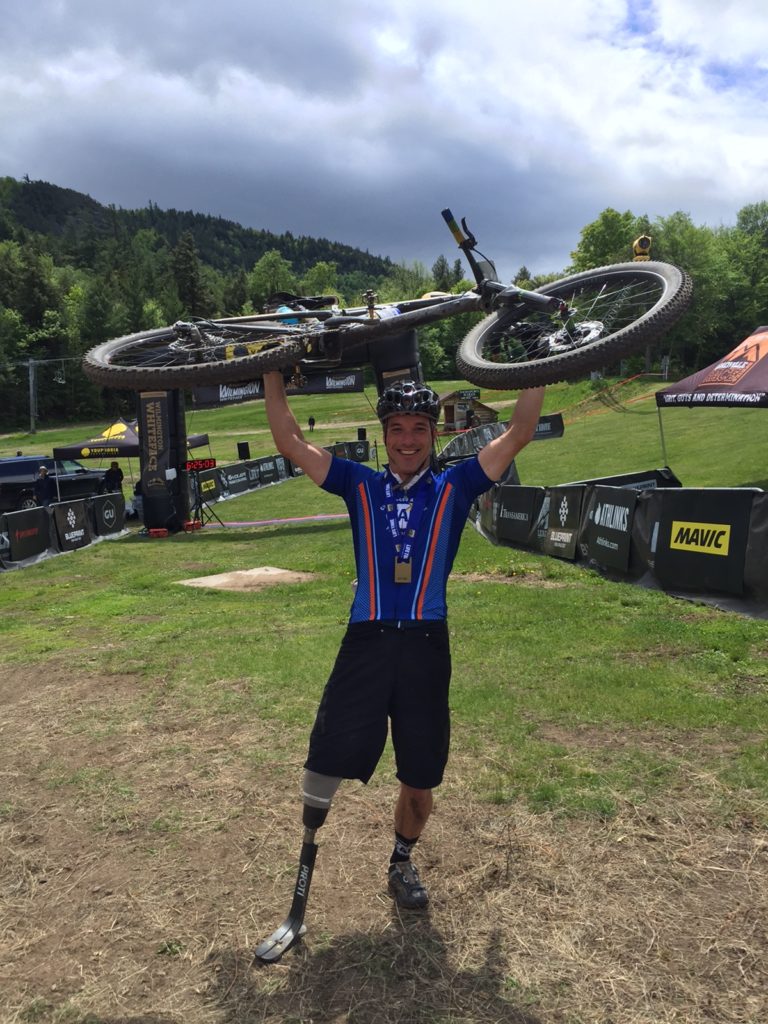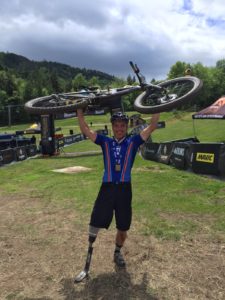 Andre was born missing his leg below-the-knee and has dedicated much of his personal and professional time to improving the quality of life for amputees. He is no amateur to extreme sports after completing the IRONMAN World Championships in Kona and the Xterra World Championships.
Andre's "surfer" mentality and demeanor keeps him level headed throughout the grueling ups and downs of this mountain biking journey.
Races Under Their Belt
Over the summer, Willie and Andre have trained and competed in various biking and running events in the Leadville series. They were both amongst the strongest riders who completed the Silver Rush 50 MTB to qualify them for the Leadville Trail 100 MTB on August 12th.
Andre's Checklist:

Willie's Checklist:
Done! Leadville Marathon: 5:29
Done! Silver Rush 50 MTB
Leadville 100 MTB
Leadville 10K
Leadville Trail 100 Run
What Motivates Them
"I think it's important for people to see that we're all in the boat together. We're all hidden with a disability, we all struggle every single day. We never know what we have, until we put ourselves out there." – Willie
"One of the wonders of the world for mountain bikers is the Leadville 100 MTB. It has been on my bucket list for a while and I am gratefulto join the team with the Challenged Athletes Foundation (CAF). I have been training harder and smarter than ever before – learning to better manage technical trails, exploring new places and altitudes, and sharing my experience with so many others to help raise awareness and money for CAF." – Andre
"To race for others makes it easier to race longer, farther, and harder." "" Willie
Watch Andre & Willie complete Silver Rush 50 MTB
#TeamCAF At Leadville
The athletic duo, Willie & Andre, are part of a larger group of fundraisers (listed below) from all over the country riding in the Leadville Trail 100 MTB in support of CAF.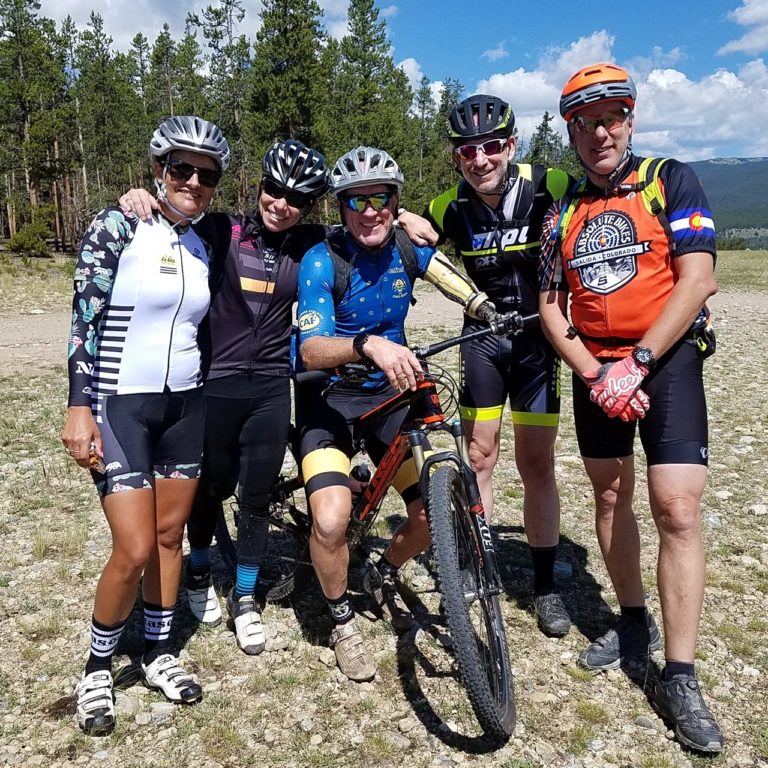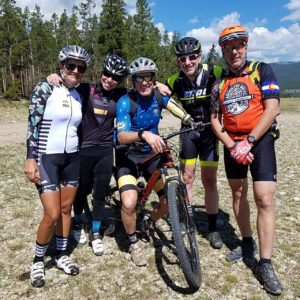 Bob Bingham "" Del Mar, CA
Linda Vigil "" Carlsbad, CA
Gregg Edelstein "" Newtown, MA
Erez Falkenstein "" Boulder, CO
Brian Hughes "" South East, MA
Mark Sortino "" Boise, ID
Rick McQuet "" Boise, ID
Todd Hopgood "" Telluride, CO
Paul Fejtek "" Newport Beach, CA
Tim Snow "" South East, MA
Jim Penseyres "" Fallbrook, CA
Mark Drogalis "" Cherry Hill, NJ
Rodney Boyd "" Laguna Beach, CA
To accept this challenge with #TeamCAF means not only personal accomplishment, but raising funds for other challenged athletes to stand at the base of their own mountains with hope and possibility.
Co-chair of the Leadville 100 MTB (along with Willie), and top female mountain biker, Linda Vigil, led the team at a Re-Con camp this past weekend to preview the route, test out nutrition plans, and see how their bodies adapted to the altitude. Over the last 20 years, Linda has been involved with CAF as an avid supporter, fundraiser, donor, participant and board member.
It Takes a Village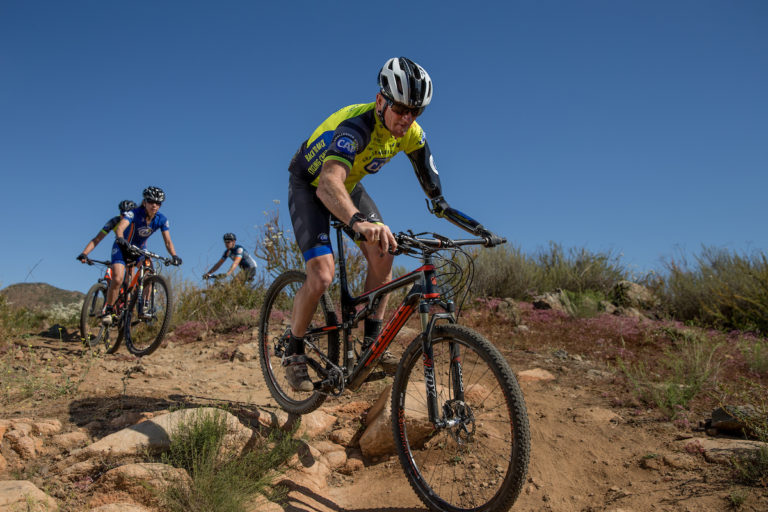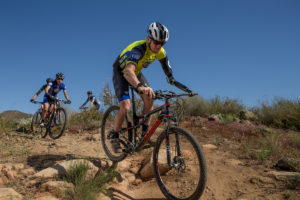 Sharing a similar heart to that of CAF, the Leadville race series finds success in the community they have built around their events. This journey to Leadville is in part possible because of many individuals and organizations, including GU Energy for nutrition, Lifetime Fitness, Blueprint for Athletes, and Strava for ride and performance tracking.
Follow along to witness strength, guts and determination during CAF's epic summer of '17 in Leadville.
If you'd like to honor Andre and Willie's journey, donate to support them today.