HEADLOCKS WITH ZION CLARK AND DREW BREES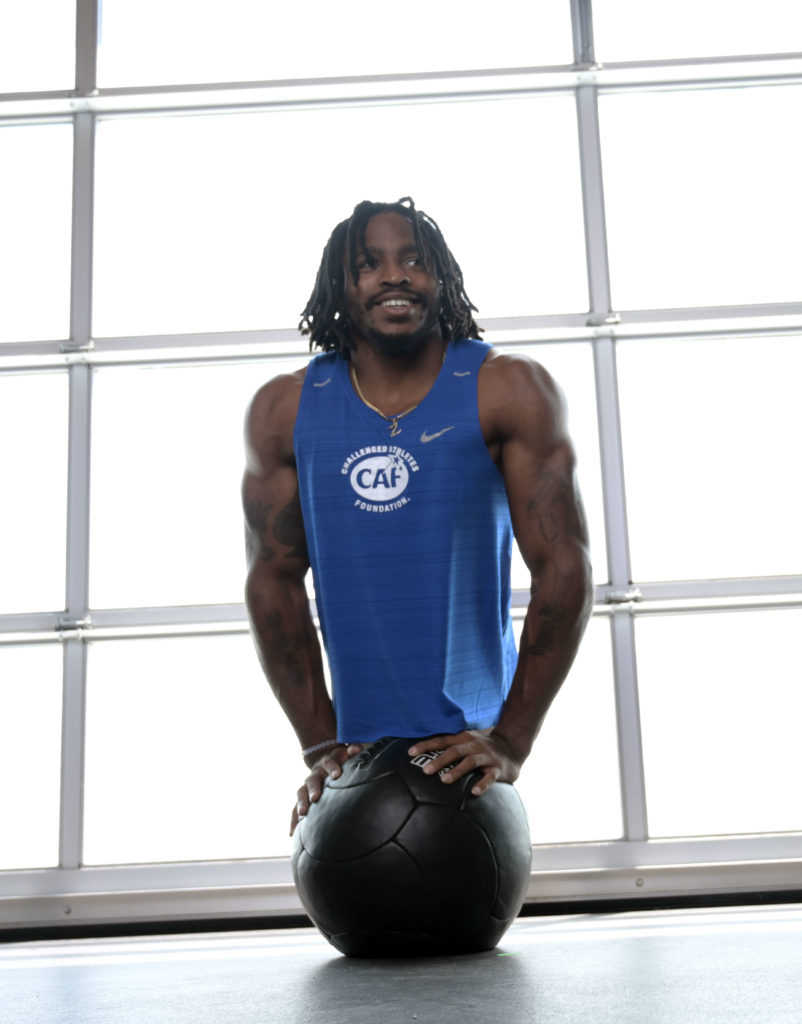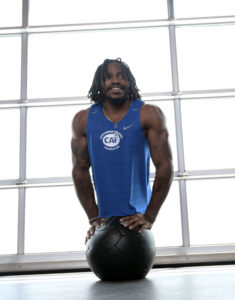 When Drew Brees arrived at CAF headquarters, he had no idea that minutes later he'd be in a headlock with a Guinness Book Record Holder. CAF athlete Zion Clark was born without legs but that hasn't stopped him from being a winning athlete. Like Drew, he trains hard, sets records and celebrates the big wins.
Zion arrived on his skateboard at the CAF offices. He rolled right back into the gym and made himself at home as he climbed on the equipment and began lifting weights. He was visiting CAF to meet Drew Brees and couldn't wait to swap athletic stories with the legendary quarterback. "He's a great football player with experience and life lessons – he's giving back to people and organizations and that makes him a great person," said Zion.
A successful wrestler and a Guinness World Record holder for walking on his hands, Zion has big plans in wrestling and Track and Field in the 2024 Paris Games.  He was born with a condition called Caudal Regression Syndrome (born with no legs).  His birth mother was not able to care for him so Zion was immediately thrust into the foster care system. Being physically different from others didn't help, but Zion used a positive mindset, gracious demeanor, and diligent study habits to make friends and excel academically. He was introduced to the sport of wrestling and met Coach Gil Donahue who recognized his passion for the sport and relentless work ethic.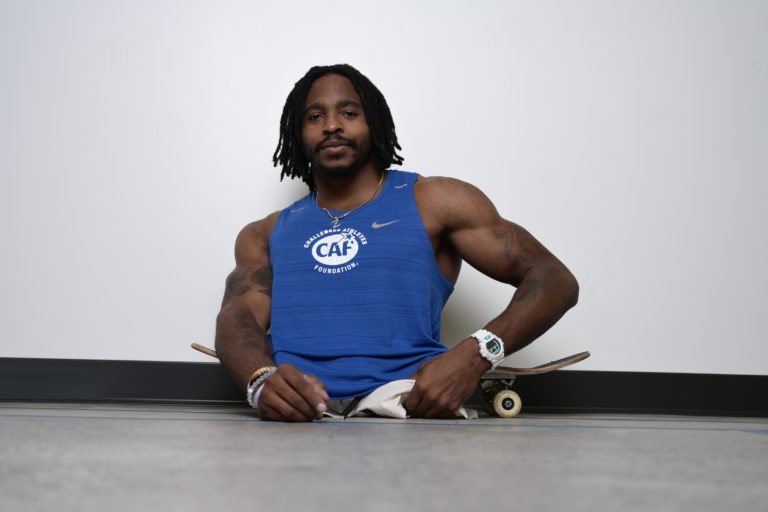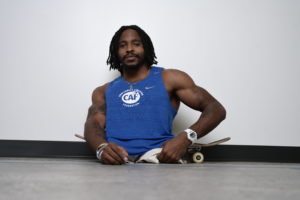 Zion improved his wrestling technique and hit the weight room. Due to his tremendous upper body strength and athleticism, Zion frequents power lifting (bench press), wheelchair bodybuilding, boxing, wrestling and the circus arts.  In addition to his brutal training/practice regimen, he also stays busy as a motivational speaker.
Zion is working toward the Paris 2024 Olympic Games, where he hopes to become the first American to make both the Olympic and the Paralympic teams in two separate sports —wrestling and wheel-chair racing.