Lance Weir: A Team Journey
"I was angry, bitter and felt like I was dead, but somehow I was living. I'm from a small, rural town, so when I left the hospital and went home, there were no resources or opportunities. There was no light at the end of the tunnel at the time."
Permanent paralysis was the price Lance paid to retrieve a baseball cap gone astray during a canoeing trip with friends. He was 21 years old "" a former football star and Marine Corps Reservist with college in the works. Without the opportunities to live an active life as a new quadriplegic, the small-town Arkansas native fell into severe depression, struggling with addiction and thoughts of suicide for years to come.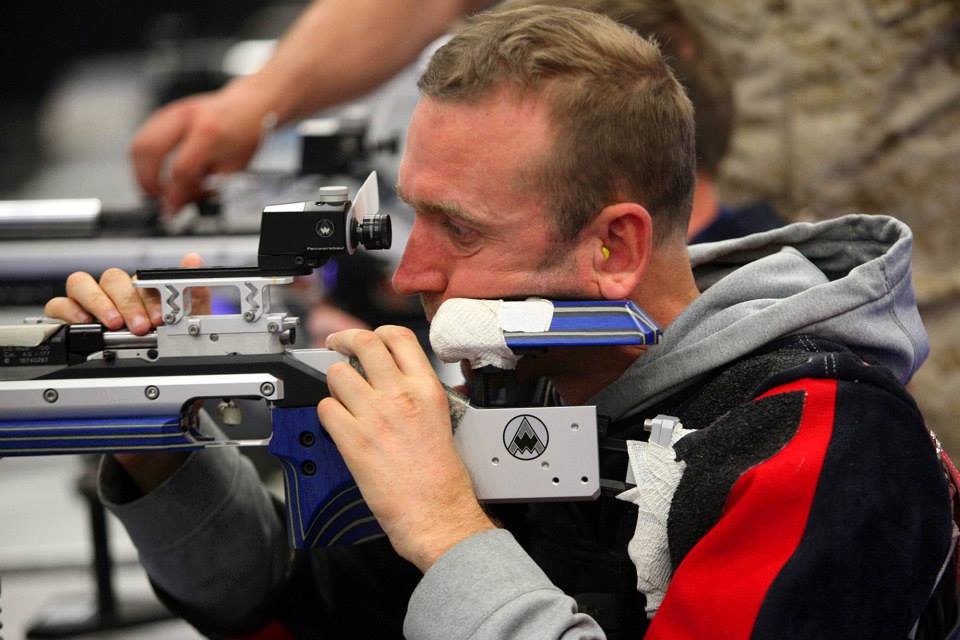 15 long years later, Lance's life started its turnaround when he was matched with a service dog, Satine, and moved to California. While at a service dog graduation in 2008, Lance met Nico. Marine Major Nico Marcolongo had 14 years of service as an officer heavily involved in the war in Iraq and was well-familiar with the mental impacts of physical trauma. Since his military retirement, Nico dedicated himself to the wellbeing and advocacy of veterans suffering permanent damage for their courage as Program Manager at the Challenged Athletes Foundation (CAF).
And so it was that both men found themselves at the Marine Corps Games, one with the resources to help adaptive athletes succeed, the other desperate to reach a higher potential. Lance made a choice. Finally, he retired from an absent lifestyle and even without the use of his own two legs, took the first step toward freedom.
Lance started with Air Rifle Shooting and earned a tenure on the National Team, then in 2011, he attended CAF's Million Dollar Challenge as a spectator. Lance decided he would return to the 620-mile ride down the California coast "" next year as a cyclist.
As a high-level quadriplegic, the nature of such a long ride was peerless in the challenge presented. A group formed to assemble Lance's handcycle "" a tandem trike with an able-bodied captain in a modified recumbent seat. Along with the proper equipment was a roster of men who insisted on being with Lance for the ride "" not just as supporters, but as a team. These men "" known together as Team Chase "" rode alongside Lance, offering encouragement and using a back roll bar to push him up hills unsuitable for the custom trike.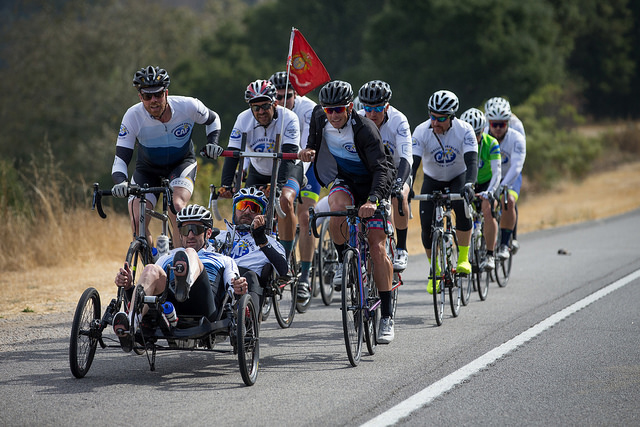 Lance's handcycle carried him through seven Million Dollar Challenges, with an extensive race resume and plenty of miles logged in between. Like all good bikes, cleats, or means to cross finish lines, it was time to retire his trike and look towards a new vehicle to continue Lance on his journey. While the first trike allowed him to achieve amazing new feats, it had not been durable enough to withstand daily rides. It was prone to frequent breakdowns, and the materials had gradually morphed and folded shape from the team's pushing. With a new season ahead and new challenges looming, the team drafted some additional help.
Jose Doval, John Page, Bill Holland, Mike Lopez, Jared Willie, Shannon Wimberly, Joe Bell, Lance Weir, and six UCSD engineering students worked tirelessly over the next year to have the new cycle ready for the 2018 Million Dollar Challenge. The UCSD students designed the prototype under Jose's direction, while Bill, Mike, and their crews helped with the fabrication and assembly details to give Lance's dreams solid footing.
The following year was not met without challenges. For one, the team knew that steel and aluminum would not fit within the trike's constraints "" steel was too heavy, and aluminum required heat-treatment in a much-too-colossal oven. The eventual solution was titanium and carbon, though the trike's complexity still made the analysis software fail many times. Once simplified, Bill and his crew worked on the titanium, while Mike was essential in the carbon craftsmanship. Titanium has less weight to it and carbon maintains the trike's structure. "The quality of Bill's and Mike's fabrication process is impeccable," says team member Jose. "The welds are the best I've ever seen."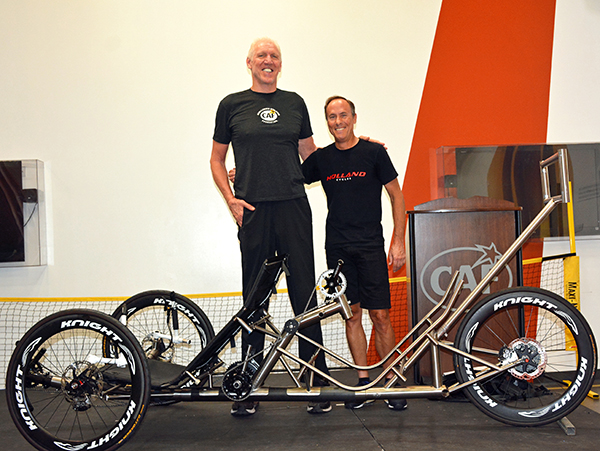 One year and over $100,000 worth of donated labor and resources later, the handcycle was unveiled on September 9, 2018 at CAF's headquarters in San Diego. Lance's original trike was built to give him means to an end; the new handcycle was built to complement his abilities and provide a physical manifestation of his grit. With a shorter body and lighter weight, the new trike is able to go longer distances with less assistance. It can withstand heavy loads, stresses, and vibrations (no more breakdowns) and is capable of reaching speeds of 60-70 miles per hour. Though crafted with stronger and lighter materials, the new trike maintains the concept of a back roll bar. Lance's team will continue with him on this new journey, giving him the extra push when needed.
NBA legend, CAF supporter, and self-professed best friend of Lance, Bill Walton, offered his thoughts: "We saw the best of humanity "" honor, sacrifice, discipline, team, passion, purpose. The Challenged Athletes Foundation."
Through Lance's willingness to take that first step, a team rallied together to help him cross thousands of miles. "The camaraderie, joy, and friendship changes everything. It brings in individuals with disabilities and makes them part of the team and society again," says Jose Doval.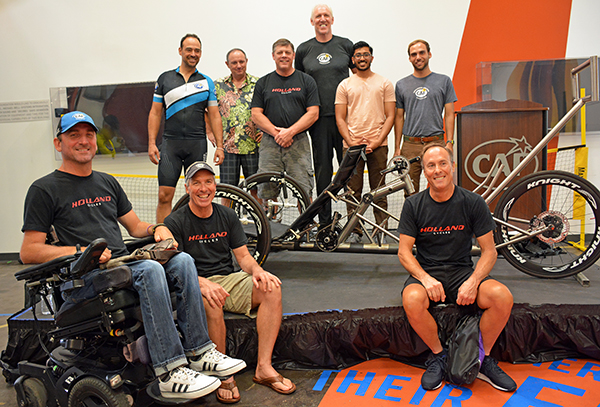 The connection of sport has enriched Lance's life in ways he never thought possible. Every trial, tribulation, and conquest to cross a finish line offers a parallel to Lance's own personal growth. He is dedicated, determined, and uplifted by a team energized by his success. Preparing for the 600+ mile Million Dollar Challenge on October 13, Lance has two words: "Watch out."