Mack Johnson's Fast Break to Recovery
Mackenzie "Mack" Johnson got so much more than just a photo with basketball legend Bill Walton at their chance meeting outside of a Quiznos rest stop on the drive from Phoenix to San Diego.
Mack's Story
November 2016 – Mack was a sophomore in college when he suffered a life-changing fall. He fell 35 feet from a balcony at a cabin in the mountains, and while he was lucky to be alive, was instantly paralyzed from the chest down.
Mack spent almost 6 months of rehabilitation across two different periods at Shepherd Rehab Center for Spinal Cord injuries in Atlanta, Georgia, accompanied by his mother, Jeannee Johnson.
As a former athlete, the experience shattered Mack's world as he knew it. He was adjusting to his new normal and struggling to perform everyday tasks, let alone thinking about playing sports again.
The Bill Walton & CAF Connection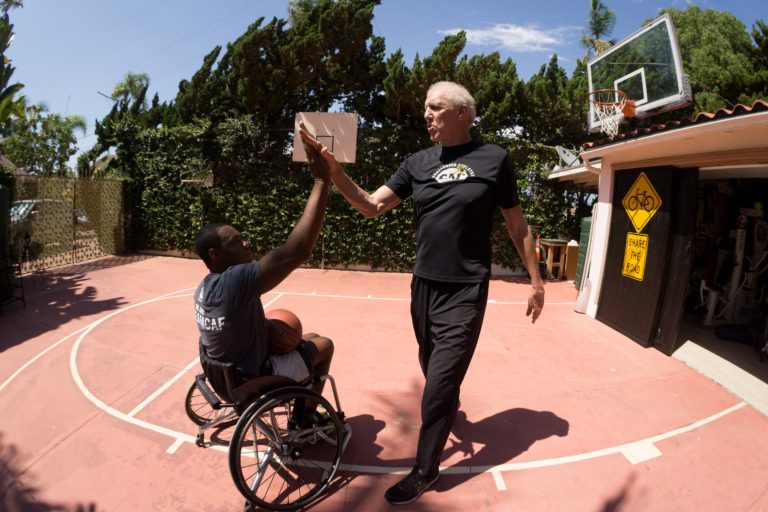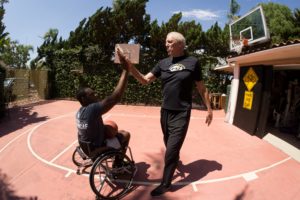 Mack was with his mom and uncle at Dateland (a famous rest stop in Arizona), waiting for Quiznos to open, when he spotted NBA Legend and loyal CAF supporter Bill Walton. While Mack hoped simply to get a quick photo, Bill took this fortunate opportunity to introduce Mack to the Challenged Athletes Foundation (CAF) and share the monumental power of sports in his recovery and rehabilitation to a full life.
Soon after, Mack connected with CAF and was granted a basketball wheelchair to kick off his new journey as an athlete. Mack took to the competitive world of wheelchair basketball like a pro and his passion for the sport quickly grew.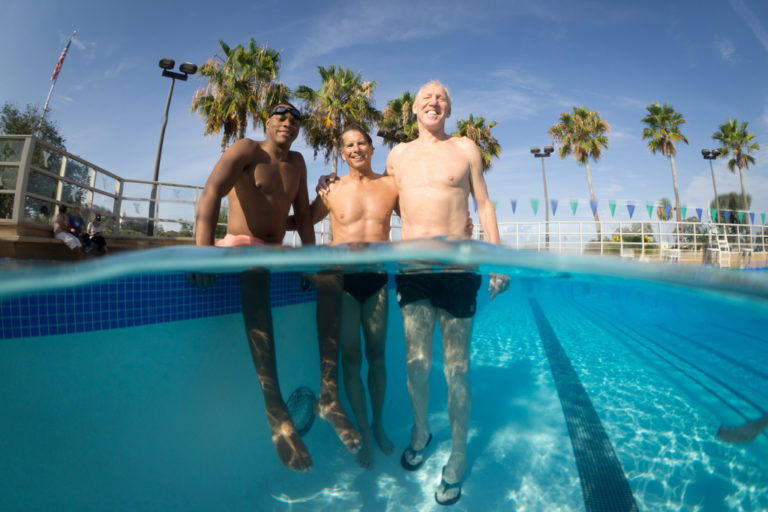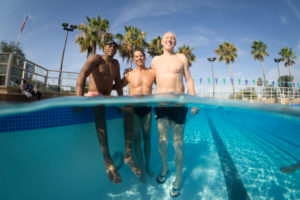 Mack spent time in San Diego working on his chair skills and learning more about adaptive sports, including two weeks of training at the YMCA in Mission Valley with Bill. The two bonded over their shared love for the game and Mack was introduced to other challenged athletes with shared experiences.
"Mack is finding a new path forward. And what CAF is trying to do for him, is what they did for me. Which was give me purpose in my life," notes Bill.
CAF, Bill and the University of Auburn Men's Wheelchair Basketball program have been a big part of Mack's journey, helping him change his life for the better through adaptive sports.
New Life as an Athlete
After attending a basketball camp at Auburn University, Mack decided to transfer from Wofford College near his hometown in South Carolina to join the Tigers as an official wheelchair basketball player where he is currently playing.
Mack confidently states that wheelchair basketball saved his life, sharing, "After my injury, I struggled finding something to strive for and be passionate about. Because of my athletic background, I searched for a sport that would challenge me and allow me to stay active. Basketball has provided me that along with priceless experiences and the opportunity to meet some amazing people."
Taking a quick break from the court, Mack was invited to join CAF's Million Dollar Challenge in October, where he rode portions of the 620-mile trip down the California coast on a handcycle. He shared his story with the wider group in an impactful night of showcasing the power of sports and the human spirit.
Mother & Son
Mack's accident turned his family's world upside down, but the relationship between him and his mother Jeannee has transformed in a very meaningful way from the experience.
Jeannee went along for the ride during the Million Dollar Challenge and got to spend quality time supporting her son and connecting with the CAF community.
"We just finished The Million Dollar Challenge "" 620 miles down the coast of California.
Our week was amazing. The weather was perfect, scenery breathtaking, people extraordinary and experience priceless! Mackenzie – Your father and I are so proud of how you have faced adversity, overcome obstacles, and embraced a new normal," shared Jeannee on her Facebook page.
She made a powerful impact on many of the riders during her speech on the last night, when she shared her hopes and dreams for her son in the form of the Rascal Flatts song, "My Wish."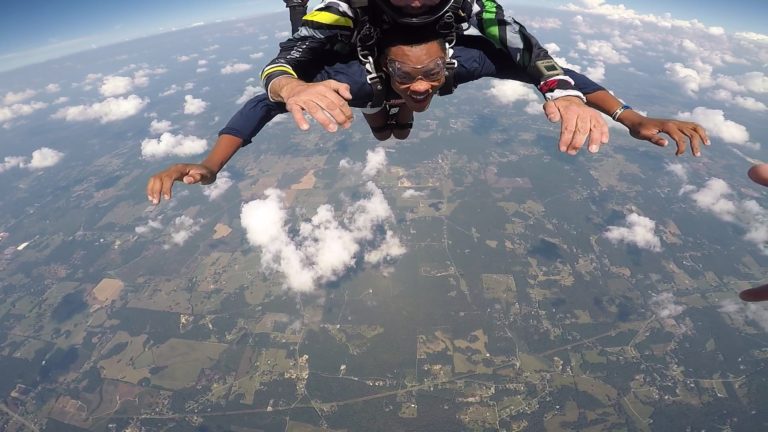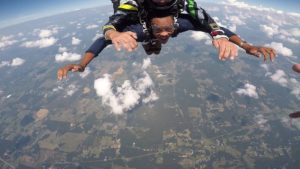 "My wish, for you, is that this life becomes all that you want it to,
Your dreams stay big, your worries stay small,
You never need to carry more than you can hold,
And while you're out there getting where you're getting to,
I hope you know somebody loves you, and wants the same things too,
Yeah, this, is my wish." Rascal Flatts
Early support from CAF makes all the difference. Thanks to Bill and his connection with CAF, Mack has a hopeful future ahead him, on and off the court.
Watch More of Mack's Story Here.