Phoenix Teen to Receive Special Athletic Prosthesis during Amputee Running and Mobility Clinic on December 10
Dozens Will Join 16-Year-Old Sprinting Champion Kevin Messner at the Valley's First-Ever Össur Running and Mobility Clinic Presented by Challenged Athletes Foundation
Phoenix, AZ — December 6, 2016 — Dozens of people with lower limb loss will gather on Saturday, December 10 at the Riverview Multi-Use Sports Complex in Mesa, Arizona for an Össur Running and Mobility Clinic presented by the Challenged Athletes Foundation® (CAF).
The clinic, organized through a partnership between CAF and Össur, a global leader in prosthetics innovation, provides a safe and encouraging environment where attendees learn proper running form and technique through fun drills and exercises. The clinic is being presented at no cost to people with limb loss of all ages and skill levels.
World-renowned gait experts Dr. Robert Gailey and Peter Harsch, CP, will teach new and experienced amputees how to achieve their running and mobility goals – whether learning to walk again, or fine-tuning their speed skills in sprinting. Participants will be supported by dozens of local volunteers.
The clinic will begin with a special grant presentation of an Össur Cheetah® Knee to above-knee amputee Kevin Messner of Phoenix, AZ. The 16-year-old athlete, who has qualified for the National Junior Disability Championships in Track and Archery for three consecutive years, currentl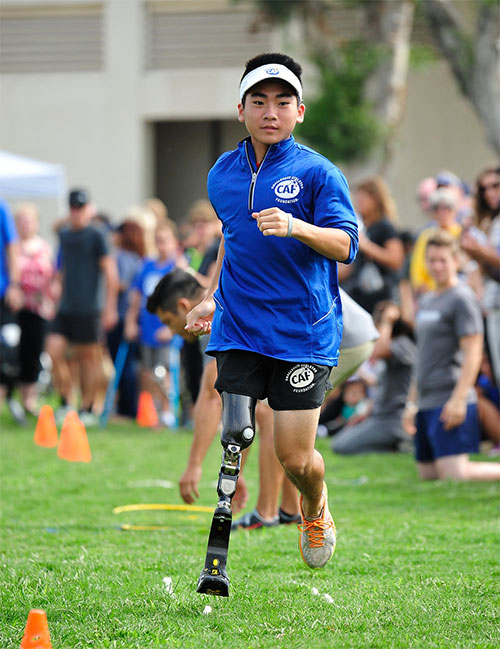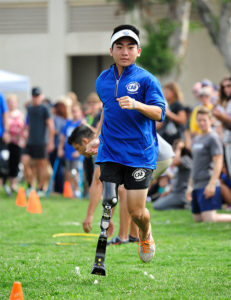 y holds the national record for the 200m in the under-14 T42 classification. Kevin is also a budding triathlete and competes on his high school track and cross country teams.
"Kevin has shown tremendous progress over the years, and we're very proud to be able to continue empowering him in his athletic career," said Team CAF Athlete, four-time Boston Marathon finisher and CAF Programs Director Dawna Callahan.
According to Callahan, Kevin was introduced to CAF at a young age and has participated in numerous CAF events, including the Aspen Medical Products San Diego Triathlon Challenge. He was a camper at the inaugural youth surf camp hosted by the Jr. Seau Foundation Adaptive Surf Program presented by CAF, participated in the first-ever CAF Youth Paratriathlon camp in 2015, and has attended a number of Össur Running and Mobility Clinic presented by CAF around the country.
"CAF believes that involvement in sport at any level increases self-esteem, encourages independence and enhances quality of life, and through this clinic, we are able to provides opportunities and support specifically to people with limb loss, encouraging them to pursue more active lifestyles through physical fitness," Callahan said.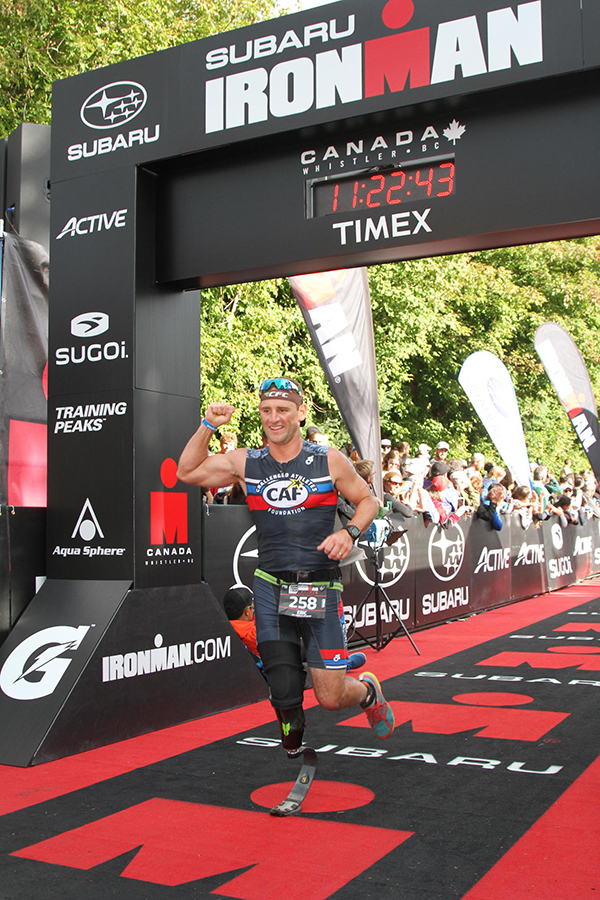 Among those joining Kevin at the clinic will be Eric McElvenny, who became a below-knee amputee after stepping on an IED (Improvised Explosive Device) during his military service in Afghanistan. McElvenny, who will help mentor clinic participants as they work side-by-side with Team CAF athletes and Össur Ambassadors, recently completed the IRONMAN® World Championship triathlon in Kona, Hawaii and raced at the IRONMAN® Arizona in November.
"Össur is pleased to have partnered with CAF over the past two decades, and to offer clinics like this one across the U.S. As a company, we are inspired by the examples set by Kevin and Eric, and are dedicated to continuously innovating so that even more people may enjoy life without limitations," said Kim De Roy, CPO/PT, Vice President of Sales & Marketing and Education, Prosthetics for Össur Americas.
Individuals interested in participating in the Mesa clinic can register here.
Individuals interested in volunteering for the Mesa can register here.
About the Challenged Athletes Foundation
The Challenged Athletes Foundation® (CAF) is a world leader in helping people with physical challenges lead active, healthy lifestyles. CAF believes that participation in physical activity at any level increases self-esteem, encourages independence and enhances quality of life.  Since 1994, more than $80 million has been raised and over 13,000 funding requests from people with physical challenges in all 50 states and dozens of countries have been satisfied. Additionally, CAF's outreach efforts reach another 60,000 individuals each year. Whether it's a $2,500 grant for a handcycle, helping underwrite a carbon fiber running foot not covered by insurance, or arranging enthusiastic encouragement from a mentor who has triumphed over a similar challenge, CAF's mission is clear: give opportunities and support to those with the desire to live active, athletic lifestyles To learn more, visit challengedathletes.org or call 858-866-0959.
About Össur
Össur (NASDAQ: OSSR) is a global leader in non-invasive orthopaedics that help people live a life without limitations. Its business is focused on improving people's mobility through the delivery of innovative technologies within the fields of Prosthetic, Osteoarthritis and Injury Solutions. A recognized "Technology Pioneer," Össur invests significantly in research and product development—its award-winning designs ensuring a consistently strong position in the market. Successful patient and clinical outcomes are further empowered via Össur's educational programs and business solutions. Headquartered in Iceland, Össur has major operations in the Americas, Europe and Asia, with additional distributors worldwide. To learn more, visit www.ossur.com.