Adaptive Equipment for Rock Climbing
Adaptive Equipment for Rock Climbing
The range of equipment for rock climbing includes various types of harnesses, pull up bars, leg loops, and more. Scroll below to learn more…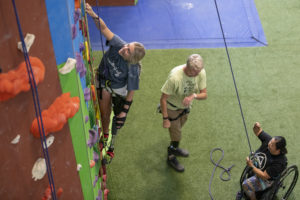 HARNESSES
A variety of harnesses are available to suit individual preferences. See below to learn more about the varying types of harnesses for rock climbing…
Arc Harness
The arc harness is designed for people of all abilities to rock climb. This device includes a thickly padded seat for the individual to sit on while climbing. This device has a chest and pelvic harness, and a head panel positioned at the back of the head for increased stability.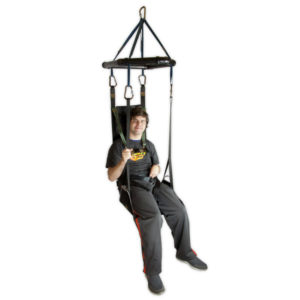 Wellman Chest Harness
The Wellman Chest Harness creates more upright positioning for the individual while climbing. The back side of the harness has padding for increased comfort of the climber, and the harness is adjustable to fit multiple sizes.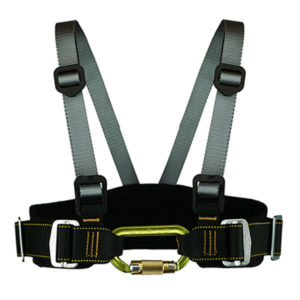 Easy Seat Harness
The Easy Seat Harness has a padded firm seat for the climber, while allowing for increased freedom of movement of the upper body. Secure points on the harness are positioned at the waist and chest, with leg loops on the legs. This device is great for use of a 4-to-1 ascending system, only requiring 1/4 of the force needed to ascend while climbing!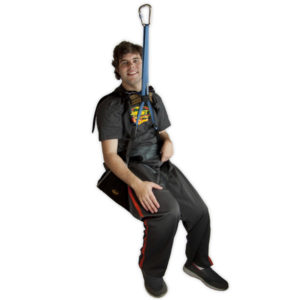 PULLEY SYSTEM
Pulley systems are available and allows the climber to raise themselves higher while rock climbing with ease. See below to learn more…
Wellman Pull Up Bar
The Wellman Pull Up Bar is suitable for use with any adaptive harness, allowing the individual to have control over their ascent while climbing.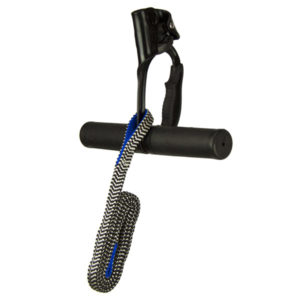 LEG LOOPS
Leg loops are an alternative option for the belt and strap system used while climbing. See below to learn more…
Adapted Leg Loops
The adapted leg loops have wider straps with additional padding that wrap around the legs and waist, offering increased skin protection and comfort while climbing.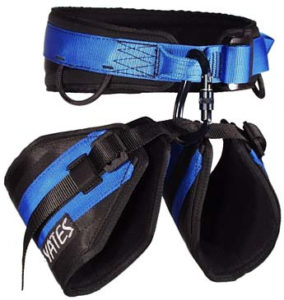 This resource is intended to be used for informational purposes only. The information contained does not reflect an endorsement of these products or companies by CAF.