Sport Spotlight: Adaptive CrossFit
90% of people competing didn't consider themselves an athlete before walking through the doors.
Now, they're exceeding all expectations.
One San Francisco gym is taking CrossFit to the next level for people of all abilities, proving that if you have a body, you're an athlete.
Weekend Warriors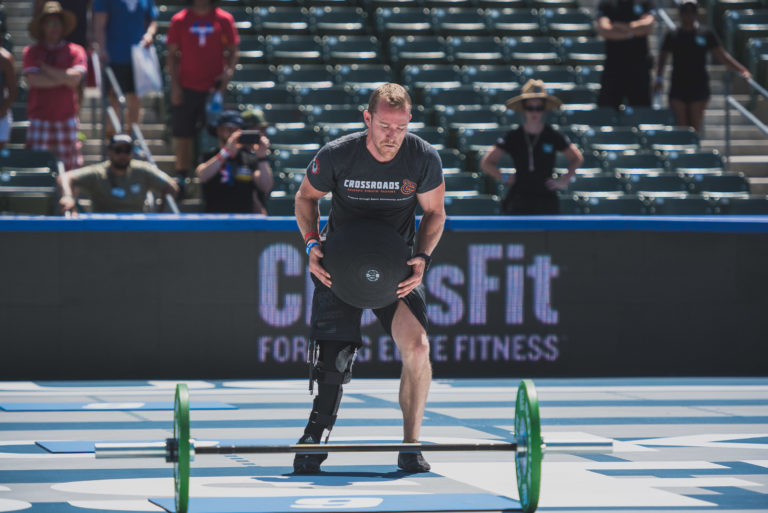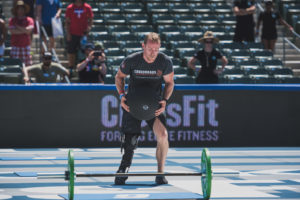 Max Conserva was involved in a life-altering vehicle accident at the age of 8-years-old, leaving him with a permanent and unique injury to his leg. Over the last few years, Max took his journey into his own hands and cultivated a passion for CrossFit. He became inspired after attending the 2014 Working Wounded Games, a CrossFit styled competition for people with physical disabilities, to emulate that type of positive training environment every week at home.
After getting the green light from the San Francisco CrossFit gym owners, Max became a certified coach, teamed up with a physical therapist and in March of 2015 launched a free, weekly, Adaptive CrossFit class for people with permanent physical disabilities.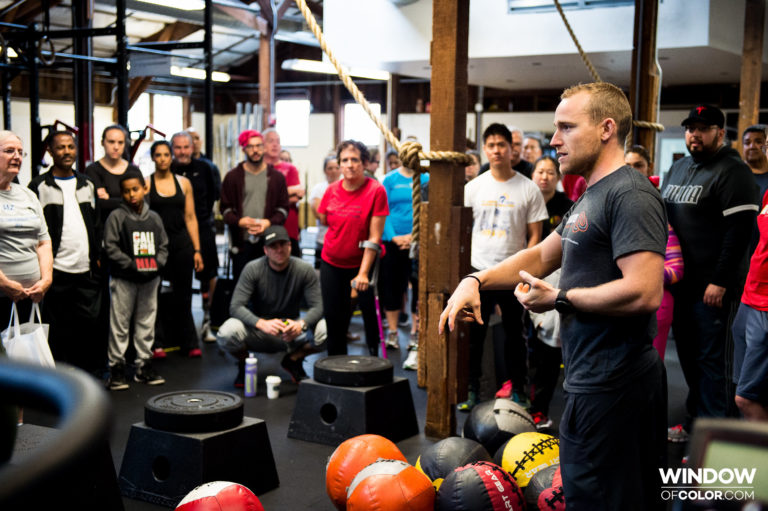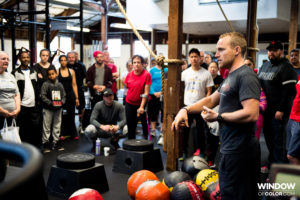 Adaptive CrossFit practices the same fundamental movements of CrossFit, but the strategy and equipment are creatively modified to fit each person's needs. From an 18-year-old to an 80-year-old, everyone is striving to do the same basic movements, at their best personal intensity level.
Max worked to ensure there were no barriers to entry at this gym, just an open door to a supportive and safe training environment.
The first few weeks, next to nobody came. Word and momentum slowly began to spread; 3-5 participants started showing up, a community began to form, and today, the class has a significant footprint of 10-20 athletes training on any given Saturday, several of those being Team CAF Nor Cal athletes.
Why Adaptive CrossFit?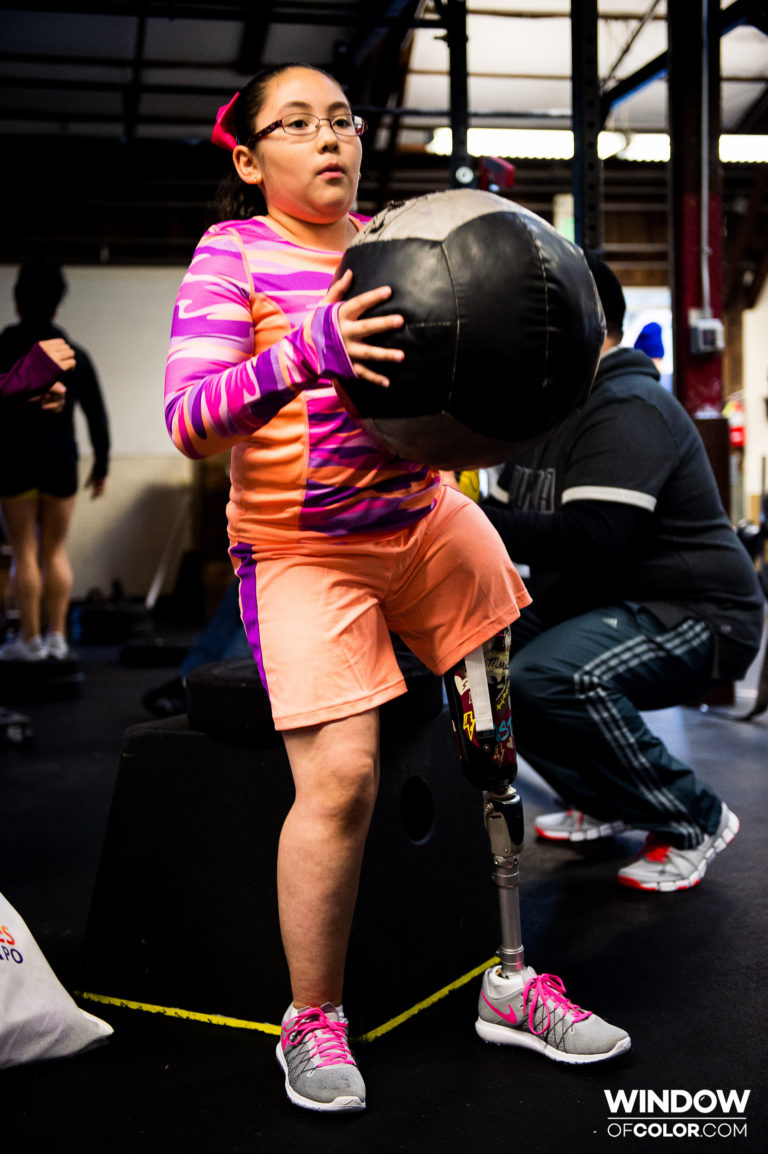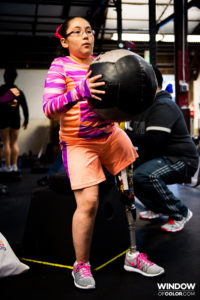 Every week, the Adaptive CrossFit class offers a great total body workout alongside a like-minded community, and most importantly, prepares athletes for everyday life.
"The things we practice in class are the things our athletes need to help live an independent life. We formalize the process of practicing everyday movements like squatting, picking things up, pulling things close, etc., and make a safe space to practice. The real power of this class is how those movements then change people's everyday lives for the better; the ease of picking up an Amazon package, putting carry-on luggage in an overhead compartment or throwing a nephew up in the air," shares Max.
One of the things that makes Max a successful coach is that he understands first-hand the daily struggles of many of the athletes who walk through the door.
"When you're dealing with a limitation, it's easy to write off doing hard things. This class helps people find out what their real limitations are, not their perceived ones. Training in a room of people with similar challenges helps everyone understand their potential."
CrossFit is for Everyone
Alan Shanken, CAF board member, cyclist, triathlete and CrossFitter, met Max at CAF's annual Aspen Medical Products San Diego Triathlon Challenge and then connected with him back home in San Francisco at the gym.
CrossFit resonates with Alan as a great sport for athletes of all abilities because there's a low barrier to entry, it makes you feel good, and it fits into daily life. It's also an inclusive platform to show people that they're not alone.
"People of all levels and backgrounds come to the class; a gun-shot wound victim, a polio survivor or an amputee just like myself. We are a great community together, but we have also opened up the eyes of able bodied athletes to the fact that we are all in this together," shares Alan about the program. "We are a part of something bigger than ourselves. And at the end of the day, we are all just a bunch of people getting a great workout."
WOD for Everyday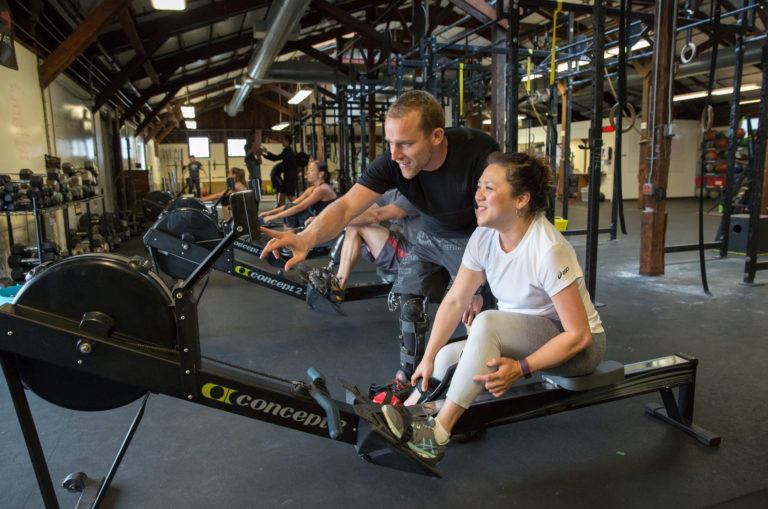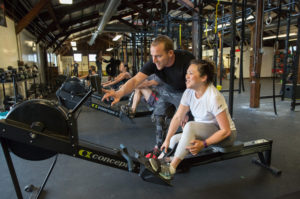 Affectionately dubbed the "Team Manager" by Alan is Diane Ngo, a polio survivor who has been working out at the San Francisco CrossFit gym for the last year and a half.
As someone who hadn't regularly participated in intense workouts prior to CrossFit because of her physical limitations, Diane has gained immense fulfillment and stress relief by training in an accountable, informative and feel-good environment that translates into everyday life.
In addition to the community aspect, Diane benefits from the functional and purposeful movements during the workouts.
"There's often a stigma that comes with CrossFit, but everything we do in the gym translates into our everyday life. In our class, we focus not on reps or time limits, but on making every posture safe," said Diane.
#TeamCAF Takes on Working Wounded Games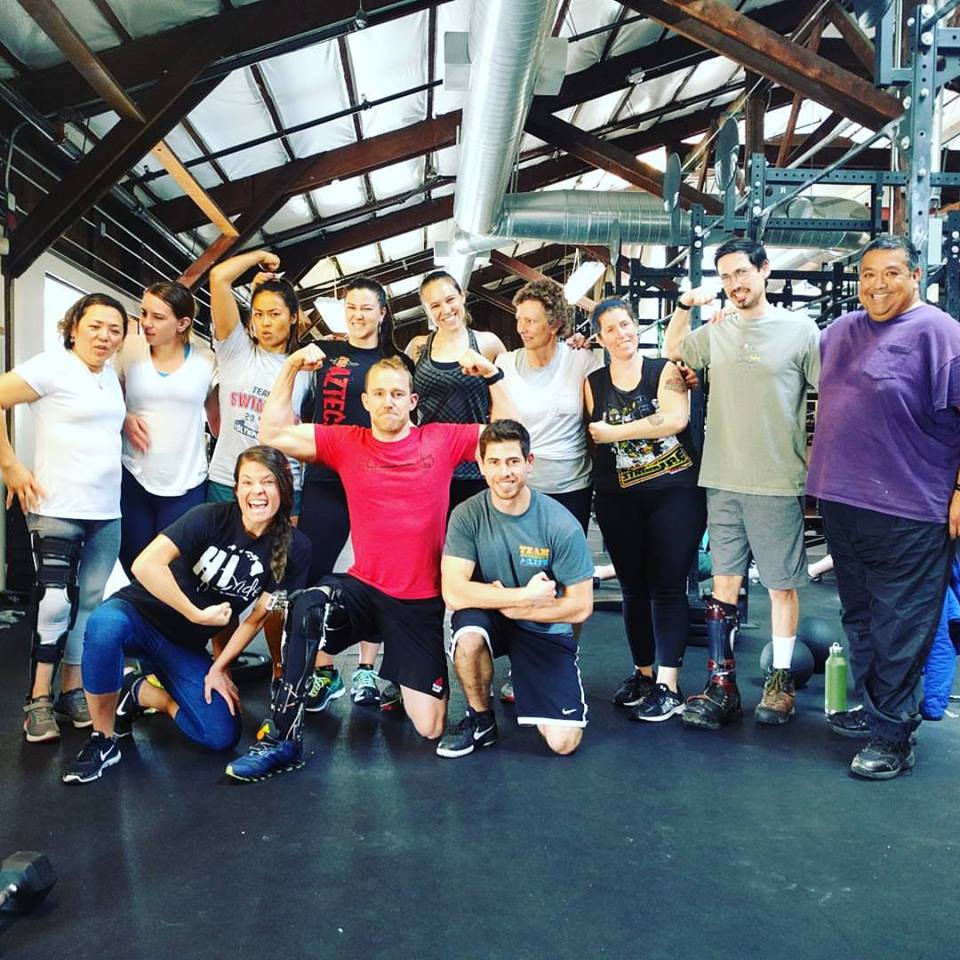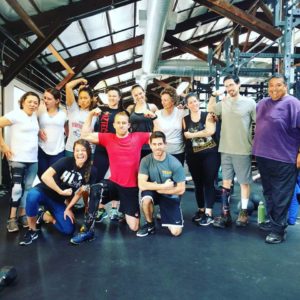 Diane and Alan are two of the 10 challenged athletes competing at the 2017 Working Wounded Games on October 7th in Washington, D.C.. Eight of these athletes received grants from CAF to attend this empowering competition.
They will be the largest "team" of athletes attending the event together. Everyone has prepared and is looking forward to connecting with other people from around the world at their first-ever competition, representing #TeamCAF and the CrossFit gym.
"It's exciting to see everything come full circle and compete at the event which inspired me to start the adaptive CrossFit class. Now I'm back competing alongside the people I have trained for this event, and for life," says Max.
With the right tools, every athlete and every body is capable of extraordinary things; one work out and one day at a time.
____________________________________________
Everybody deserves to find their inner athlete.
DONATE TODAY to make sports a reality for people of all abilities.
Check out these Instagram accounts to follow the adaptive CrossFit movement in San Francisco: