PRESENTING…. SULLY! Cyclist, Radio Show Host, Musician, Philanthropist with A Big Heart!
When Sully speaks, people listen. Bob "Sully" Sullivan's larger-than-life personality not only lights up the room but engages audiences everywhere. A San Diego native, the Emmy-nominated radio and TV personality, venture capitalist and keynote speaker is powerful, energizing and impactful when sharing his passion. Sully has always made a difference in the lives of others. Whether it's his business insight, music performances or cycling to empower lives through sports through the Challenged Athletes Foundation (CAF). In 2010, Sully embarked on an adventure that would transform his mind, body and spirit forever…the Million Dollar Challenge (MDC) bike ride from San Francisco to San Diego, in support of CAF.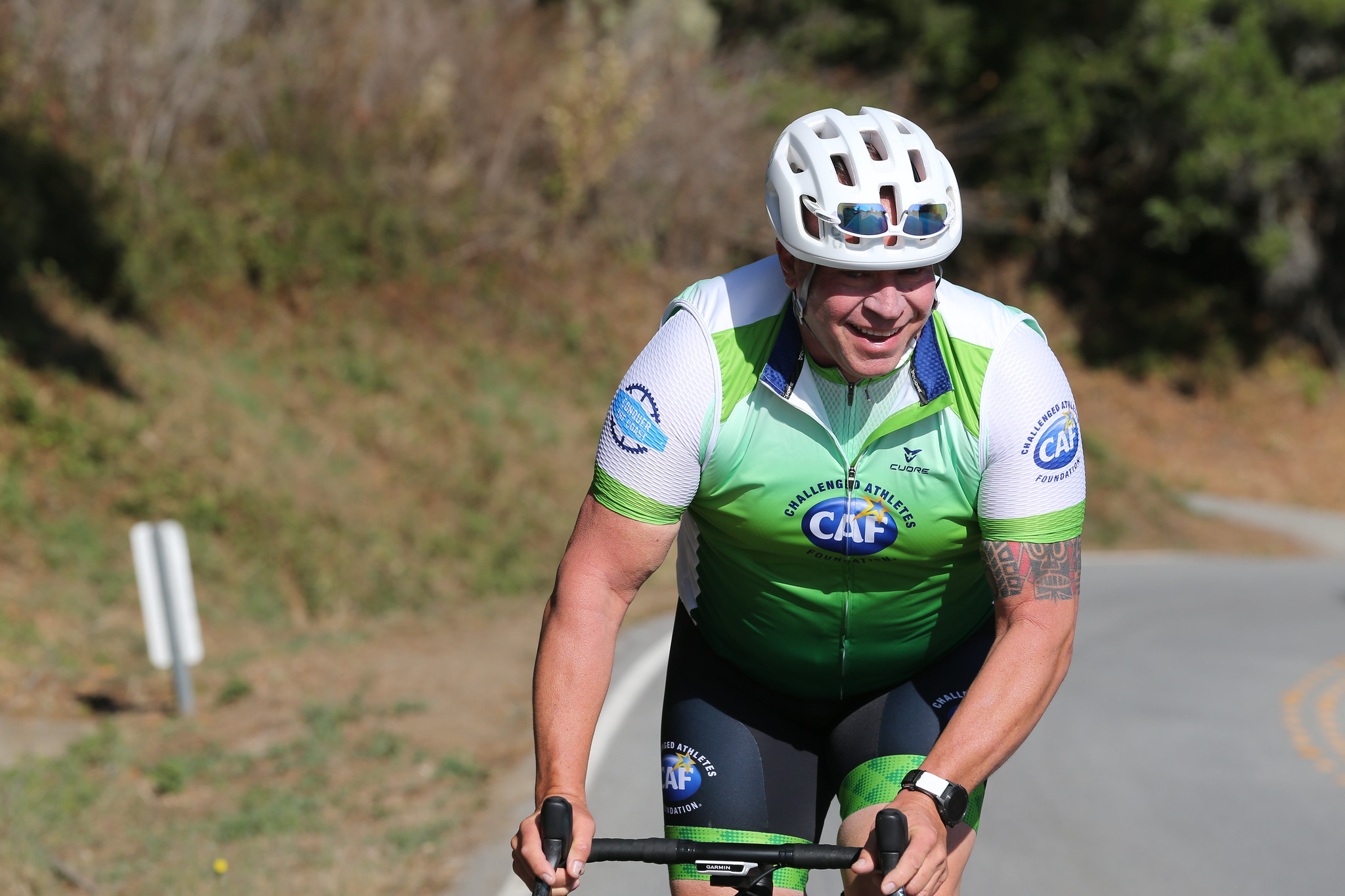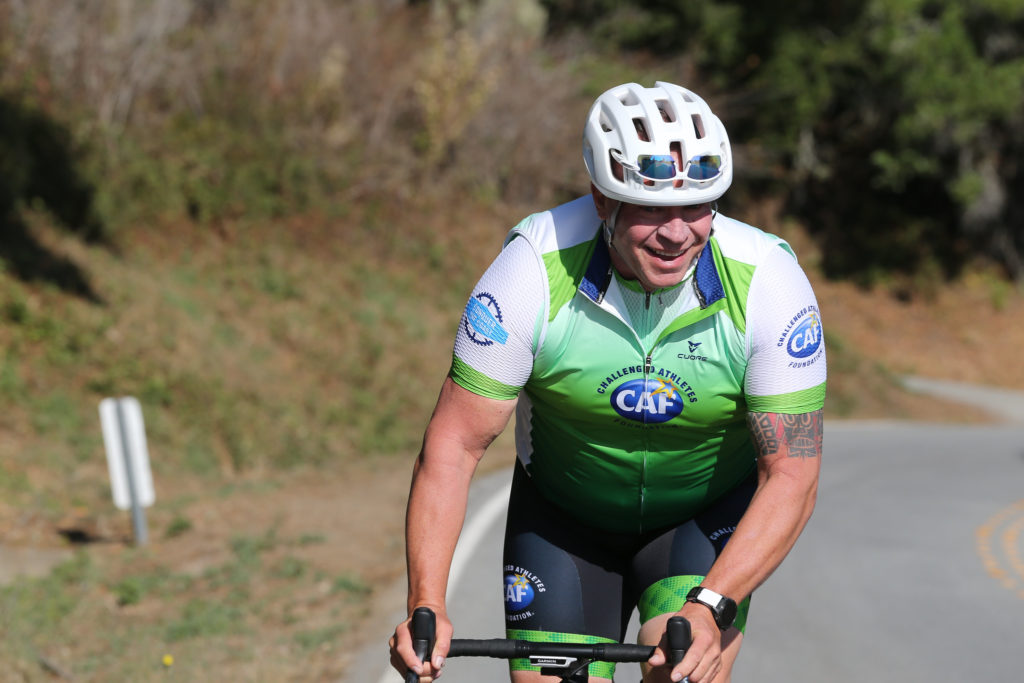 That year, Sully arranged a live interview with MDC Chairman Dean Roeper and Ride Doctor Jeff Anthony for his national radio program at the time, "The Big Biz Show" on American Forces Radio Network. On Day 3 of the seven day, 620-mile annual fundraising bike ride from San Francisco to San Diego, they were to call in from the side of the road in Big Sur to talk about how CAF was using cycling down the coast of California to support its mission to provide physically challenged athletes with access to sports and mobility. This interview, along with encouragement from Dean and Jeff, sparked a new personal health interest for Sully, who at the time was, as he says it "one more taco shy of 400lbs."
A few months later Sully traded his spin classes for road riding and soon noticed a transformation both physically and mentally. By the Fall of 2011, Sully had trained for hundreds of miles and raised thousands of dollars in preparation for his first Million Dollar Challenge. His cycling fitness may have been ready for the journey but, he wasn't prepared for the transformational moments that happened along the way. It changed him like it does all the cyclists who participate. He rode alongside of CAF athletes, heard their empowering stories, and experienced their struggles first-hand while he struggled up the same hills they were climbing. He had a transformational experience that hooked him as a forever supporter!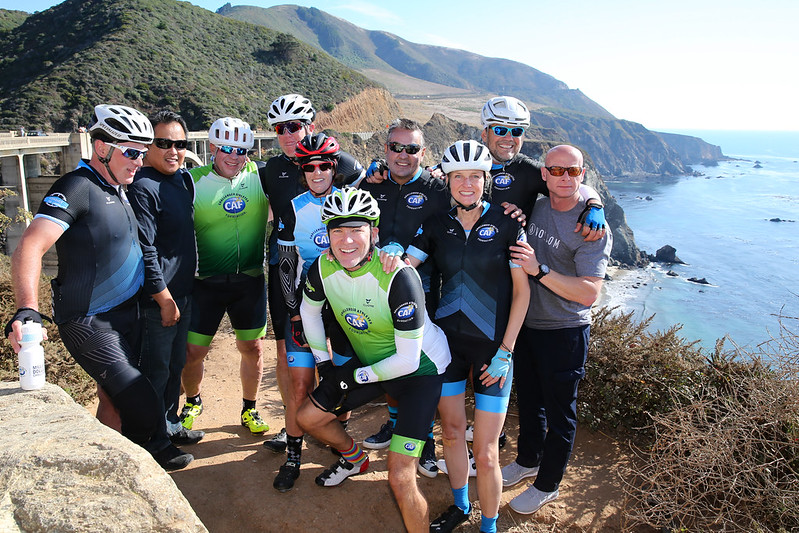 As the peloton worked their way down the stunning coast of California with one mission in mind… to empower people with physical disabilities around the world to gain access to life-changing adaptive sports equipment, training, competition expenses and mentorship needed to find fulfillment through sports and physical activities. By 2013, Sully was riding alongside a CAF athlete who was injured in a motocross race, Ricky James as his ride leader, then in 2014 he became an official ride group leader. He adopted a group of cyclists that liked the more leisurely pace to enjoy the scenery and camaraderie as his own and found himself not only as a supporter but as mentor, motivator and leader.
"At the very start of my very first introduction to CAF, I could see the impact of what the organization was deploying through sport in the community of people with physical challenges," said Sully. "Equally astounding was witnessing how impactful CAF was to some of my closest friends and individuals involved so it was a no-brainer."
He explains, 'My support and participation not only benefits CAF, but it is also deeply rewarding for me personally. Being a part of CAF's cycling community combines all the things I love in life: cycling with the challenged athletes and other supporters who have become my tribe, sharing their mission on my show and with the Loft 100 team and playing music with the band to give back. It means a lot and very humble for me to play this small part in helping others achieve their dreams."
The Million Dollar Challenge ignited Sully through cycling, and he discovered a personal love for fitness and philanthropy. What started as a bucket list adventure, became a yearly tradition he looked forward to every year.
The Million Dollar Challenge ignited Sully through cycling, and he discovered a personal love for fitness and philanthropy. What started as a bucket list adventure, became a yearly tradition he looked forward to every year.
When Sully is not entertaining audiences on the radio, television or his bike, he can naturally be found performing with his band around San Diego. The Sully Band plays at local venues such as Belly Up and House of Blues as fundraisers for Challenged Athletes Foundation.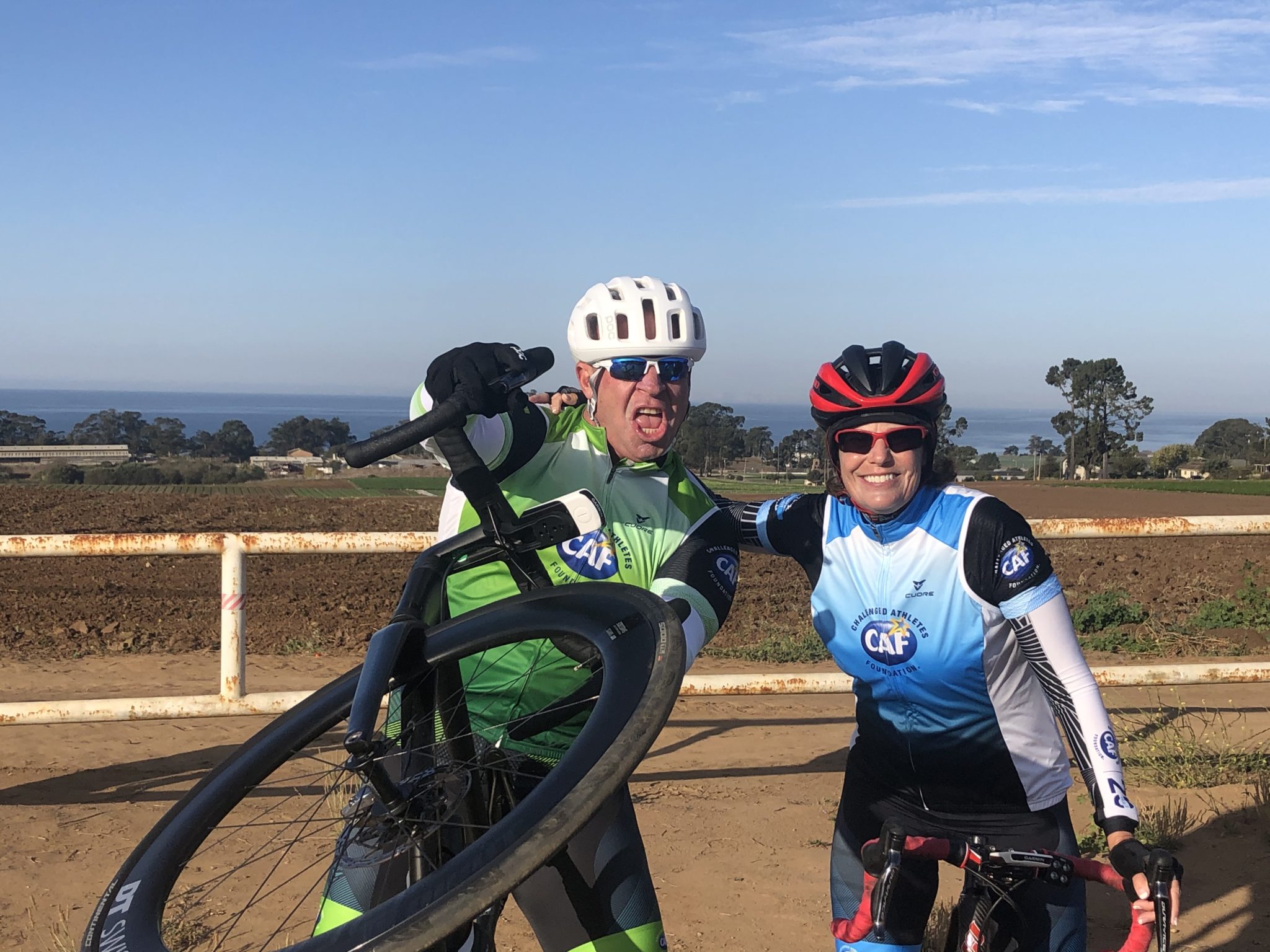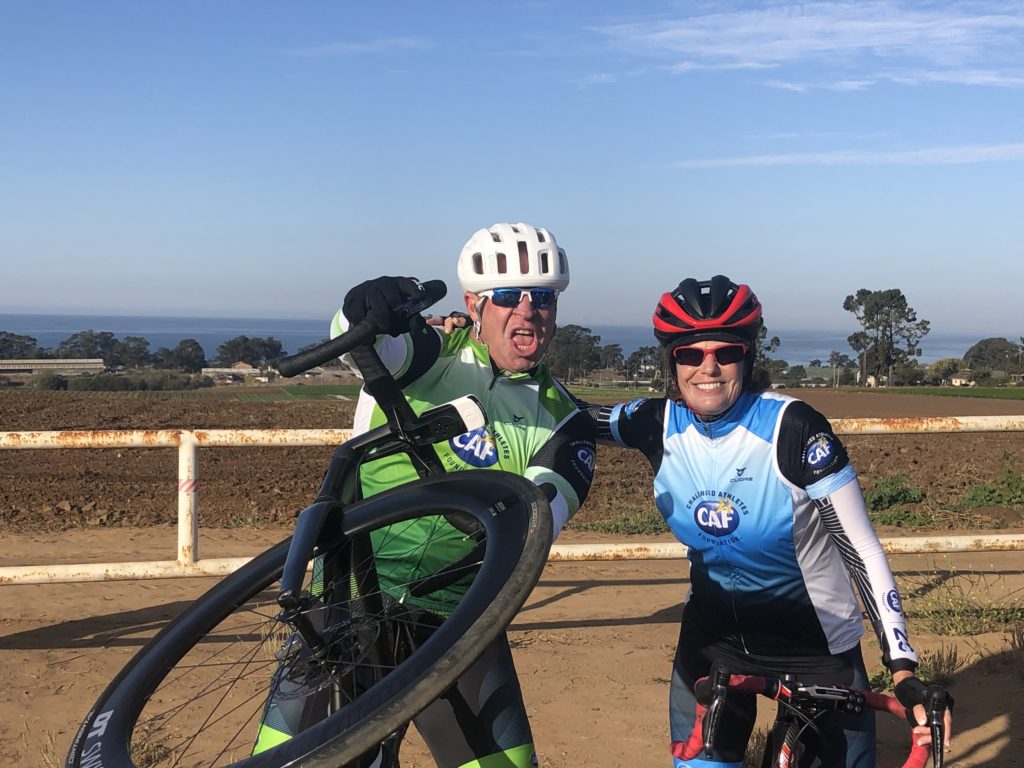 Throughout the past 10 years, the Sully Entertainment Group has supported CAF in a variety of ways through direct and in-kind donations coupled with broadcast interviews and mentions to his national television and radio audiences, reaching over 100 million homes at a time. Last Fall, CAF recognized Sully Entertainment Group as Media Partner of the Year for their expertise and dedication to content production. There's no doubt CAF athletes have stories to be told, but it's the work of Sully's producers and video editors that bring these stories to life. Last March, Sully Entertainment Group, built Loft 100 Studios, a state-of-the-art production hub where they plan to continue supporting all of CAF's video content, production needs for live-streaming virtual events, launching Heroes of Sport podcast series and managing a mobile van production unit to amplify the 2021 MDC ride experience.
"We have witnessed Sully and his team get more and more involved over the years with MDC and we are so grateful how they helped CAF spread our mission this past year virtually to so many more people," said Kristine Entwistle, CAF Associate Executive Director. "Their production efforts and state-of-the-art studio have shared our athlete stories, engaged our community and helped us amplify how we are stronger through sport."
As we approach the 15th Anniversary of this iconic ride, we are thrilled to announce the 2021 Million Dollar Challenge, presented by Sully Entertainment Group! We hope that you'll all join us in thanking the Sully Entertainment Group, Loft 100 Studios, and The Sully Band for their support of our highly anticipated ride along the coast of California this October.
Learn more about Sully Entertainment Group at https://sullyentertainmentgroup.com/
Register for MDC here.