CAF Grant Recipients shine at 2018 Winter Paralympics
Feature photo: Tyler Carter, Team USA 
Team USA proved they weren't playing games at the 2018 Winter Paralympics in PyeongChang, where they dominated the world stage in what was their best performance in 16 years. Over half of the elite athletes representing America at this year's Winter Paralympics are past CAF grant recipients. We are proud of their accomplishments, and proud to be a part of their journey to the top. Here are a few highlights:
Count 'em up: Team USA's medal count of 36 includes 13 Gold medals, 15 Silver medals, and 8 Bronze medals in 5 different sports—more than any other country
Past Grant Recipient Highlights:
Snowboarding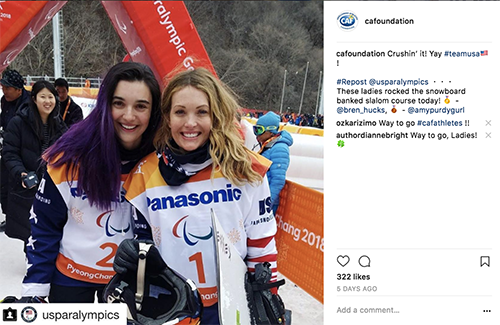 Brenna Huckaby, Michael Minor, and Noah Elliott each earned a gold medal in their events, while Evan Strong, Amy Purdy, and Keith Gabel took home silver medals

Cross-Country Skiing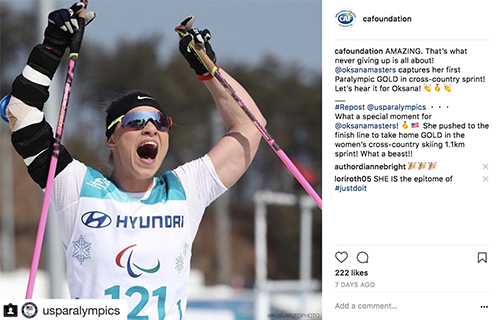 Oksana Masters had an impressive showing, winning herself two gold medals and one bronze medal in 3 different events. She is now the most decorated female athlete on Team USA with 5 total medals. Kendall Gretsch made her Paralympic games debut, taking home two gold medals in Biathlon and Cross-Country skiing events. Her biathlon win was historic, marking the first time an American athlete won the event in both the Olympics and Paralympics.

Alpine Skiing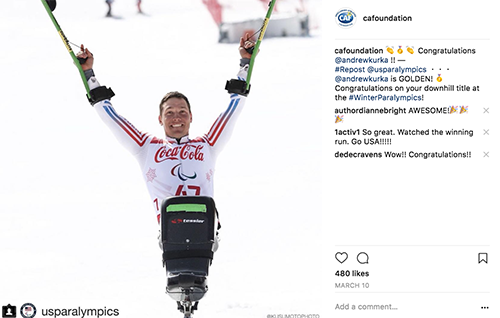 Andrew Kurka dominated in the Men's Downhill – Sitting Alpine Skiing event, earning himself a gold medal

Operation Rebound Athletes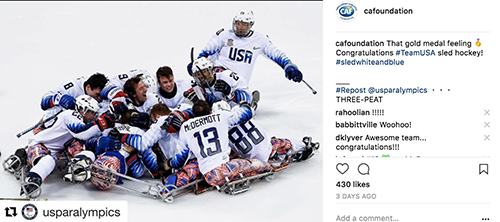 Operation Rebound was well-represented: athletes Rico Roman (Army), Jen Lee (Army), and Travis Dodson (Marines) were a part of the gold-winning US Sled Hockey team, while Andy Soule (Army) took home a gold medal in the sitting cross-country event and a bronze in sitting biathlon
Way to go, Team CAF!