CAF Community Challenge – Week 8
We're 1/2 way to our goal!
$1,000,000 raised!
Welcome to the 8th week of the CAF Community Challenge presented by Vega. Together, we've raised over $1,000,000 of which $143,000 has been raised by the 217 challenged athletes.

CAF has moved over 124,000 miles. Congratulations to our new top participants in the mileage challenge! Remember you can ask your supporters to pledge funds per each mile you move. Use our fundraising mileage tracker to make it easier for you!
DISTANCE:
#1 – Brandon Lyons (Handcycle) 1,831.69 miles,
#2 – Jamie Maguire – 1,790.80 miles,
#3 – Joe Hamilton- 1,657.93

ELEVATION:
#1 – Jamie Maguire 130,233 feet,
#2 – Steven Peace (USMES Trike) 102,028,
#3 – Michael McKeon 87,356 feet

CONSISTENCY:
#1 – Dr. Bryon Solberg – 169 activities,
#2 – Sherrine Jones -Hayward – 119 activities,
#3 – Barry Vince -108 activities

DEDICATION:
#1 – Barry Vince – 151 hours, 33 minutes,
#2 – Francisco Poslethwaite 124 hours, 17 minutes,
#3 – Sherrine Jones-Hayward – 123 hours, 57 minutes

TOP TEAMS:
#1 – Wednesday Girlz Friends & Family – 8,552.6 miles,
#2 – Team Caffeine Green (MDC Ride Leaders – 6,279.2 miles,
#3 – Team CAF San Diego Cycling Club – 5,725.1 miles


Check out this week's video digest, hosted by CAF Athlete Muffy Davis.
As a teenager, Muffy was a top-ranked junior ski racer training to make the Olympics when she lost control on a ski run going over 45 mph, crashed into a safety fence and trees, leaving her paralyzed from the chest down. She soon channeled her energy into training for the Paralympics and went on to win multiple medals in both Winter and Summer games. She remains an ambassador for CAF and the Paralympic movement and also serves as an Idaho state legislator.
Check out Muffy's athlete profile celebrating CAF Idaho.

Share on Social!
Don't forget to share your progress with friends and family on your social channels! Not only will you help motivate others and spread the word about CAF and the challenge, you'll also be entered to win fun prizes along the way!
This next week, as we head into Week 8, everyone who shares their progress by posting a photo on social media, tags us, and uses the hashtag #CAFCommunityChallenge will be entered to win a Special Edition CAF T-Shirt from CAF supporter and friend, Laura Siddell!
This special edition t-shirt from Laura is named The Power of Sport and was onspired by CAF athletes around the world, and Laura's good friend, Lauren Parker. Watch more on Laura and Lauren's friendship here on Challenged Athletes Live.
Week 7 winners from this past week will be sent their ActivBody Activ5 from from silver sponsor, ActivBody.

With three weeks left, what can you raise? The CAF athletes have raised the bar and risen to the top of both the fundraising charts and mileage charts. Now is our chance to do all that is possible to make sure that CAF is able to provide as many grants as possible in 2021 to keep our CAF athletes leading healthy, active and happy lifestyles. We need your help now more than ever before. Set your goal for the next incentive level and make a final push that you will be able to celebrate with us on October 18th.

CONGRATULATIONS to our VIP GOLD TEAM as of 9/23/2020

Tommy + Beth Knapp
Dick Lansing + Carleen Kreider
Patrick O'Connell
John Elliott
Bob Babbitt
Tim + Tina Weidenkeller
Elijah Taylor
Parker Olenick
Douglas Kincart
Kelly Ray
Danny Gabriel
Nancy Reynolds
Craig Blackwood
Tom Atwell
Brian Enge
John Payne
Dean Roeper
Ralph Robinson
Melinda Johnson
Cat Ellis
Mike Mogul
Barry Baker
Tom Smith
Olivia Stone
Richard Wallace
Virginia Tinley
Rosalind Jarrett Sepulveda
John Dempsey
Join us for a virtual community walk, run, roll
Oct 2 6:30 AM PST

Join CAF athlete James Sa as he co-hosts the 2nd CAF Community Challenge Run, Walk or Roll. We have partnered with Charge Running to host a real-time 30-minute workout. Get out there and walk, run, roll with your friends across the country. Let's rack up those miles towards our 1-million-mile goal!
Outside (following safety and social distancing guidelines) or inside on your home treadmill let's get together, virtually.
Sign up for FREE today!
1. Download the Charge Running App from the Apple or Google store







2. Search for the Challenged Athletes Walk, Run, Roll under Events, Run
3. Click Register (invite all your friends)
4. Join us on Friday, October 2nd at 6:30 am PT for some fun



Ride for Challenged Athletes Foundation Strava Challenge
Oct 4 – Oct 18

Join cyclist from across the country for the Ride for Challenged Athletes Foundation Strava Challenge, a two-week, 100-mile challenge. All participants who complete 100 miles of cycling and donate $10 or more are entered for the chance to win some amazing prizes!
What are you waiting for? It's easy to sign up:
1. Download the Strava App
2. Join the challenge
3. Ride 100 miles to unlock your exclusive Ride for Challenged Athletes Foundation challenge digital badge
4. Make a donation of a minimum $10 or more to CAF and you'll be automatically entered to win great prizes including a Canyon Ultimate bike, 100% Peter Sagan ultra-limited 24 karat gold Speedtrap® glasses, Normatec recovery boots, Hypervolt massage gun, Vega product, and CAF branded athletic gear.



Ride for Pie Day Presented by J&L Pie
October 10th

Who is ready to ride for pie? On October 10, we plan to ride as a community by logging our personal miles outside or indoors and finishing with pie! During a year with so few in-person events we want to try something new and give you a day to look forward to. Let's celebrate CAF's commitment to adaptive cycling, the strength of our community, and our deep gratitude to J&L Pie Company, the generous sponsor of our Adaptive Cycling program.

Here's how it works:
1) Get out and ride anytime, anywhere
2) If you haven't already – make sure you've joined the CAF Strava Challenge to track your miles and be eligible for even more prizes
3) Finish your ride off at your favorite pie shop or at home with a piece of homemade pie
3) Share your ride on Strava and Social Media and tag #CAFCommunityChallenge and #RideforPie for a chance to win our photo contest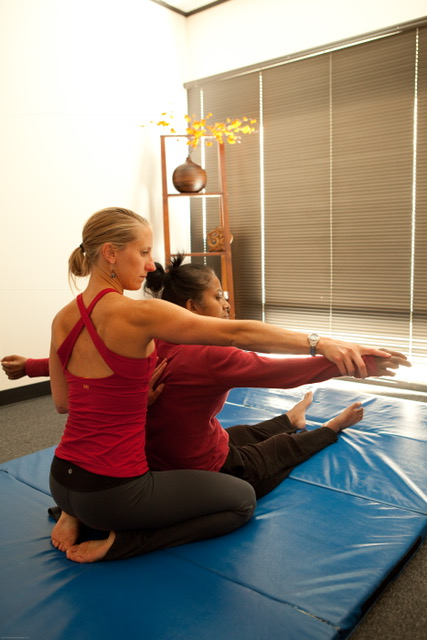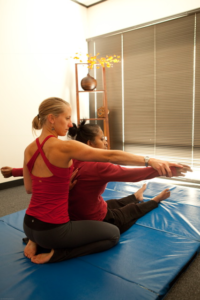 CAF Community Challenge Adaptive Yoga Sessions
Join CAF Coach and Certified Yoga Instructor, Alisha Petak October 1st as she leads a yoga flow for all abilities. These sessions are part of our CAF Community Challenge presented by Vega and are a great way to log some activity minutes toward your Challenge totals!
 


Join Zoom Meeting on Oct. 1 at 10 AM PST by clicking the button below:




CAF Community Challenge Programs Chats
Want to learn more about the ways that CAF supports athletes with physical disabilities? Join us for CAF Programs Chats to learn more about our programs, the people behind the scenes, and some very special CAF athlete guests. Director of Programs, Travis Ricks, will host these Zoom webinars and you will have the opportunity to submit your questions to our Programs team.
Schedule
All sessions will start at 5 pm PST and will last 30-45 minutes
Wednesday, September 30 – CAF Grant Program with Jayme Jarvis
Wednesday, October 7 – CAF Operation Rebound with Nico Marcolongo
Wednesday, October 14 – CAF High School Adaptive Sports with Eva Kristof

CAF Grant Program with Jayme Jarvis
CAF Grant Program – Learn more about the cornerstone of CAF's community support efforts! The CAF Grant program opens on Thursday, October 1, 2020 and this session will provide valuable insight to applicants as they prepare to complete their applications. Travis Ricks and Jayme Jarvis will explain the grant process and answer your questions, so register TODAY!

A Beginner's Guide to Plant-Based Protein
Whether your goal is to manage weight, focus on your athletic performance or just increase the amount of fruit and veggies in your diet, you may be curious about how a plant-based diet fits into your life. If your interest in plant-based nutrition is ready to sprout, a little education can help you find your own path for why (and how) to make plant-based eating work for you. Check out more details on the Vega blog.