Challenged Athletes Foundation Hosts Adaptive Nordic Ski and Biathlon Clinic in Lake Tahoe
On February 25-27, 2022, the Challenged Athletes Foundation (CAF) brought our Adaptive Nordic Ski and Biathlon Clinic to Lake Tahoe for the first time. Held at the Tahoe Donner Ski Resort, 15 athletes from across the US experienced two exciting days of Para Nordic sports instruction just a week ahead of the 2022 Beijing Paralympic Games.
"Cross-Country skiing is a great sport for people of all abilities and often times it feels out of reach," said Wilson Dippo, Development Coach for CAF. "Opening these doors up and saying come ski with us out here is all people need."
Bringing together athletes of all ages and experience levels, including Operation Rebound athletes, this clinic was an exciting chance for participants to either increase their skills or try a new sport for the first time. CAF provided several grants for travel to some of the athletes.

It was also a unique opportunity for athletes to learn and receive expert, specialized Para Nordic instruction from U.S. Paralympic Nordic Development Coaches, including our very own Wilson Dippo, and local Tahoe Donner ski instructors.
CAF was thrilled to host our Adaptive Nordic Ski and Biathlon Clinic in Lake Tahoe. The event introduced new athletes to new athletes the beauty of the region, empowering them to return on their own or with friends and family, highlighting adaptive sports in Lake Tahoe, and laying the foundation for future CAF clinics in the area to include a variety of other outdoor recreational adaptive sports.
CAF hopes everyone involved – athletes, families, volunteers – returns to Lake Tahoe soon to hit the slopes together.

If you are an athlete with a physical disability who is interested in joining one of our upcoming adaptive sports camps and clinics, we invite you to visit our CURRENT SCHEDULE.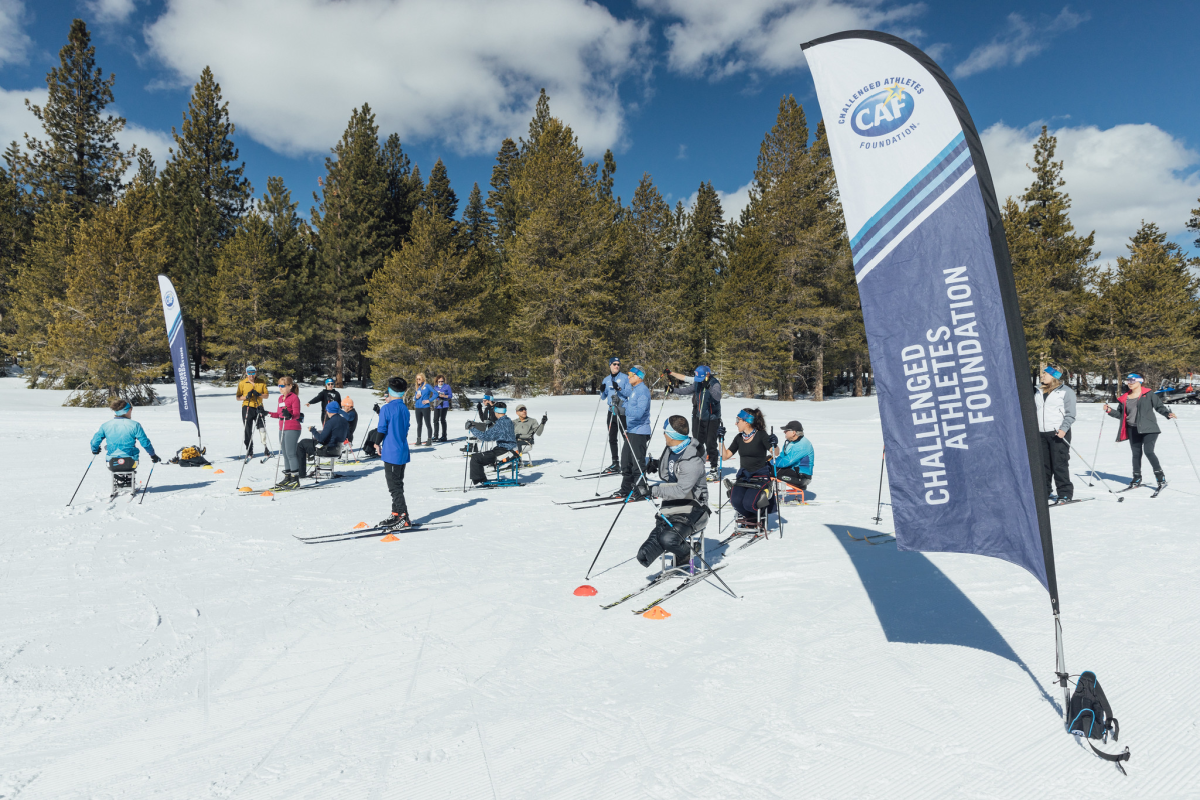 Media Coverage From The Event
Challenged Athletes Foundation hosts adaptive ski & biathlon clinic | ABC KOLO 8 News
Challenged Athletes Foundation helps athletes explore adaptive sports in the Sierra | News 4