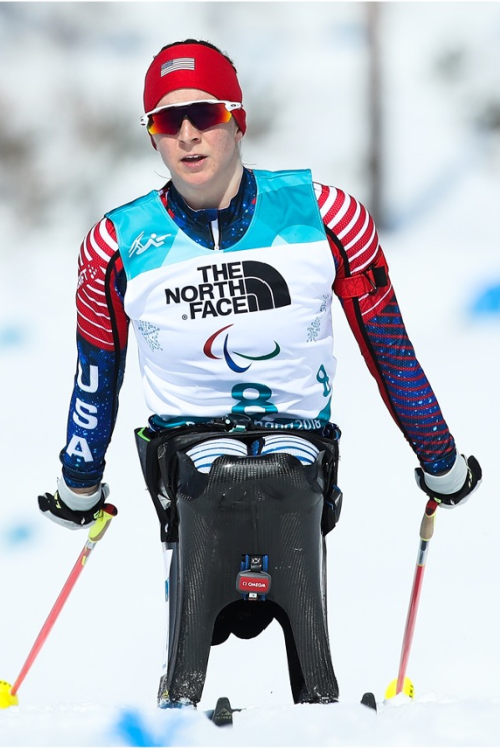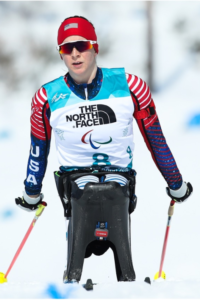 Physical Challenge: Spina Bifida
Sports: Paratriathlon, Para Nordic skiing
Hometown: Downers Grove, IL
Kendall Gretsch was born with Spina Bifida but found sport early in life. Paratriathlon was where she had her first major success and she won five USA Triathlon National Championships (2014, 2015,2016, 2017, 2018 and 2019) and three ITU World Championships (2014, 2015 and 2016). In 2018 she went to Korea and made her first Winter Paralympic team. She came home with two Gold Medals, one in Para Biathlon and one in Para Nordic Skiing. Her Gold Medal in Para Biathlon was the first Biathlon medal ever won by an American, in the Olympics or Paralympics.
When Kendall went to the 2019 ITU World Championships in 2019, she took second place to former professional triathlete Lauren Parker of Australia. That set up the drama of the 2020 Paralympic Paratriathlon in Tokyo. In what turned out to be one of the most exciting events of the Paralympic Games, Kendall came from far off the pace during the finishing 5K to catch Lauren right at the line. Their final times? 1:06:25 and 1:06:26. Less than one second separated Gold and Silver. That day Kendall Gretsch became the third U.S. Paralympic Woman to earn a Gold Medal in both the summer and winter games while Lauren Parker proved to the millions of fans watching around the world that there is life after trauma.
And today Kendall is competing in Beijing in Para Nordic skiing – already clenching one bronze and one gold medal.
In The Media:
Episode 9: Kendall Gretsch | 2022 CAF Heroes of Sport