2021 Celebration of Abilities Award Winners
Every October, the Challenged Athletes Foundation (CAF) hosts an extraordinary weekend of fundraising events which includes the inspirational Celebration of Abilities Awards Dinner. We look forward to celebrating the extraordinary heart and performance of CAF athletes and supporters throughout the past year.
This year, we look forward to coming together in person to celebrate our amazing community. On the evening of October 22nd, we will recognize partners and challenged athletes from around the country for trailblazing and inspirational achievements.
2021 Celebration of Abilities Awards
The Jim MacLaren Award –
Paula Whalen & The Kenneth Whalen Family Foundation
The highest annual honor given to the individual or individuals who have made the greatest contribution to the CAF mission in that year.

Paula and her family foundation have donated over $1M. Paula came to CAF after her late husband Ken did his first ever SDTC in 2014 and after he ran with Eduardo Garcia and was hooked on CAF.
Ken unexpectantly passed away that next year and Paula approached CAF to create a legacy with the Ken Whalen Surf Challenge -an inclusive community surf day in Mission Beach that helps raise funds and awareness.
Additionally, Paula gave funds needed to start the CAF High School Adaptive Sports Program and continues to think of new ways and introduce more donors to CAF.

Partner of the Year –
Toyota
A partner who has made a significant contribution to CAF in the past year and whose values best reflect the values and mission of CAF.
Toyota has been supporting CAF over the past 4 years with vehicles and donations. Toyota is leading the investment in the Paralympic movement and athletes competing and with over 60% of Team USA athletes supported by CAF for Tokyo 2020/2021 Games -this is the year to recognize them for supporting challenged athletes at the highest level.
CAF and Toyota share athletes like: Oksana Masters, Steve Serio, Jessica Long, Alana Nichols and continue to make a huge impact in the world.

Trailblazer Award –
Kym Crosby-Hightower, Erik Hightower, and Justin Phongsavanh
A challenged athlete who demonstrated courage, commitment, and leadership – not just in their personal performance but in opening doors for others.
These three Paralympians demonstrated the definition of the Trailblazer award by giving back to the adaptive community by coaching our HSASP program the last two year all while they were training for the Paralympic Games.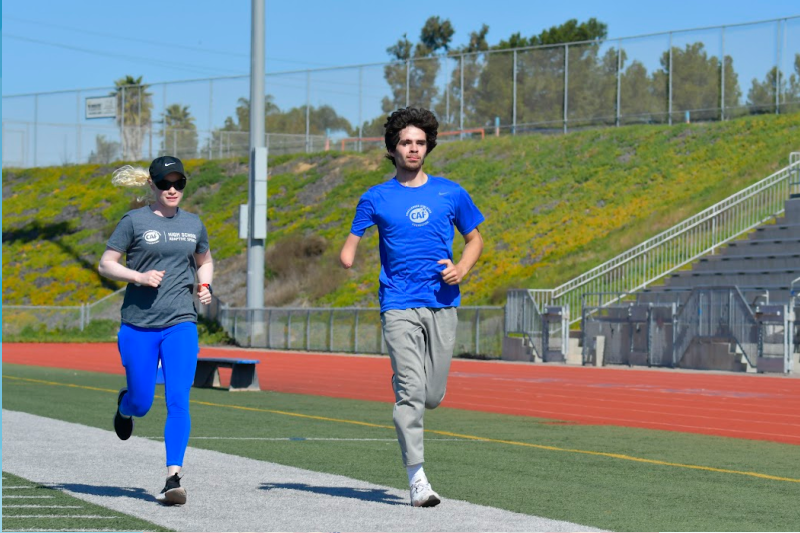 Kym Crosby-Hightower was born with albinism, having no pigment in her hair, skin, or eyes and she is legally blind with 20/400 vision. After trying every sport with a ball, in 2007, her brother talked her into picking up Track & Field. After hard work and dedication, she is a 2-time Paralympic bronze medalist.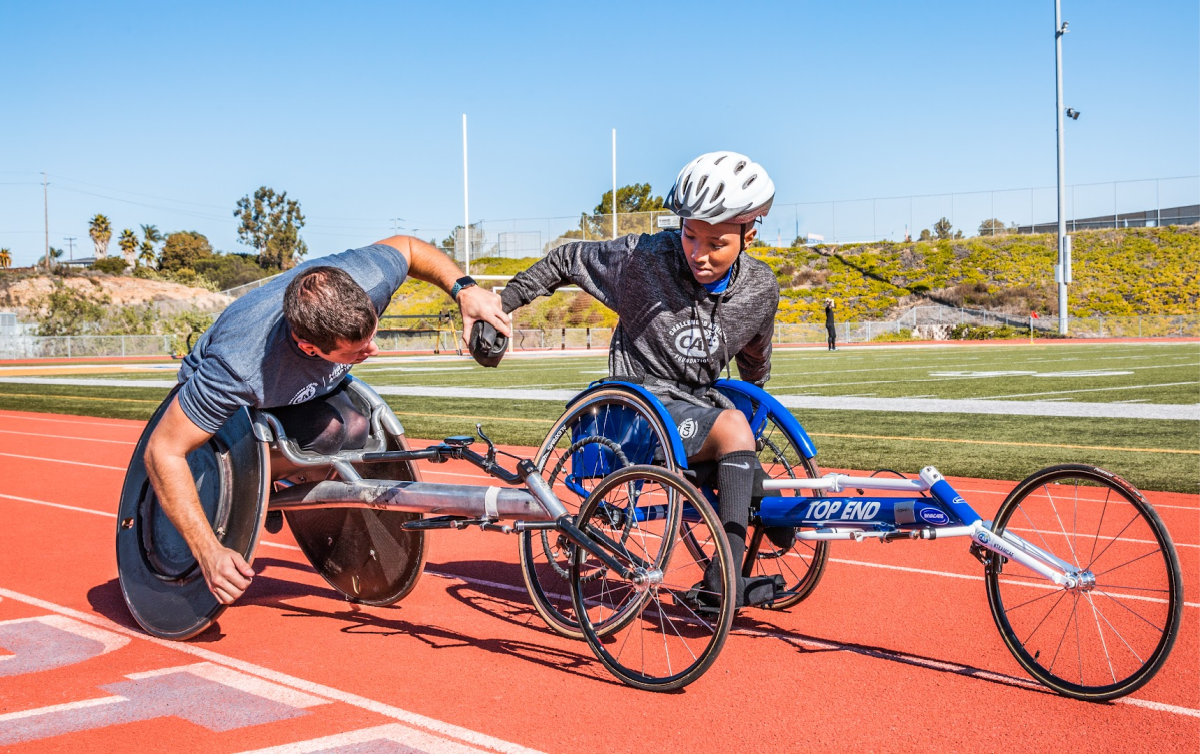 Erik Hightower started his racing career at the age of eight. When his parents introduced him to wheelchair sports, he absolutely hated it. After bribing him with money, 25 years later, Erik is currently ranked in the top 10 in the world for the 100m T54 class. He recently competed in the 2020 Summer Paralympic Games in Tokyo.
23-year-old Justin Phongsavanh was a multisport athlete in high school participating in football wrestling, track and field and rugby. In 2015, he was involved in a random act of violence at a McDonald's parking lot and was shot multiple times resulting in a spinal cord injury. Justin received a throwing chair CAF grant then a javelin, which later that year allowed him to earn his place on the national team. He recently returned home from the Summer Paralympic games in Tokyo, where he won a bronze medal.

Aspen Medical Products Most Inspirational Award –
Will Groulx
An athlete who never ceases to inspire those around them through strength, athleticism, ability, and true dedication to the CAF mission.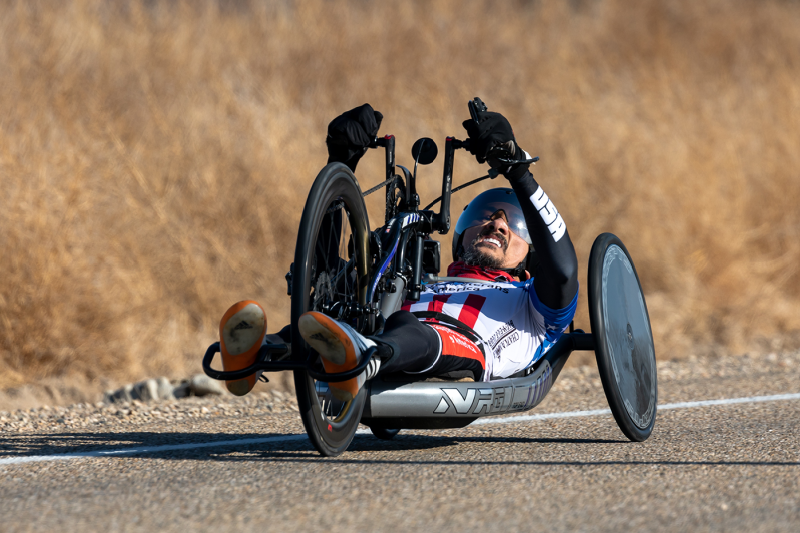 Will Groulx is a two-sport, five-time Paralympian who competes in Wheelchair Rugby and road cycling. Will served in the military until he was in a motorcycle accident that paralyzed him from the chest down. Just seven months after his accident, he discovered wheelchair rugby then handcycling and soon became unstoppable.

Exceptional Athletic Performance –
Lauren Parker and Kendall Gretsch
An athlete who, through perseverance and exceptional athletic conditioning, has achieved extraordinary levels of success in sport.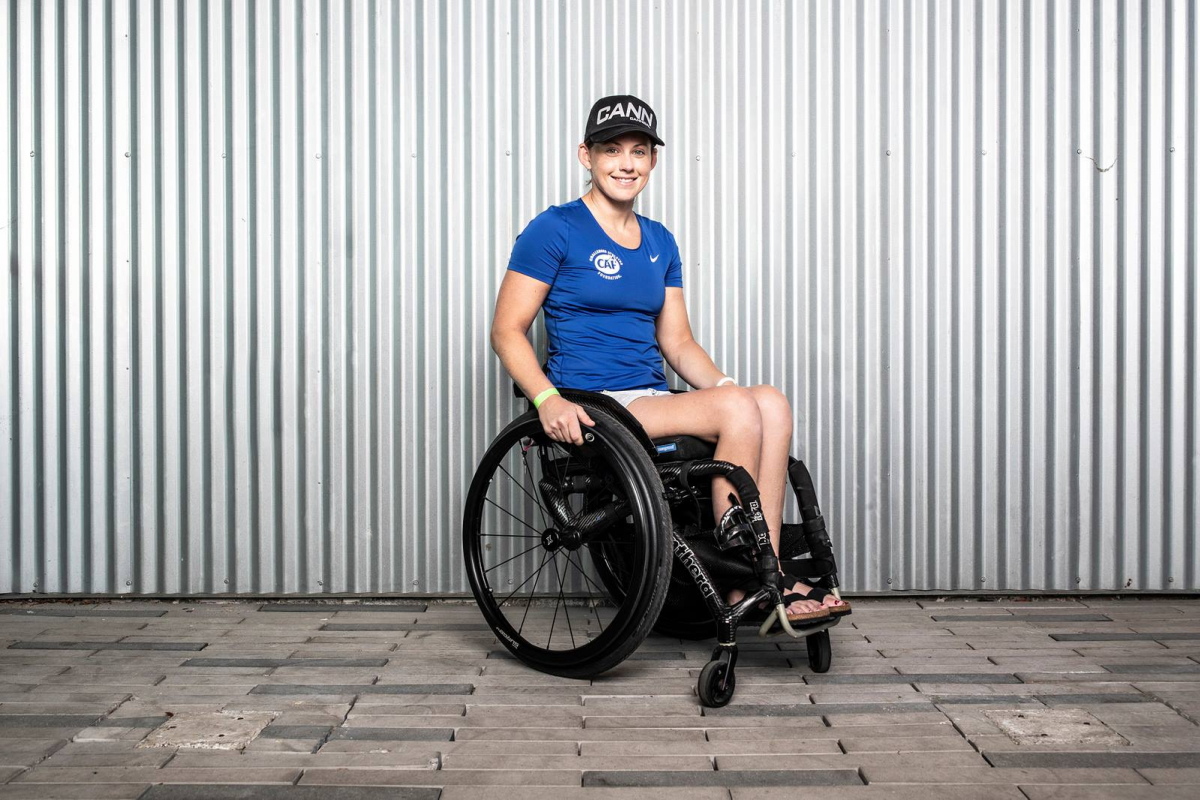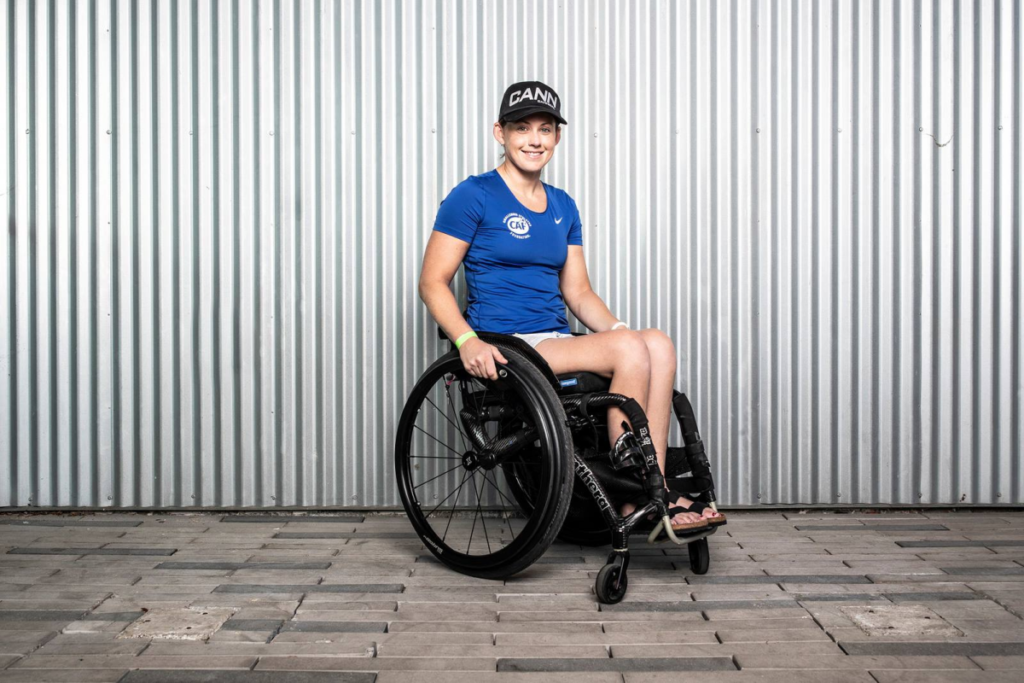 Australia's Lauren Parker, once an elite able-bodied triathlete, recently brought home a silver medal from the Tokyo Paralympics in Para-Triathlon. In 2017, Lauren sustained a bike crash while training for the Ironman Australia Triathlon resulting in paraplegia. Her accident did not stop her from competing in triathlon as she quickly transitioned to para-triathlon after receiving a CAF grant for a new handcycle in 2018.
Kendall Gretsch was born with Spina Bifida but found sport early in life. Paratriathlon was where she had her first major success and she won five USA Triathlon National Championships (2014, 2015,2016, 2017, 2018 and 2019) and three ITU World Championships (2014, 2015 and 2016). In 2018 she went to Korea and made her first Winter Paralympic team. She came home with two Gold Medals, one in Para Biathlon and one in Para Nordic Skiing. Her Gold Medal in Para Biathlon was the first Biathlon medal ever won by an American, in the Olympics or Paralympics.
When Kendall went to the 2019 ITU World Championships in 2019, she took second place to former professional triathlete Lauren Parker of Australia, who was paralyzed on April 17, 2017, during one of her last training rides before her Ironman pro debut at Ironman Australia. Both of Lauren's tires flatted at the same time during that ride and she ended up getting thrown into a guardrail and suffering extensive injuries including a broken back.
That October she checked herself out of the hospital in Australia and CAF flew her to San Diego for the San Diego Triathlon Challenge. After that weekend, she vowed that she would once again become a triathlete, this time using a handcycle and a racing chair. In 2018, less than a year after her accident and with the support of CAF, she took a Bronze Medal at the Commonwealth Game and that next summer she won the 2019 ITU Paratriathlon World Championships with Kendall Gretsch taking second place.
That set up the drama of the 2020 Paralympic Paratriathlon in Tokyo. In what turned out to be one of the most exciting events of the Paralympic Games, Kendall came from far off the pace during the finishing 5K to catch Lauren right at the line. Their final times? 1:06:25 and 1:06:26. Less than one second separated Gold and Silver. That day Kendall Gretsch became the third U.S. Paralympic Woman to earn a Gold Medal in both the summer and winter games while Lauren Parker proved to the millions of fans watching around the world that there is life after trauma.

Sam Day Rising Star Award –
Parker Olenick and Skyler Fisher
A young athlete who has demonstrated commitment, dedication and focus to meet an athletic goal.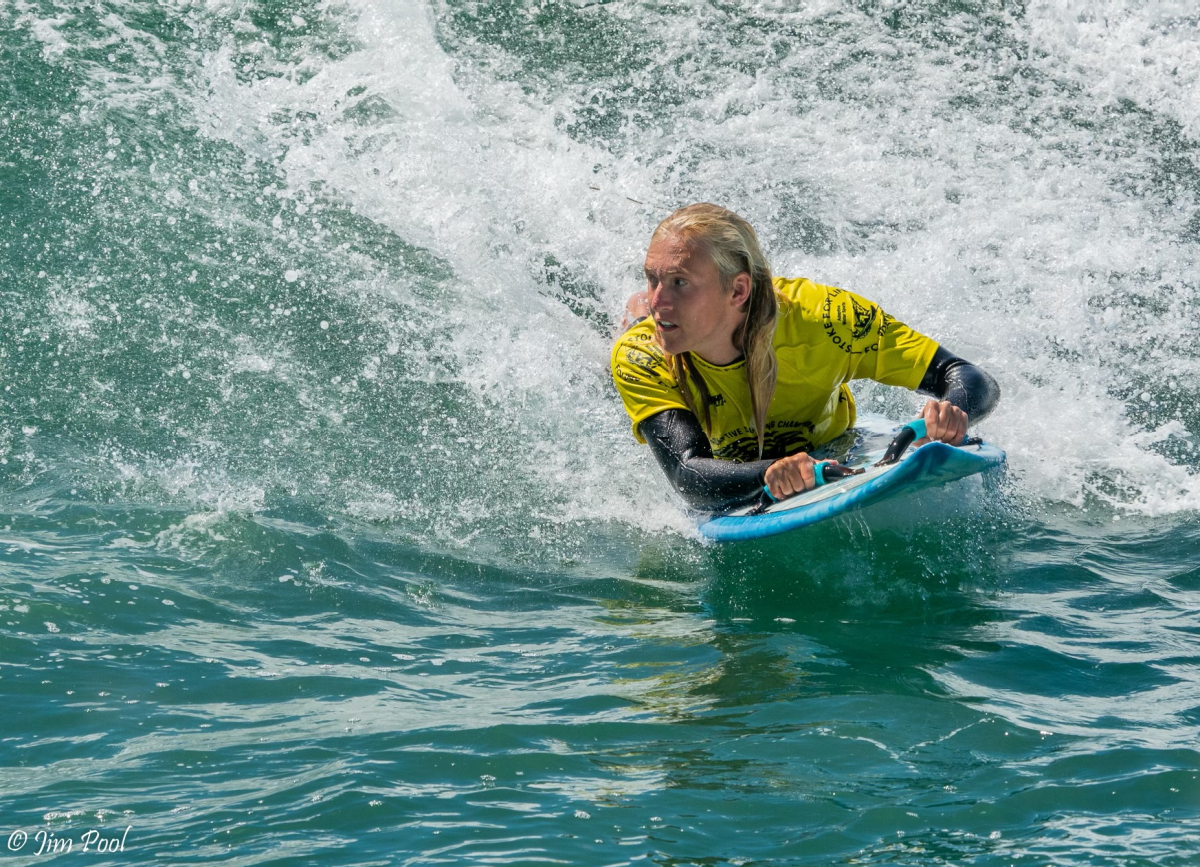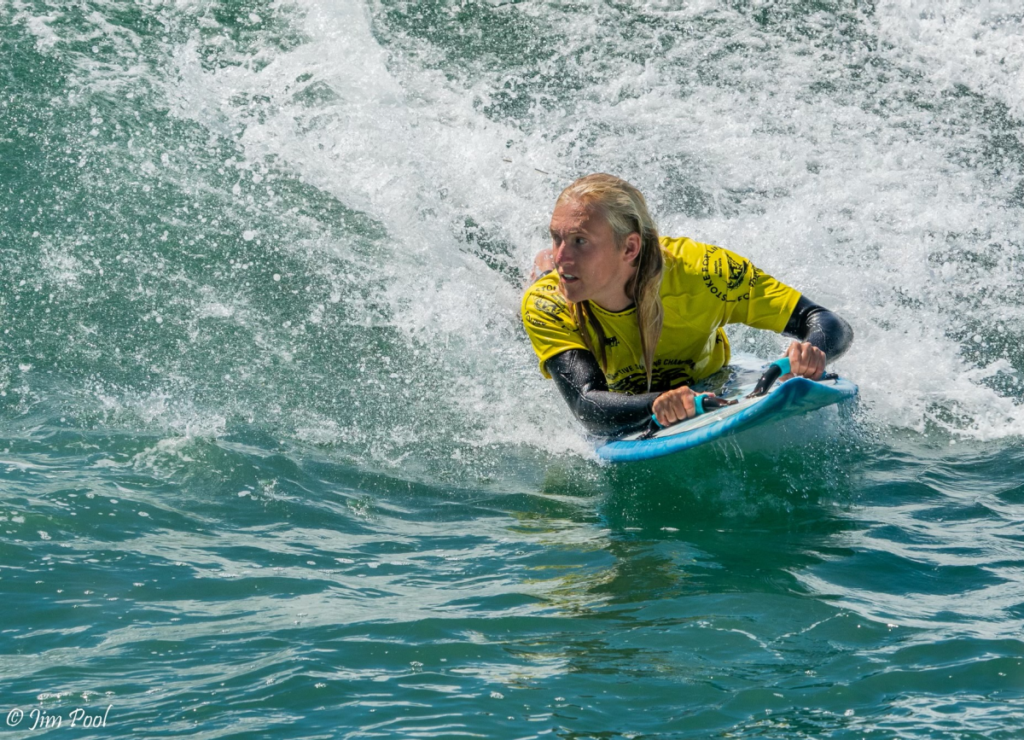 Not only has Parker Olenick been involved with CAF's High School Adaptive Sports program over the years, he has been a trailblazer in the sport of Adaptive Surfing.
Parker was born 10 weeks early, and by 2 ½ he was diagnosed with Cerebral Palsy. Parker's doctors gave him a long list of things he would not be able to do, but Parker took that list as a challenge and has never looked back.
By 11 he was playing Sled Hockey with the San Diego Ducks and soon after he was surfing year-round in the Western Surfing Association, Adaptive Surf League, and International Adaptive Surf Series.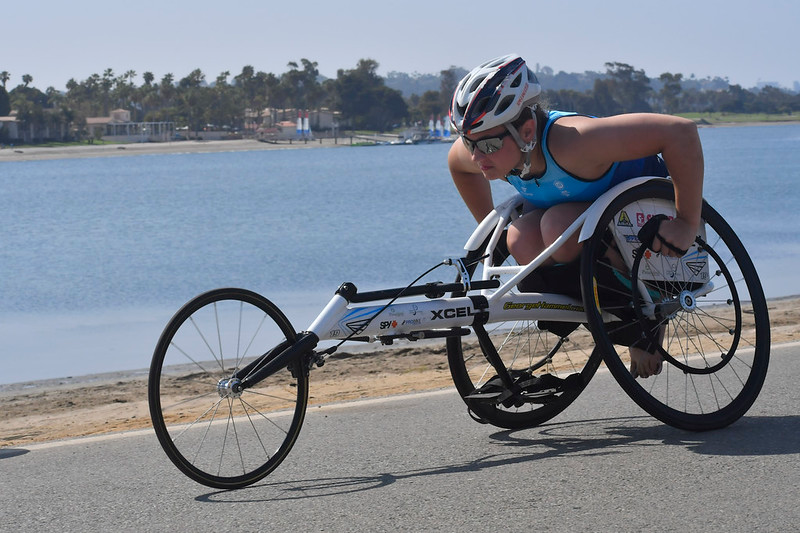 Skyler Fisher is a 17-year-old who enjoys swimming, triathlon and track and field. Not only does she compete in these sports, but she excels in them, giving her the confidence to try numerous other adaptive sports like WCMX!
In 2021, Skyler was awarded a CAF grant for a racing chair along with being accepted as part of the CAF and USAT Junior U23 ParaTri Development Team! This year, she was able to attend the CAF Youth Para Triathlon Camp, Junior Nationals for swimming and track and field, and was honored to attend Legacy Triathlon Nationals.
And this year alone, she has brought home over 25 medals from her sporting competitions

Volunteer of the Year Award –
Mike Jennings
An individual who devoted countless and meaningful hours as a volunteer to support challenged athletes and further the CAF mission.
Since he has retired, Mike has donated countless hours to the CAF cycling and triathlon programs. He volunteers his time driving, working as the team bike mechanic, and supporting our athletes whenever they need it. He is an integral part of the Adaptive Cycling program and all-new E-assist program.