CAF's 2017 Grant Distribution – Grantee Spotlights
There is no lack of ambition. No excuses. No somedays. There is no challenge too great.
There are only hands raised high; thousands of people jumping at the chance to "prove them wrong".  Because when the answer is "Challenge Accepted" by fundraisers, sponsors and donors, it means more athletes with physical challenges will get their chance to stare down an obstacle course, stand at the starting line and wake up to hope. Nothing can come between an athlete and their finish line.
This year, we celebrate over 2,448 grant recipients that are getting support from CAF's one-of-a-kind grant programs.
CAF's 2017 Grant Distribution
The Challenged Athletes Foundation community has willed a record breaking year; over $3.7 million dollars in sports related grants was distributed to 2,448 people with physical challenges who will have the opportunity to pursue their dreams with hard work, grit and determination. Traits they have proven true by pursuing more in the first place.
CAF's Grant Programs & Partners
Through CAF programming, people with physical challenges are given the opportunity to apply for a grant that best fits their goals and needs toward a physically active lifestyle; whether that means enjoying family bike rides, trying wheelchair ballroom dancing or handcycling for gold at the Paralympics. We believe there is an athlete in all of us. It's our mission to provide access to sports and physical activities to anyone with a physical challenge who raises their hand to try.
Access for Athletes
CAF's Access for Athletes program is committed to helping individuals with physical challenges overcome financial barriers by providing grants for equipment, training, coaching, and competition expenses. Grant requests are accepted from September to December every year and then after a thorough review process, are granted in May. We call this "grant season"; the best time of year at CAF! This year, grants were awarded to individuals in 49 states and 42 countries, aged 5-83 across 97 sports and activities including wheelchair basketball, track and field, beep baseball and triathlon.
CAF's Operation Rebound® Program
CAF's Operation Rebound Program provides the empowering gift of sports and fitness to veterans, military personnel, and first responders with permanent physical injuries, through grants and opportunities to positively re-integrate into their communities. $478,929 was distributed to 307 veterans and first responders this year, 110 of which were new grantees. New found mental and physical strength from sports takes these athletes from the Frontline to the finish line.
Grant Partners – YMCA and Össur
CAF's Global Partner Össur provided 105 custom built running and mobility prosthetics this year alone

. The YMCA of San Diego has provided 455 annual membership grants so that challenged athletes will have a supportive training environment. Together, everyone is working under the same mission: to change lives one athlete at a time

.  We also recognize CAF fundraisers, donors and partners who make it possible for these life changing grants to be awarded with special recognition to Craig H. Neilsen Foundation, Hanger Charitable Foundation and the David C. Copley Foundation.




Get to Know the 2017 Grantees
Gaining access to physical activity is the foundation for success in many other areas of life. Here is a glimpse into the lives and aspirations of eight 2017 grant recipients.
Rui Webster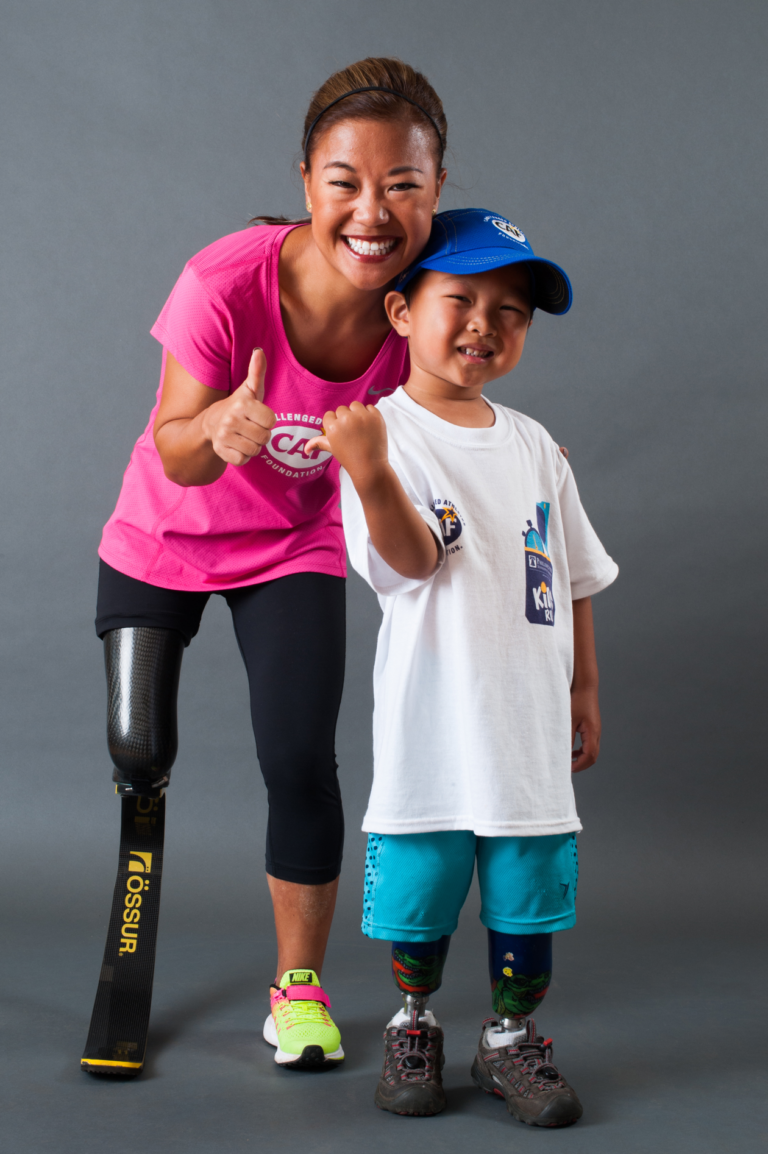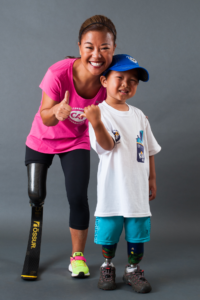 Location: Toronto, Canada
Age: 5
Physical Challenge: Bilateral amputee
Grant: Travel expenses to the Aspen Medical Products San Diego Triathlon Challenge
His Story: Rui is a five-year-old boy who was born as a bilateral amputee and adopted from an orphanage in China (ironically the same one as CAF Ambassador Scout Bassett!) by a Canadian family at the age of three. He was fit for his first prosthetic legs a year ago and is in the process of mastering this new form of transportation.  Exposing Rui to adaptive sports and other amputees will provide him with the perspective and fellowship to take off running into childhood, sports, and beyond.
Challenge Accepted: "Rui is learning how to swim, and is doing well.  He currently participates recreationally in tumbling, Karate, and soccer at our club."
---
Lindsay Hood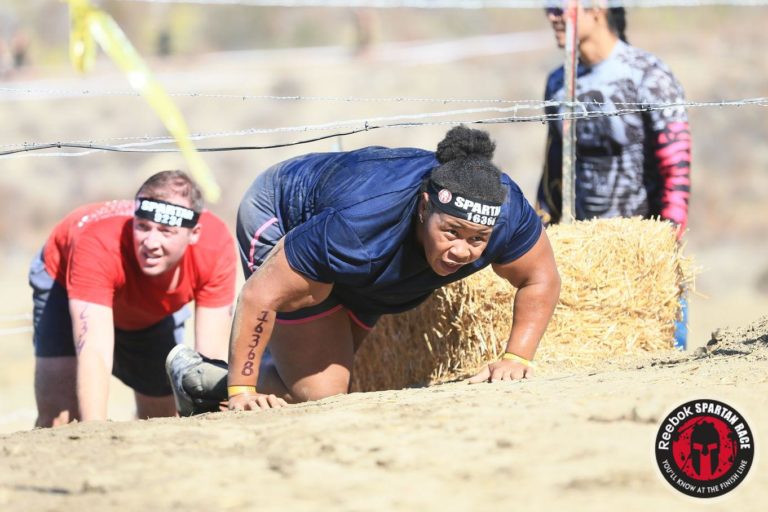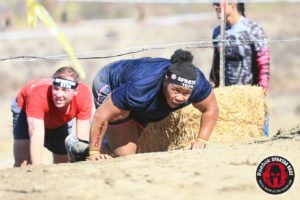 Location: San Diego, CA
Age: 40
Physical Challenge: Below knee amputee
Grant: Össur Flex-Foot Cheetah
Her Story: Lindsay has actively competed in several sports over the last 12 years and is constantly surprising herself. She competed in women's professional football and has recently turned to obstacle course racing where she is finding her groove. An Össur Flex-Foot Cheetah with waterproof components will help her compete at a higher level and run that much faster. The waterproof components: for swimming in the mud, of course! While she's not tackling obstacles, Lindsay is an accomplished writer, journalist, and currently a producer for CW6 News in San Diego.
Challenge Accepted: "My motto is: why not?  I have so many challenges and everyday obstacles that I have already overcome. When I see something that should be a speed bump, I think, why not!? Nothing has stopped me before!"
Follow:
Twitter: @loolindsayhoo
Instagram: @lindsayhood123
---
Landis Sims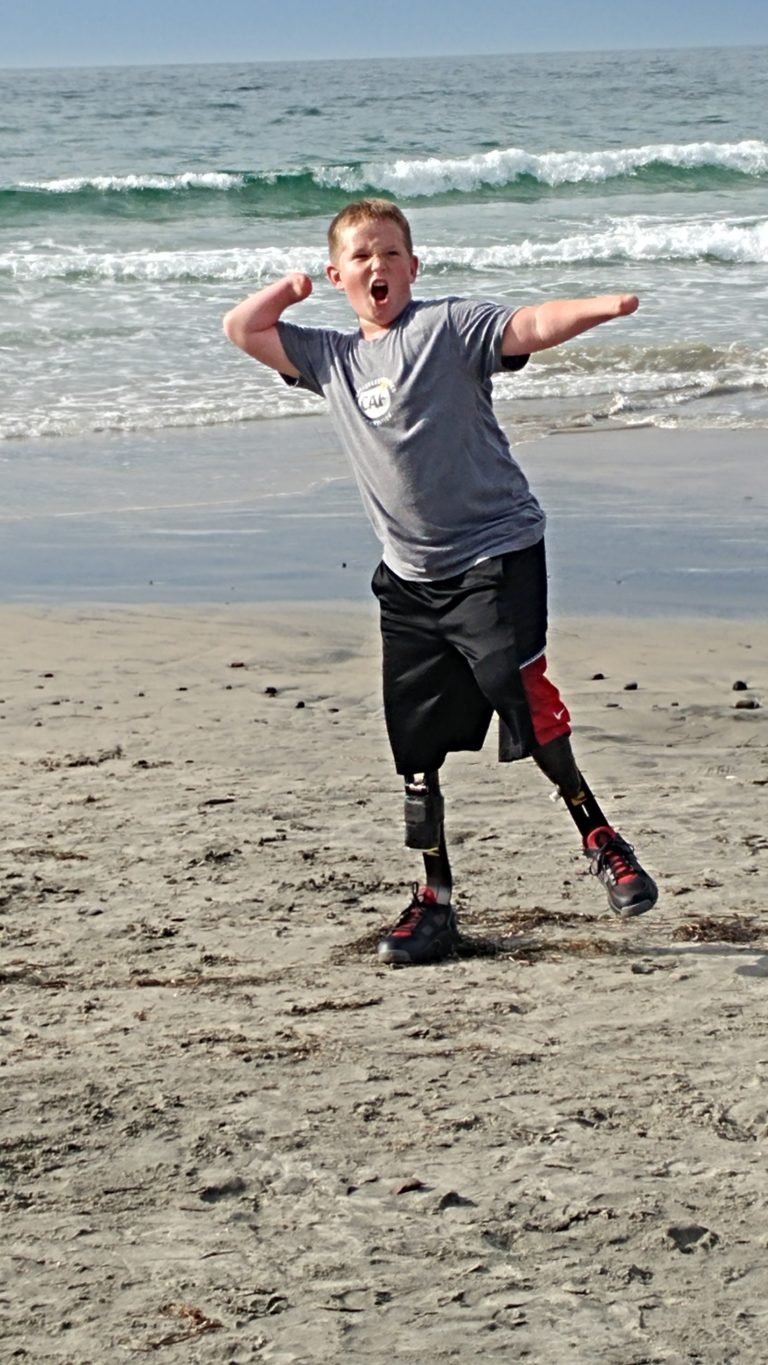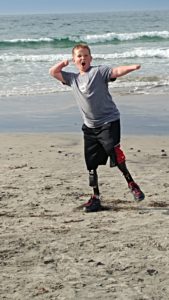 Location: Elizabeth, Indiana
Age: 11
Physical Challenge: Below elbow amputee, bilateral below knee amputee
Grant: Travel expenses for endeavor games
His Story: Landis was born as a below elbow amputee and bilateral below knee amputee. He was also born with a truly unique spirit and has learned from day one how to adapt to his challenges. He is currently a starter on his school basketball team and an honor roll student. Landis also plays football in the fall, and baseball in the spring and summer. He loves to help his mom coach and organize pickup games with his friends.
Challenge Accepted: "I was chosen for the baseball all-star team this year. My dream is to be a professional baseball player for the NY Yankees."
More: http://landisdocumentary.com/
https://www.youtube.com/user/landis05
---
David Wagner
Location: San Diego, CA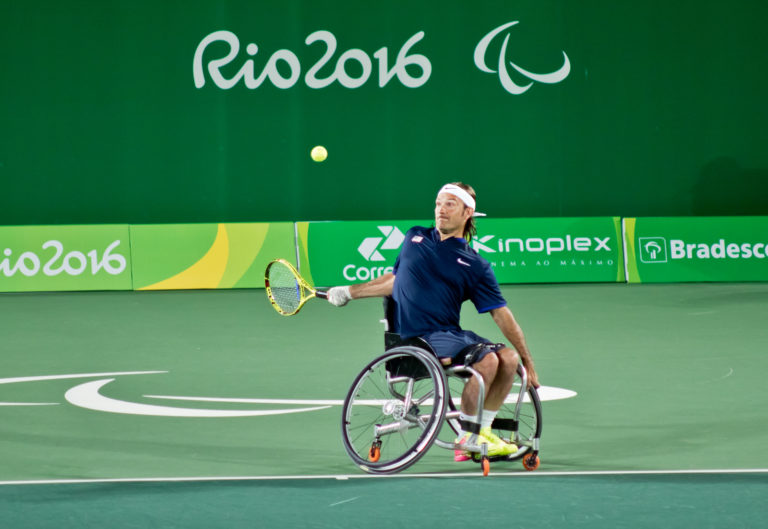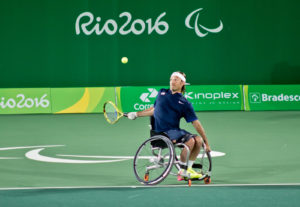 Age: 43
Physical Challenge: Quadriplegic
Grant: Wheelchair tennis competition funds
His Story: David became a C6 quadriplegic as the result of a surfing accident in Redondo Beach, CA. Prior to the accident he was a collegiate level tennis player. He has since regained his love for tennis and with one hand taped to his racket, has set out to become the number one Quad Open player in the world. Already an 8-time medalist at four Paralympic games, he has his sights set on gold in Tokyo 2020.
Challenge Accepted: "This grant will allow me to compete in three major tournaments this year to keep my world ranking as high as possible. The tournaments include two in South Africa and one in Japan."
Follow:
Twitter: @wagnertennis
Instagram: DavidjWagner
Facebook Page
Youtube: https://www.youtube.com/watch?v=bYhipxxMz74
---
Olivia Morrison
Location: Seattle, WA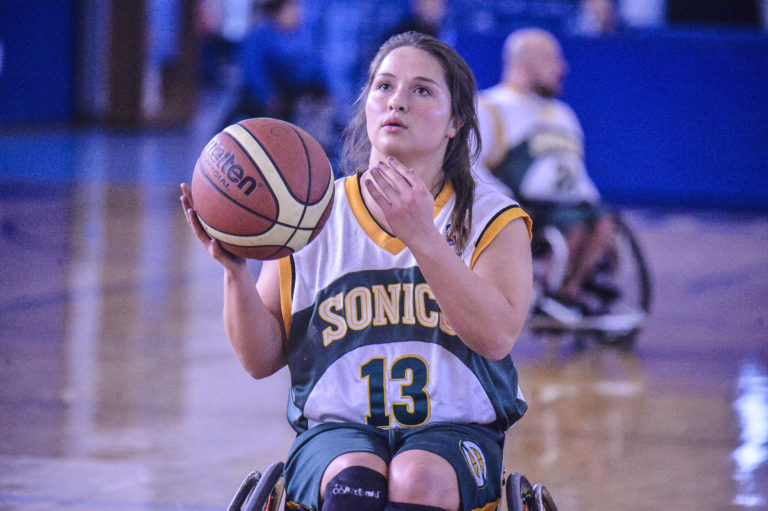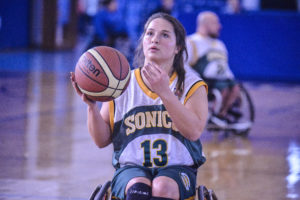 Age: 24
Physical Challenge: Cerebral Palsy
Grant: Wheelchair basketball competition expenses
Her Story: Olivia was born and raised in Russia for the first 10 years of her life. Five of those years were spent in an orphanage after both of her parents passed away. At the age of 10 she was adopted by her now mom and moved to Washington. Olivia fell in love with wheelchair basketball in high school and went on to receive a partial scholarship at the University of Illinois at Urbana-Champaign. She has now taken her competitive nature and enthusiasm to her local Seattle team where she is the only female on the D-1 championship team. Olivia is studying to become a physical therapist and is actively involved in encouraging other developing athletes.
Challenge Accepted: "This grant will allow me to travel and compete with my local team in order to continue my personal athletic skills. It will also enable me to play the sport that I so dearly love."
---
Adrian Broca
Location: Los Angeles, CA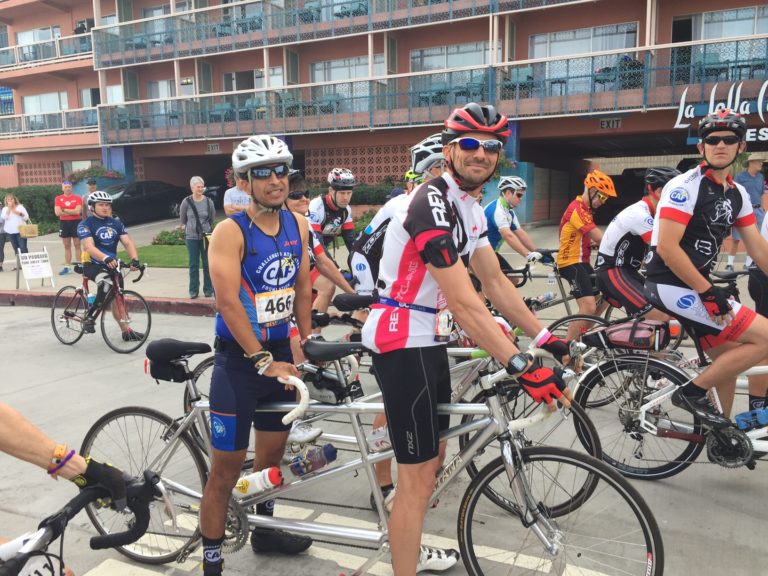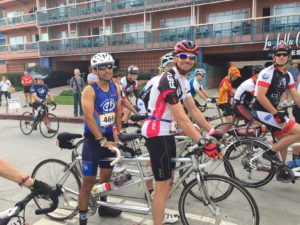 Age: 39
Physical Challenge: Visually impaired
Grant: Funds toward a tandem bicycle
His Story: About 20 years ago, Adrian lost his vision due to the genetic condition Leber's Hereditary Optic Neuropathy. With his unending determination, Adrian has since completed 36 marathons. He has recently taken up a new passion for the sport of triathlon after competing in the Aspen Medical Products San Diego Triathlon Challenge. He is hooked on the sport and plans to complete a full IRONMAN® by 2018 with the help of his tandem bicycle.
Challenge Accepted: "My quest is to become one of the world's best blind endurance athletes."
---
Kristan Seaford
Location: Matthews, North Carolina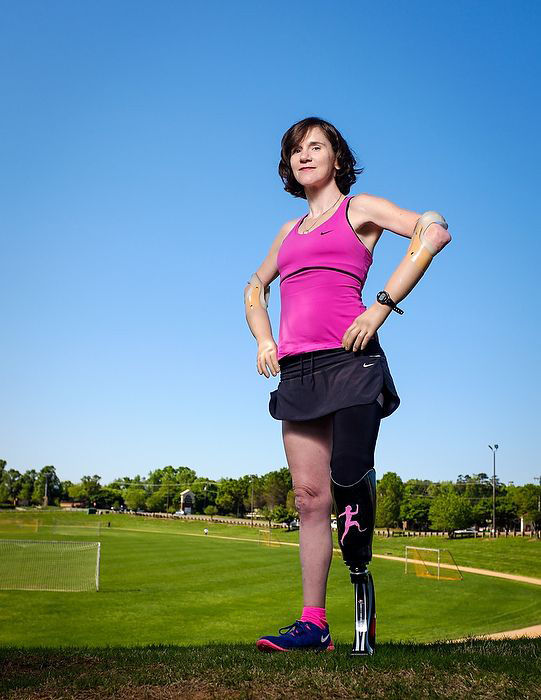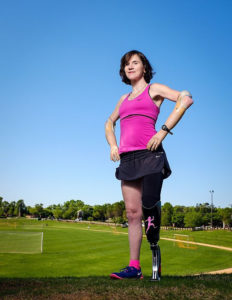 Age: 41
Physical Challenge: Triple amputee
Grant: Funds for a handcycle
Her Story: Kristan was a busy full time mom to five children and a part-time fitness instructor with a love for marathon running. After a bout of strep throat turned into double pneumonia, then sepsis, and ultimately septic shock, she spent 100 days in the hospital and was lucky to survive. The life-saving medication, however, left her as a triple amputee with her remaining foot missing the toes and half of the heel. She has continued to pursue an active lifestyle, while mentoring other amputees and serving as an inspirational speaker.
Challenge Accepted: "My short-term goal is to be able to join my family in bike rides! My ultimate goal is to reclaim my ability to participate in triathlons"
Follow:
www.kristanseaford.com/blog
@kristanseaford
---
Sharona Young
Location: Orlando, FL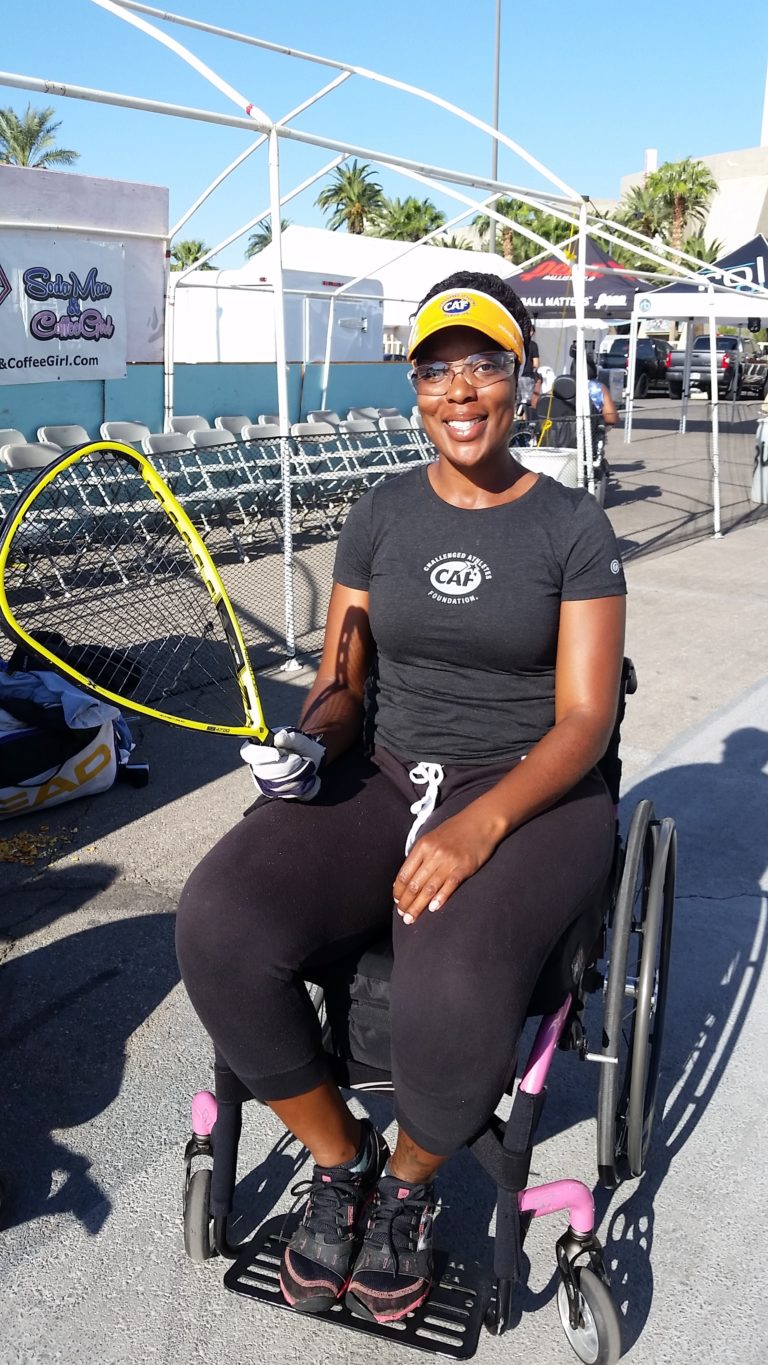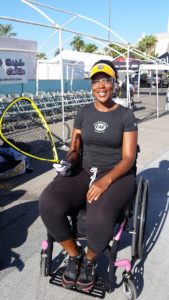 Age: 35
Physical Challenge: Multiple Sclerosis
Grant: Travel for Wheelchair Racquetball Championships
Story: Sharona entered the U.S. Navy at 17 years of age. A few years into her service she started experiencing some medical issues and was later diagnosed with Multiple Sclerosis, ironically on the same day she was promoted to Chief Petty Officer. She went through a tough period of depression from this life changing news, but managed to continue in the new role. Two years later she was medically retired from the Navy and has since found relief from daily stressors by participating in sports and a community of likeminded people.
Challenge Accepted: "I am grateful for the opportunity to connect with new people and learn more about adaptive sports.  I look forward to finding new adventures with fellow veterans during my healing process.  Thanks again CAF Operation Rebound for all your support.
Challenge Accepted by All
CAF's mission is unfolding with every story and every first step toward a physically active lifestyle. Grant season is possible because people are saying "yes". Fundraisers are committing to higher goals. Sponsors are reaching new levels of support. Donors are digging deep and athletes are stepping up for their next challenge.
Help Fund the Next Generation of Athletes
In honor of grant season, please donate just $10 to CAF to show your support today and desire to help fund the next generation of athletes. There are so many more challenges to be accepted and we need your help. Visit www.donatecaf.com and donate just $10 today.