CHALLENGED ATHLETES FOUNDATION WRAPS MDC WITH OVER $1.8 MILLION RASIED FOR ADAPTIVE ATHLETES
Million Dollar Challenge is more than just a ride. Congratulations to all MDC riders, supports, and staff  we did it! 
Authored by: Alexis Kruger 
What an unforgettable year! Over 130 riders participated in the 640 mile ride down the California coast from San Francisco to San Diego building relationships, riding hard, and raising support for CAF. There were over 27 adaptive athletes on route, a record number for the Million Dollar Challenge community. Be it the last three days or the entire seven, every rider and supporter played a role in creating and enhancing the CAF community. Together, we fundraised over $1.8 million dollars to help adaptive athletes gain access to sport.
" The pelotons showcased what the spirit of MDC is all about. The memories, laughs, and experiences we shared over the past 7 days was something to be cherished. We had beautiful riding weather this year basking in the the sunny cliff-sides of Big Sur, the long stretches of land through Solvang, the costal waterways along Santa Barbara, and through the towns of our home in San Diego."
 – Anna Griessler, Special Events Cycling Manager 
Sponsor Shout Out
Sully Entertainment
Thank you for being CAF's title sponsor and managing all of our production programs, daily film coverage, photos, and video wall and production.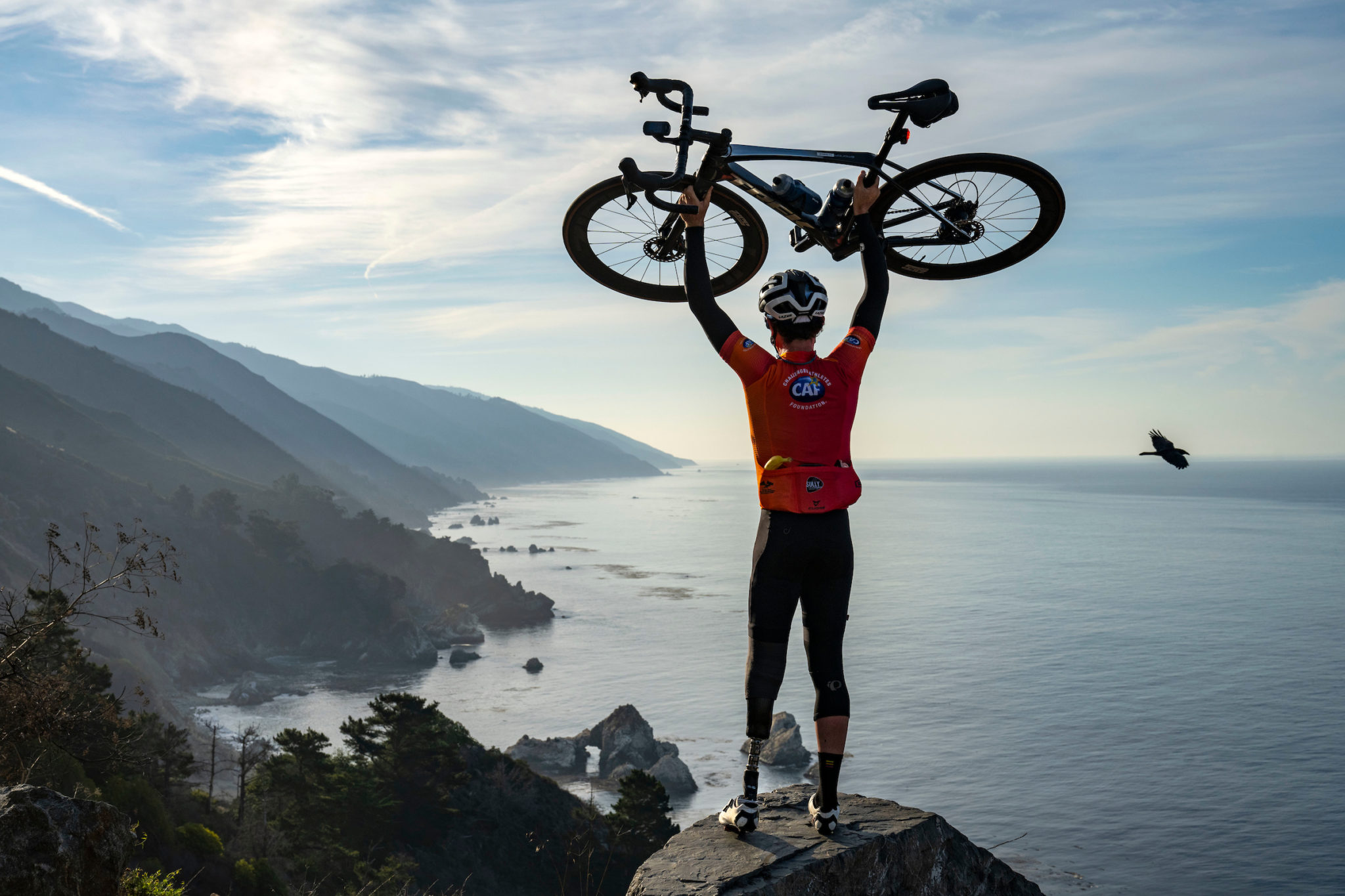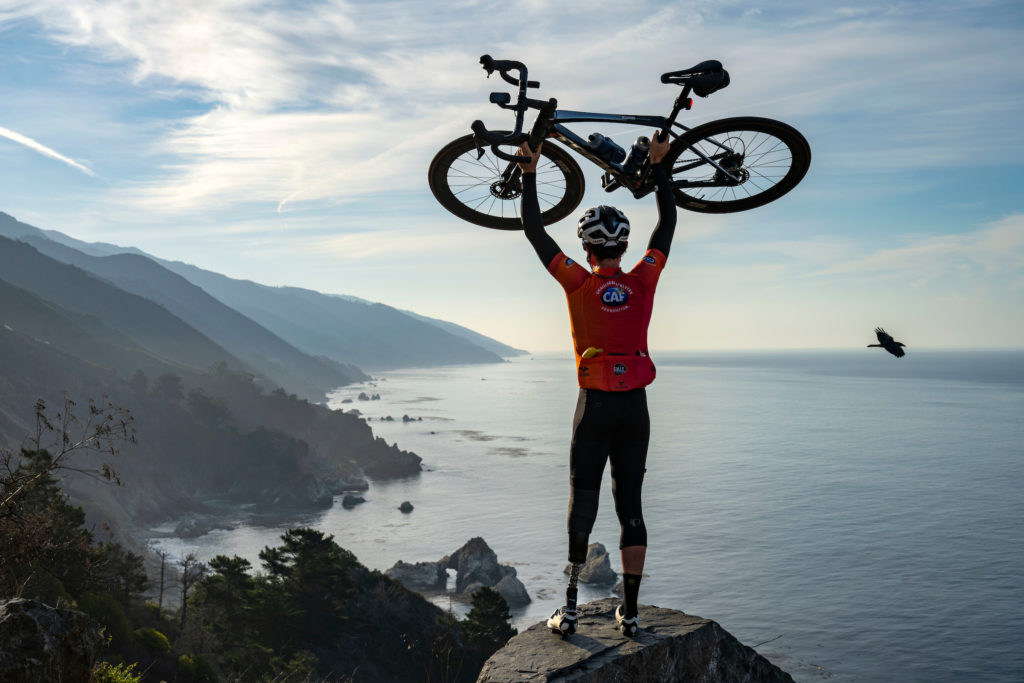 Sponsor Appreciation
Tech Sgt Jack Kushner Foundation 
Thank you for the huge fundraising and donation amount to help further CAF's mission throughout the year.
100%
Thank you to 100% for providing a number of glasses we gifted to riders, daily on MDC, for showing grit and spirit of the ride.
CalPrivate Bank
Thank you for all of your support for MDC, your donation will have an impact for our adaptive athletes throughout the year.
Toyota
Thank you for the continued support of CAF. The vehicles lent for CAF to use on MDC proved valuable to help us deliver support for our athletes such as using the truck beds to transfer walking day chairs to locations throughout the ride for adaptive athletes.
GU
Thanks to GU, our riders stayed hydrated and nutritionally fed so they could perform at their top level throughout the ride.
Zym
Thanks to Zym, our riders kept their electrolyte counts high and were able to ride faster for longer.
N'Spire Happiness
Thank you to N'spire for donating the arm-sleeves that kept our riders protected from the sun and warm in the cooler mornings.
The Feed
The Feed provided water bottles for our riders to use on the bike ride and nutrition credits so our riders could bring their favorite go to nutrition snack and maintain their physical performance throughout all 640 miles.
Empowering Lives Through Sport
Funds raised from MDC support CAF's mission to empower lives through sport, so athletes can pursue active lifestyles and experience life without limitations. CAF believes that involvement in sports at any level increases self-esteem, encourages independence, and enhances one's quality of life. This is only one of many inclusive events  that showed the true impact of CAF's mission and how our efforts and your support empower the lives of adaptive athletes across the world.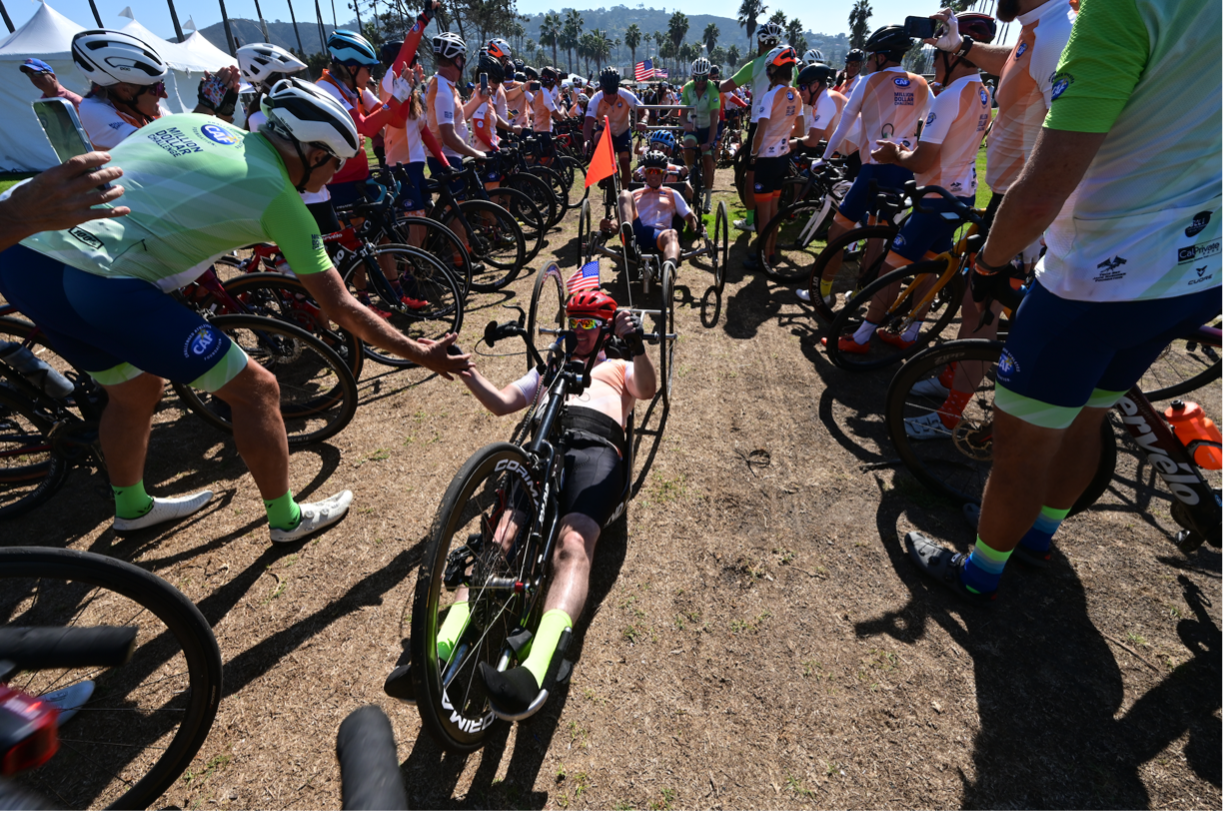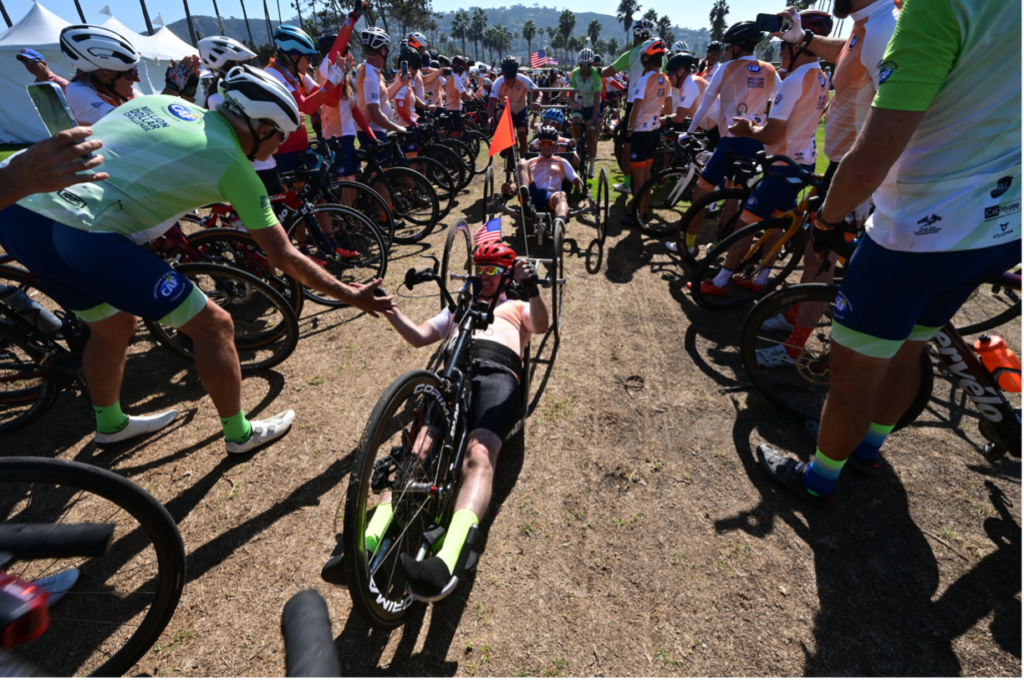 Participation Doesn't Stop at MDC
A perk as a 2022 MDC fundraiser is membership in the CAF Cycling Club! The best part about the Cycling Club is that CAF has options for everyone to join! We have local Clubs in San Diego, NorCal, and Idaho. We also have a Global Cycling Club that brings athletes of all ability levels together through online platforms, monthly newsletters, training tips and tricks, and so much more.
If you're interested in joining one of our Cycling Clubs, please email
[email protected] to be added to the group and receive additional perks.
Stay tuned for what we have in store for 2023!