CAF Athletes Take on IRONMAN Coeur d'Alene
On June 27, 2021, more than 2,000 athletes from across the world, including two athletes from CAF-Idaho, will come together to compete in IRONMAN Coeur d'Alene. Taking place in the rugged Pacific Northwest, this race includes a swim in Lake Coeur d'Alene, a scenic bike route through rolling hills along Highway 95, and a three-loop run, ending with a spectator-lined downhill.
Alongside Paralympian and CAF ambassador Willie Stewart, Idaho athlete Kevin Rhinehart will compete on behalf of stroke survivors and victims like himself.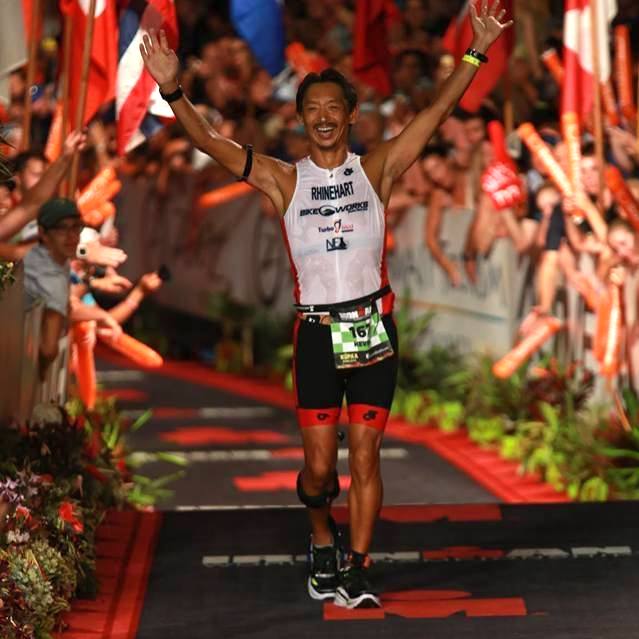 "I Don't Race"
When you ask Kevin about his athletic achievements, he humbly shrugs and points out that he's not very fast. As he shares stories of his first super-sprint triathlon in 2015, followed by five 70.3 races and the moment he became an IRONMAN in Kona, he almost seems surprised by his own accomplishments.
"I don't race," he said matter-of-factly. "I train and I participate. I get to train because I can, and I do it for stroke survivors who can't."
Every 40 seconds, someone in the United States has a stroke. The disease is a leading cause of serious long-term disability and results in more than 140,000 deaths each year. Following his stroke in 2012, Kevin had trouble standing, swallowing, writing and balancing. His aphasia and new physical challenges forced him to quit a job and hobbies he loved. He thought his life was over.
After finding inspiration during a volunteer shift at an IRONMAN run station, hiring a trainer and gaining access through grants from CAF, Kevin found a new purpose.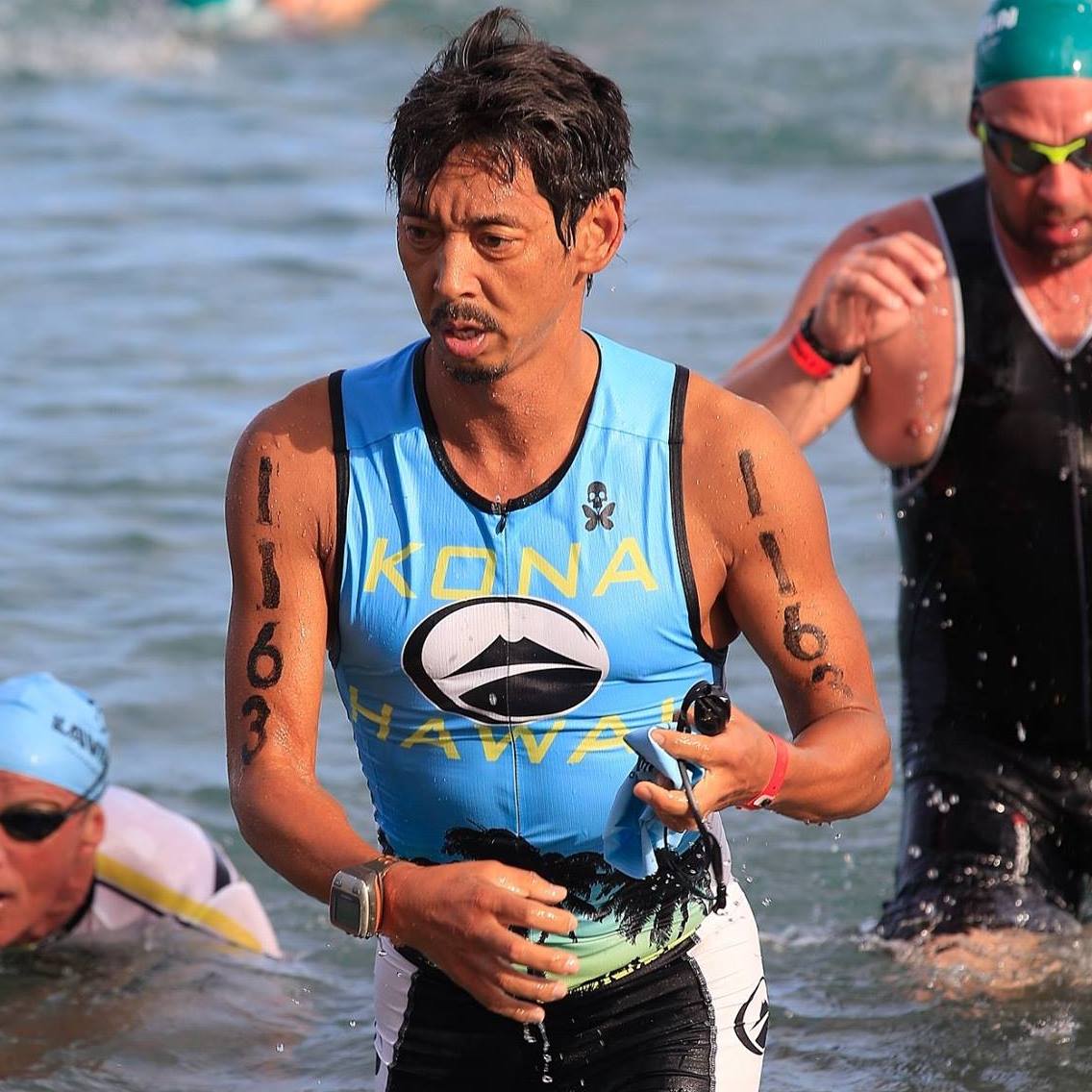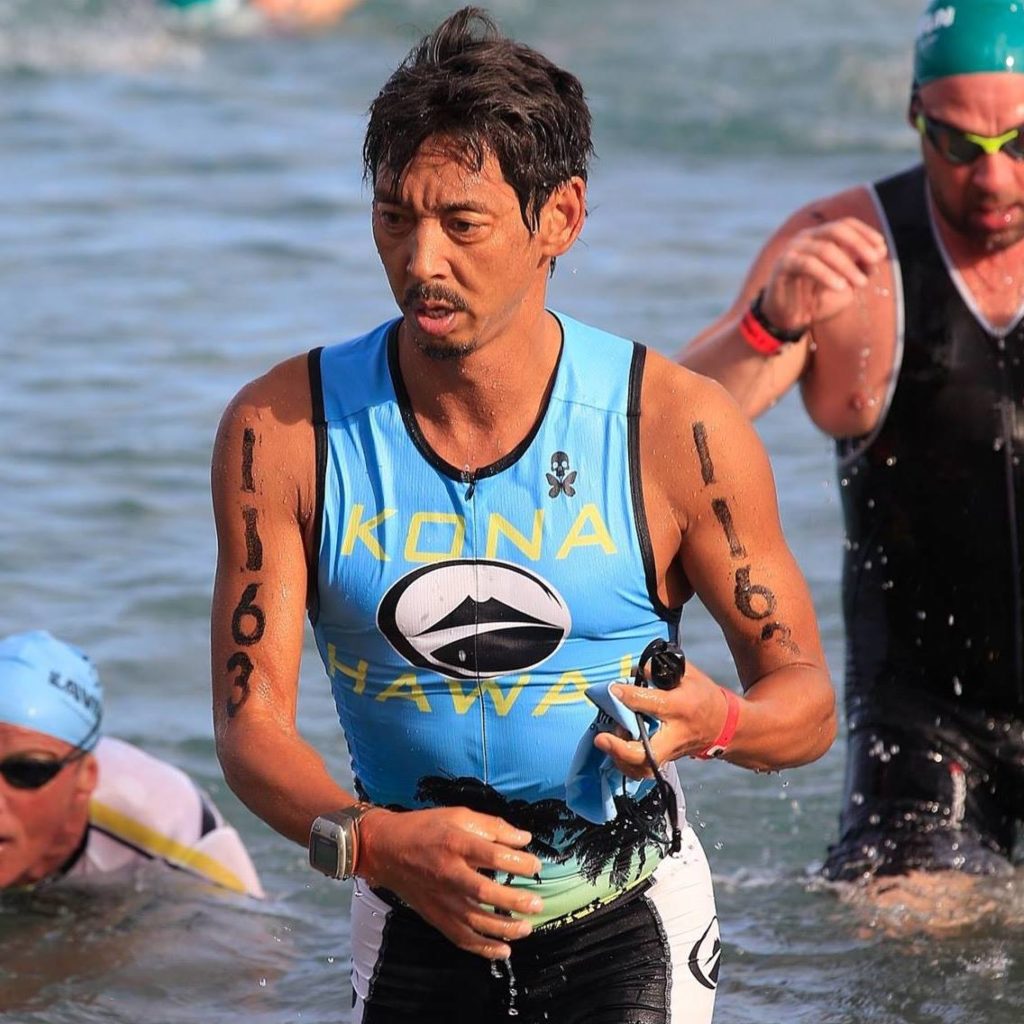 "I was never a casual runner even before my stroke, but just a few days ago I ran 11 miles," he said. "It was miserable, but I was running when there was a time when I couldn't walk. I'm leading a very rich life now."
Despite his passionate training routine — seriously, follow Kevin on Facebook to see his level of dedication — the hills of the IRONMAN Coeur d'Alene have him feeling a little intimidated. Nerves aside, Kevin plans to complete race, followed by the IRONMAN 70.3 in Washington this September, and a full IRONMAN in Arizona in November.
"Ready or not, here I come," he said.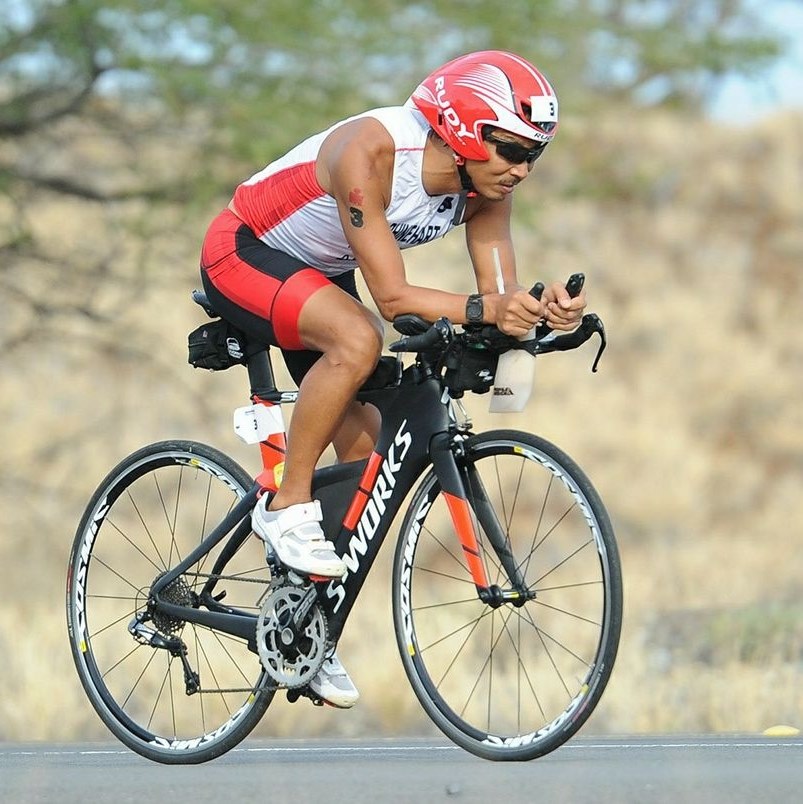 A Firsthand Experience
In a community of only 50,000 people, IRONMAN Coeur d'Alene is a monumental event: and for onlookers like Jenny Gray, it's an important one.
"IRONMAN is always an incredible thing to watch, but to have CAF athletes from our state participating, and for people in our community to be able to see firsthand what adaptive athletes can accomplish, that's really something unique," she said.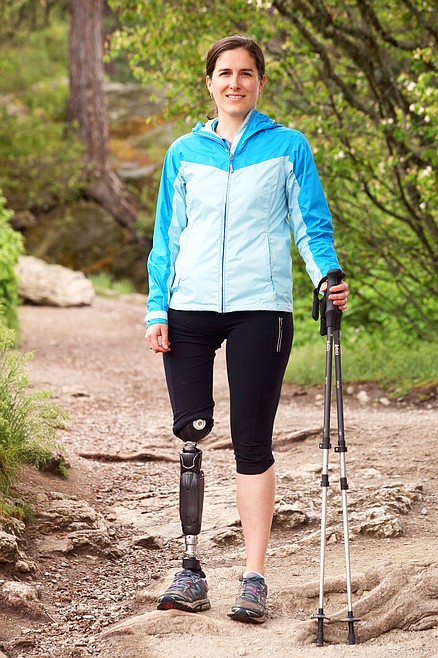 In 2017 while she was 24 weeks pregnant with her son, Jenny underwent surgery for an above-knee amputation as a result of osteosarcoma. Two weeks after her son was born, she began 7.5 months of high-dose chemotherapy.
"I was a new mom and a new amputee going through chemotherapy," she said. "I'd been an athlete my whole life and suddenly I found myself really struggling because physical activity was my coping mechanism."
After a few nights of Googling photos of amputees running and biking, Jenny came across the Challenged Athletes Foundation and applied for a grant for an Ossür running prosthesis.
"The fact that I now have a tool that enables me to run again is life changing. I've regained part of my former self and a huge part of my identity."
Steadily building up to a 5K run and soon longer distances, Jenny is eager to watch her peers compete in her own backyard.
"It's a group of resilient, motivated people and I really think this is an opportunity for a lot of connections to be made for adaptive athletes in North Idaho."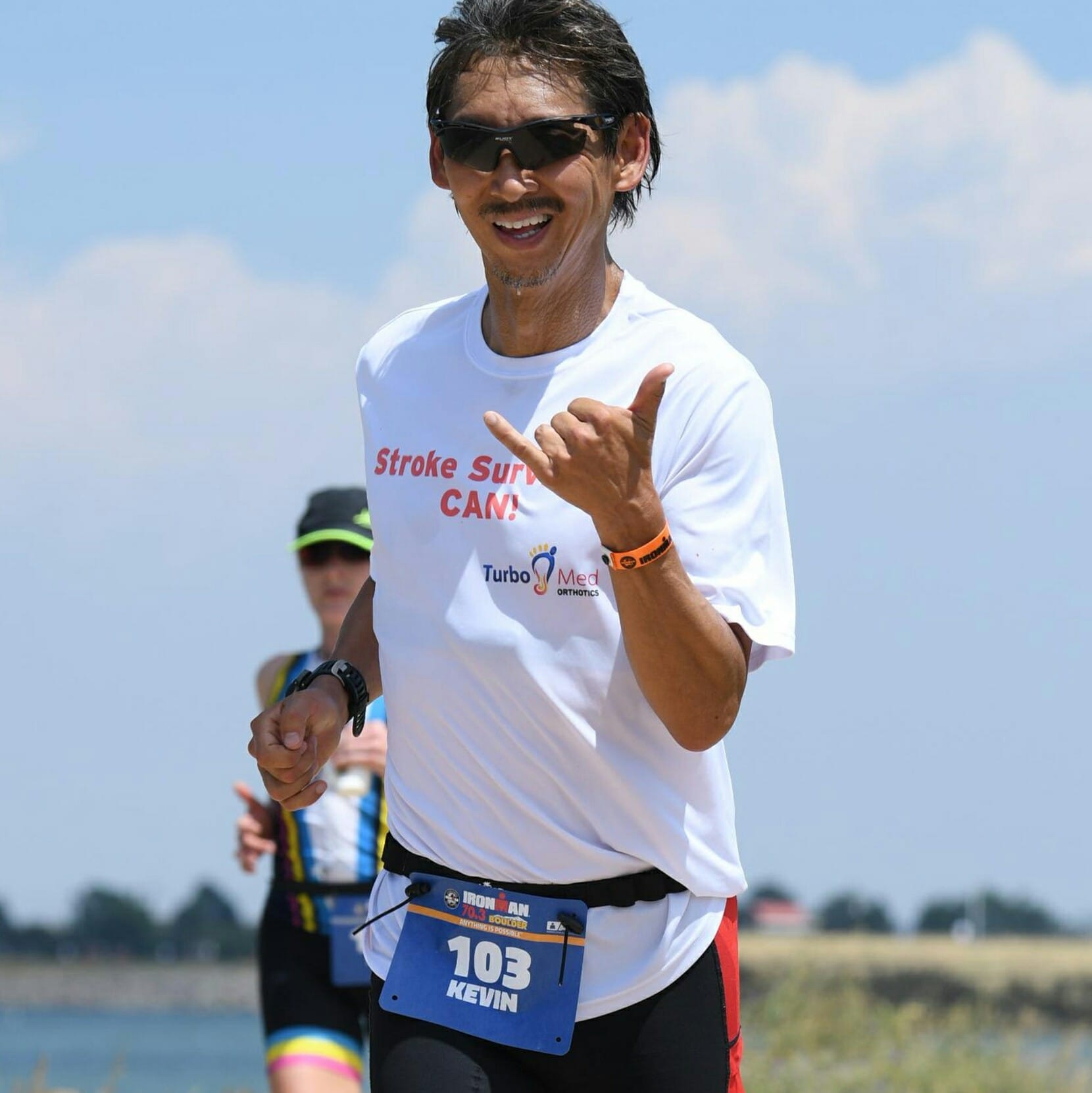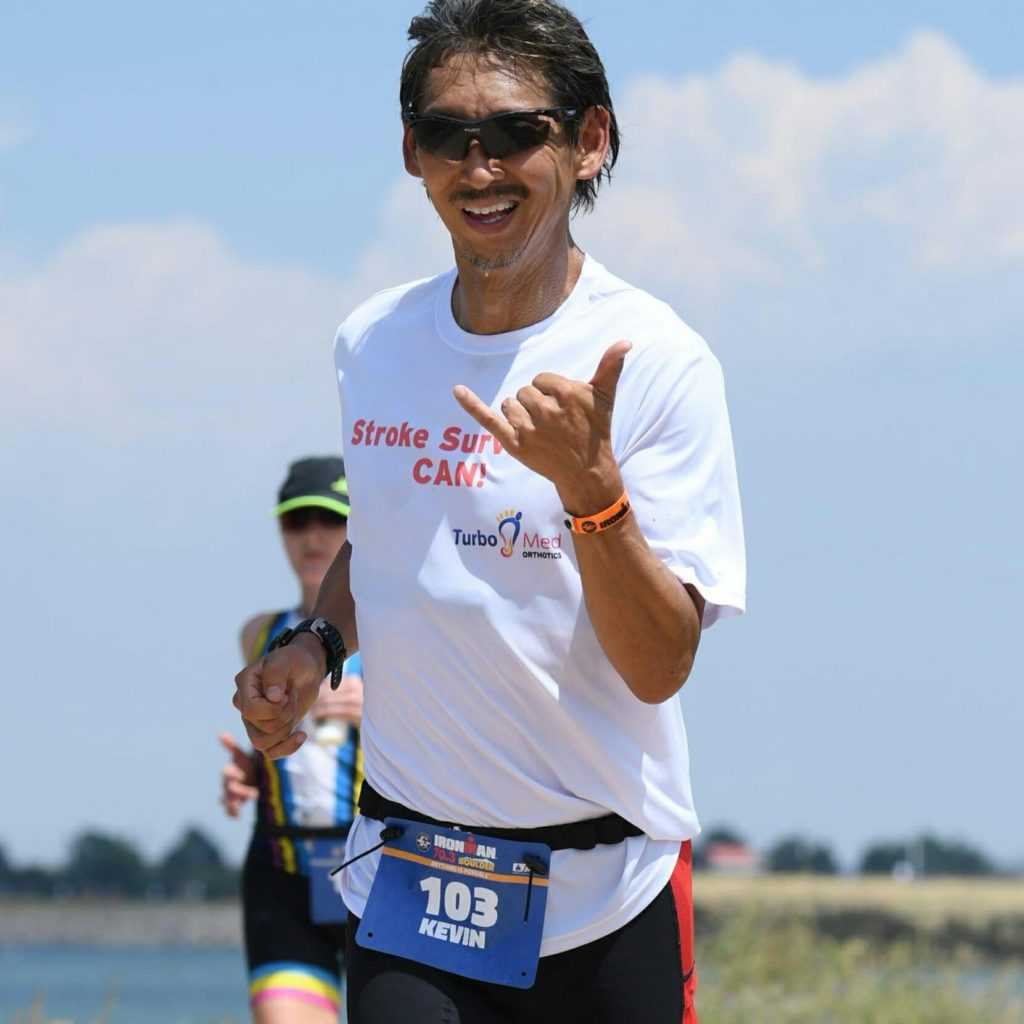 To follow your favorite IRONMAN athletes and stay up to date on race schedules, download the IRONMAN Tracking App from the Apple App Store or Google Play.