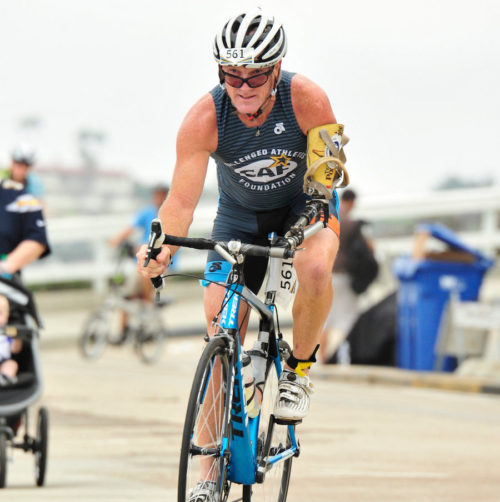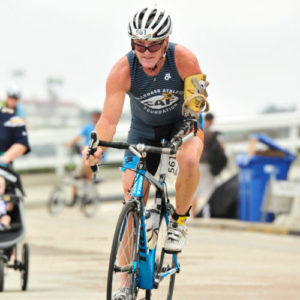 Physical Challenge: Amputee
Sport: Cycling, Triathlon
In 1980, a construction accident resulted in Willie's arm being ripped out of the socket. Because of rush hour traffic, Willie ran a mile on foot to the hospital while trying to hold his left bicep muscles in with his remaining arm.
The former all-state wrestler showed his enduring grit by competing in a host of endurance and extreme sports following his accident.  Willie captained the Washington Rugby Football Club a few short years after losing his arm and turned that experience into a catalyst that launched him into the world of endurance sports.
Willie's impressive sport resume includes winning the Catalina Marathon overall, completing the Ironman and Xterra world championships, and a Paralympic medal in cross country skiing. Willie is also a 15-time Escape from Alcatraz Triathlon finisher and current course record holder, two-time finisher of the grueling HURT 100 mile run in Honolulu, Hawaii, the first challenged athlete to complete the Leadville 100 Ultramarathon race series, and has kayaked the Grand Canyon with one arm. In 2020, Willie was one of the legendary riders of CAF Idaho's grueling Smoke 'n Fire 400 bike race team. He is also a four time Ironman finisher.
Willie serves as a spokesperson and advocate for Challenged Athletes Foundation and plays a key role in facilitating events such as the San Diego Triathlon Challenge and Heroes, Heart, and Hope Gala in New York.  Willie has mentored countless adaptive athletes and pushed them into recognizing their true potential.

In The Media: