A life-changing day of "firsts" at the Össur Running and Mobility Clinic presented by Challenged Athletes Foundation in Minneapolis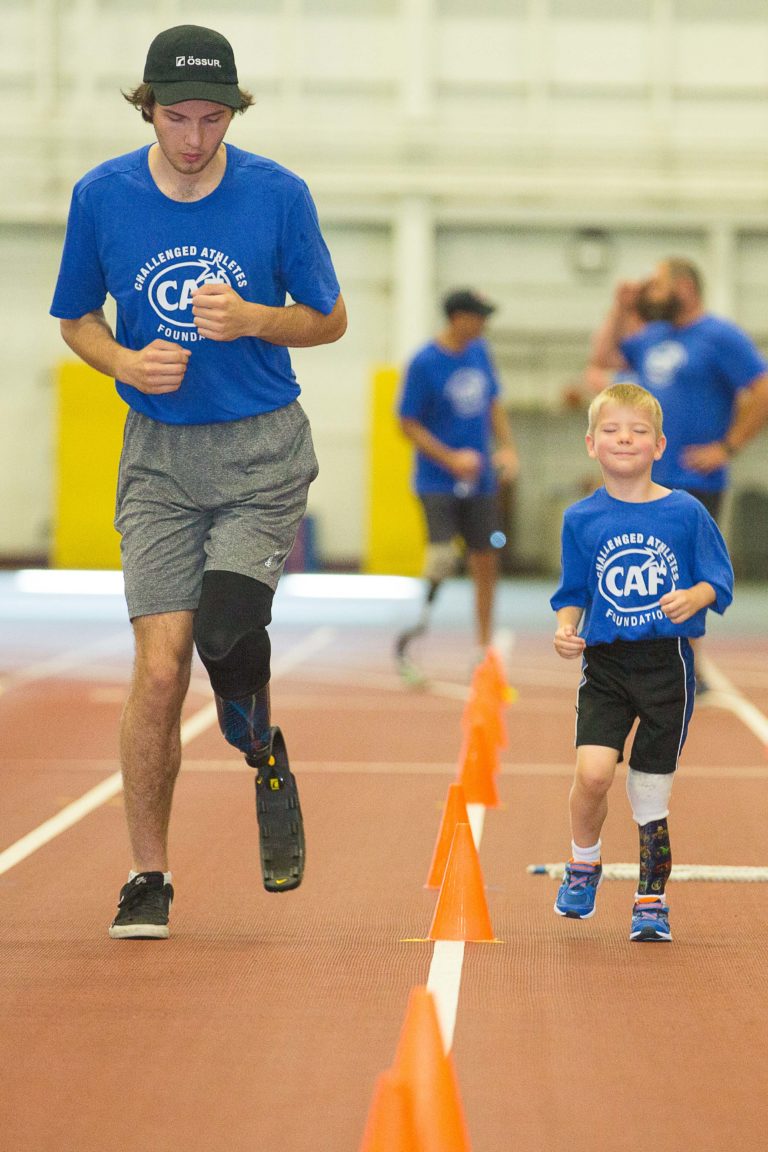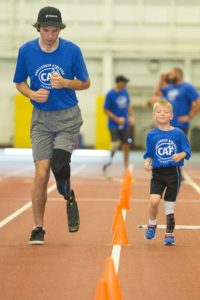 6-year-old Tommy had visions of an active future; soccer, rock climbing andmountain biking. When diagnosed with cavernous lymphangioma, he knew that amputation was his key to a full life of mobility and sport, rather than one of pain and limitations. With the support of his family, he elected to have his leg amputated and his mobility has grown unstoppable ever since.
Tommy, now 18-years-old, was one of 30 athletes empowered through expert instruction and activities at the Össur Running and Mobility Clinic presented by Challenged Athletes Foundation® (CAF). Held for the first time at the University of Minnesota Field House on July 22, 2017, this clinic gave individuals with lower limb amputations the opportunity to learn new running and mobility techniques from world-renowned coaches.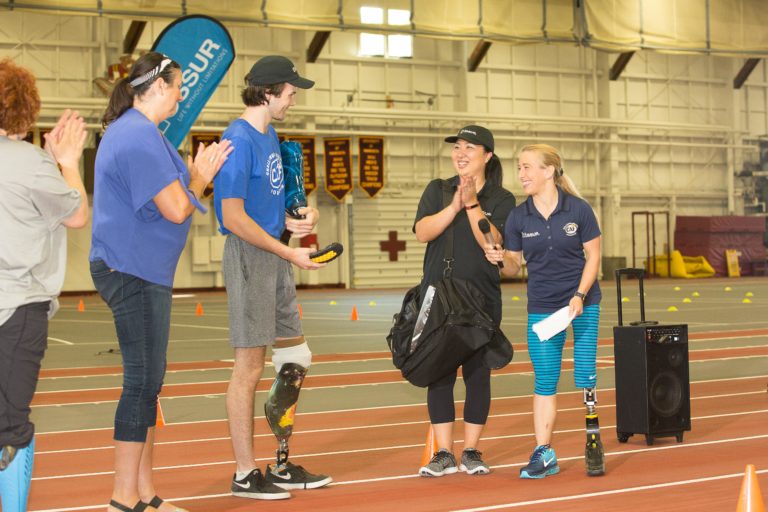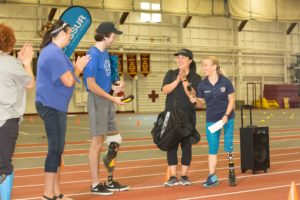 As a surprise part of the clinic, CAF & Össur granted Tommy an Össur Flex-RunTM with a Nike sole to help him achieve even greater accomplishments in his favorite activities, including soccer, lacrosse, ultimate frisbee, rock climbing, mountain biking, and aerial arts on the trapeze. A 2017 graduate of the Main Street School of Performing Arts, Tommy is attending Normandale Community College this Fall, and ultimately plans to study Biology and Physical Therapy at the University of Minnesota.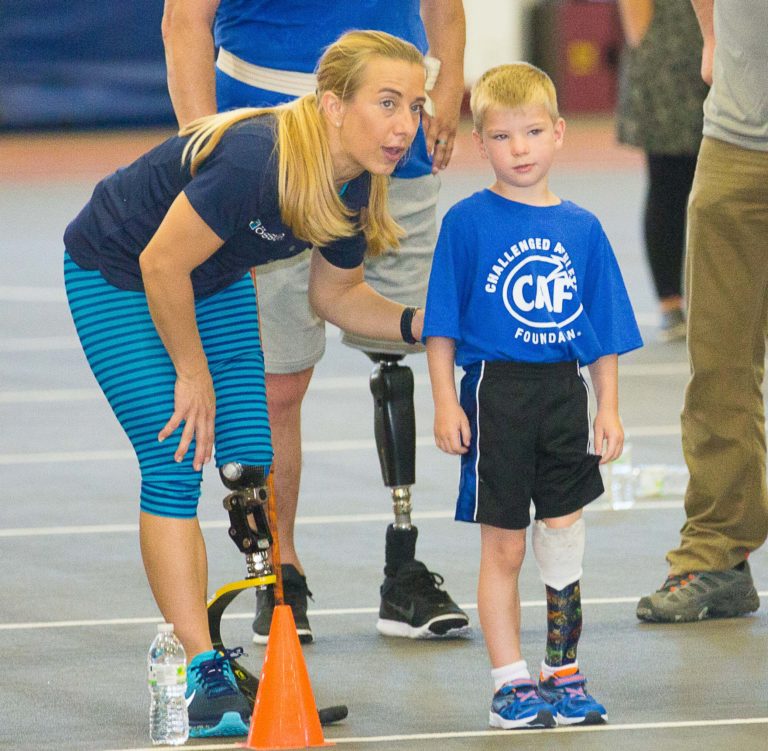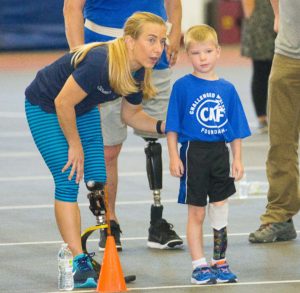 Sarah Reinertsen, a remarkable triathlete and the first lower-limb amputee woman to complete the IRONMAN® World Championship triathlon in Kona, Hawaii, was on-hand to present the grant on behalf of CAF as well as mentor and support the participants.
Travis Ricks, Sr. Manager of Programs & Athlete Relations at CAF, shared that it was a clinic of "firsts".
"We had a great turn out at our first Össur running and mobility clinic in the Twin Cities! We got to see so many firsts on Saturday from Tommy Bunkers getting his first running leg to so many challenged athletes learning to run for the first time. It was a great clinic!" – Travis Ricks
Tommy's story was one of many at the clinic.
Adella was teaching Zumba when she had a cardiac arrest which resulted in the loss of her leg below the knee. She came to this clinic and got more comfortable in her movements and now wants to teach adaptive Zumba classes.

Adam Warden, a 36-year-old Air Force Security Forces Veteran, was a star athlete at the clinic. Adam was fresh off the CAF Paratriathlon camp in May and wanted to hone his running skills so he can reach his goal to make the Tokyo 2020 Paralympics!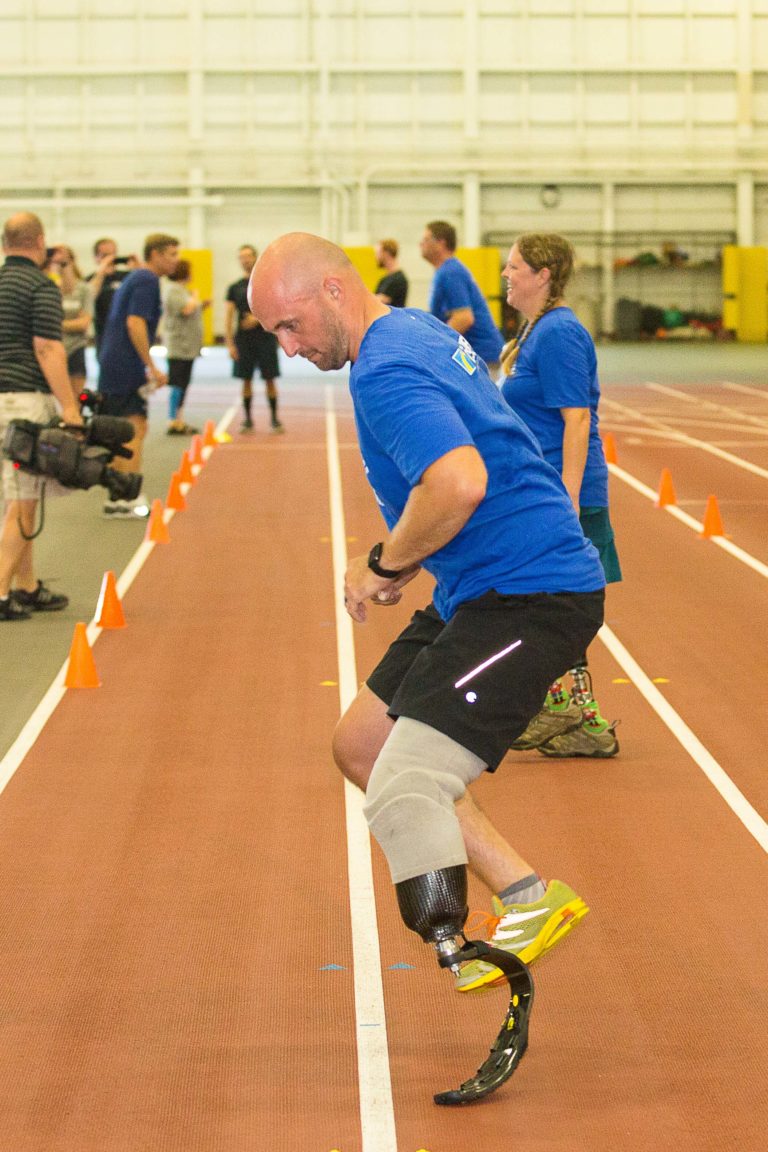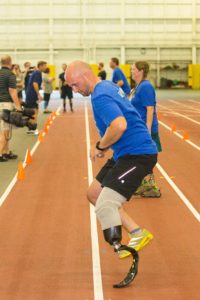 Össur Running and Mobility Clinics presented by Challenged Athletes Foundation® are held around the country and allow CAF's mission to make an impact that runs deep into the community of local partners and supporters.
Thrivent Mutual funds is a community partner in Minneapolis who not only contributed financially to the clinic, but is integrating CAF's mission into their company culture. Kelly Lassi works in Product Marketing for Thrivent and was the volunteer photographer at the clinic. View her full gallery of images from the Minneapolis clinic here.
Every participant has their own personal goals and visions from the clinic; whether that means learning how to run at the basic level or elevating their fitness routine to the next level. The Össur Running and Mobility Clinic presented by Challenged Athletes Foundation in Minneapolis provided participants with the confidence and empowerment inherent in movement that transcends to every area of life.
See the full schedule of CAF clinics here.